Mike Pegg has never missed an I/O. "There's a magic about it," he says. "It's sort of like seeing Google come to life, right?" Mike leads Developer Relations for the Google Maps Platform team, and when we spoke via Google Meet a few days before I/O, he was gearing up to present at the conference from his Bay Area home. Gearing up, literally.
"My tech check for my AMA will happen...right here," he says looking around his desk at home. "I literally had a suitcase sent to me with all my camera gear and microphones. I even bought some ethernet cabling so I'm not competing with my son's gaming on our WiFi!" 
While Mike's AMA would broadcast from his home, up until recently he thought he wouldn't physically make it to I/O this year. Then he heard there would be a (small) audience. "I was so excited to take part, I just wanted to help out in whatever way I could." Speakers who would be on stage at the Mountain View campus nominated colleagues to be audience members — and Mike was one of about 35 Googlers selected to sit in the audience at I/O. 
As was Lamon Bethel, a visual designer. Unlike Mike, Lamon had never been to I/O — in fact, he'd never been to the Mountain View campus. Based in San Francisco, he's only been working at Google for about nine months. "The invite was sort of mysterious," Lamon says. "It was like a Friday or Saturday and I was going through my inbox and there was this totally nondescript, cryptic email saying I'd been nominated to sign up to attend I/O." At first he thought it was a joke — he was so new at Google, and he wasn't a developer. He signed up anyway and soon enough, found out that he would be on site for I/O  with the small audience group.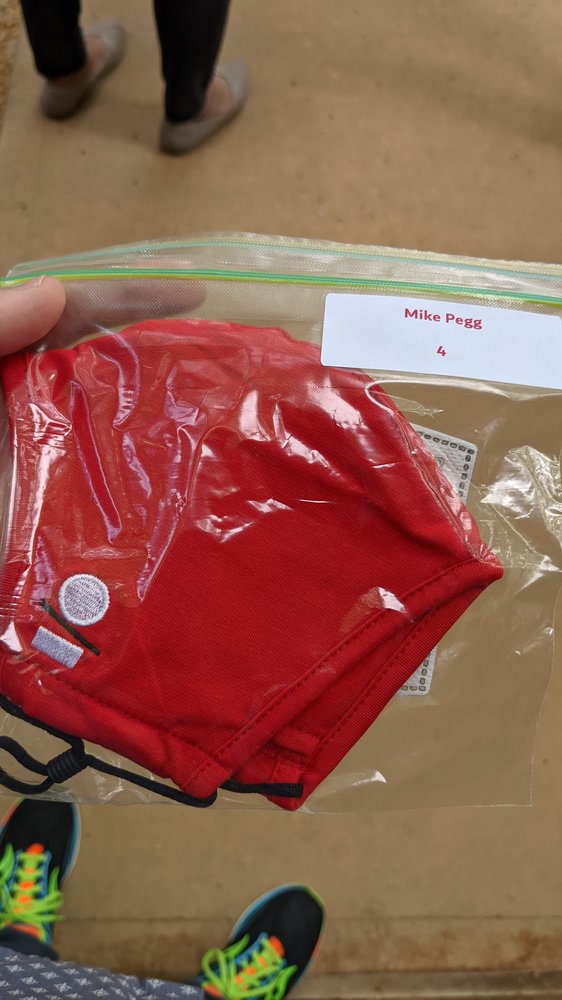 Lamon would be diving head first into the world of Google — as well as into the now-unique experience of seeing so many people at the same time. "It was energizing just to be in touch with all the I/O folks throughout the planning process," he said before the event. "When I'm actually in the presence of other people, and seeing the presenters...I'm so curious what that will feel like!" 
When I talked to Mike and Lamon a few days before I/O, it was the first time they "met," though they knew they would both be in the audience. They don't work in the same department, so it's likely that even if they'd been working in offices this year, their paths wouldn't have crossed. But both of them said they couldn't wait to be on site at I/O, experiencing an event happening in front of them, in real life. 
Of course, they were also just looking forward to meeting. "I can't wait to meet you, Lamon!" Mike said during our call. "This will be so cool. It will almost be like your first day at Google." 
By all accounts, it was a good one. "The energy of the speakers, the audience members was great — it was such a seamless day," Lamon says. Lamon got to meet coworkers for the first time, and Mike was reunited with people he's worked with for years. "It was pretty special to not only reconnect, but also experience the magic of the I/O keynote together!"
And Lamon and Mike also met — in person — even though they were seated at different stages. "But when we had breaks and during lunch and breakfast, we found time to connect," Lamon says. "He's someone that I feel like I'll always have this really unique bond with after having gone through that I/O experience together," Mike says.