Planning a trip involves lots of searching for flights, hotels, things to do, itineraries and more. The process is often cumbersome because we have to use multiple tools to gather everything we need—especially on a mobile phone.

We're evolving the way our hotel search works on smartphones to help users explore options and make decisions on their smallest screens. The new hotel search experience includes better price filtering, easier-to-find amenity information and the ability to book right from Google.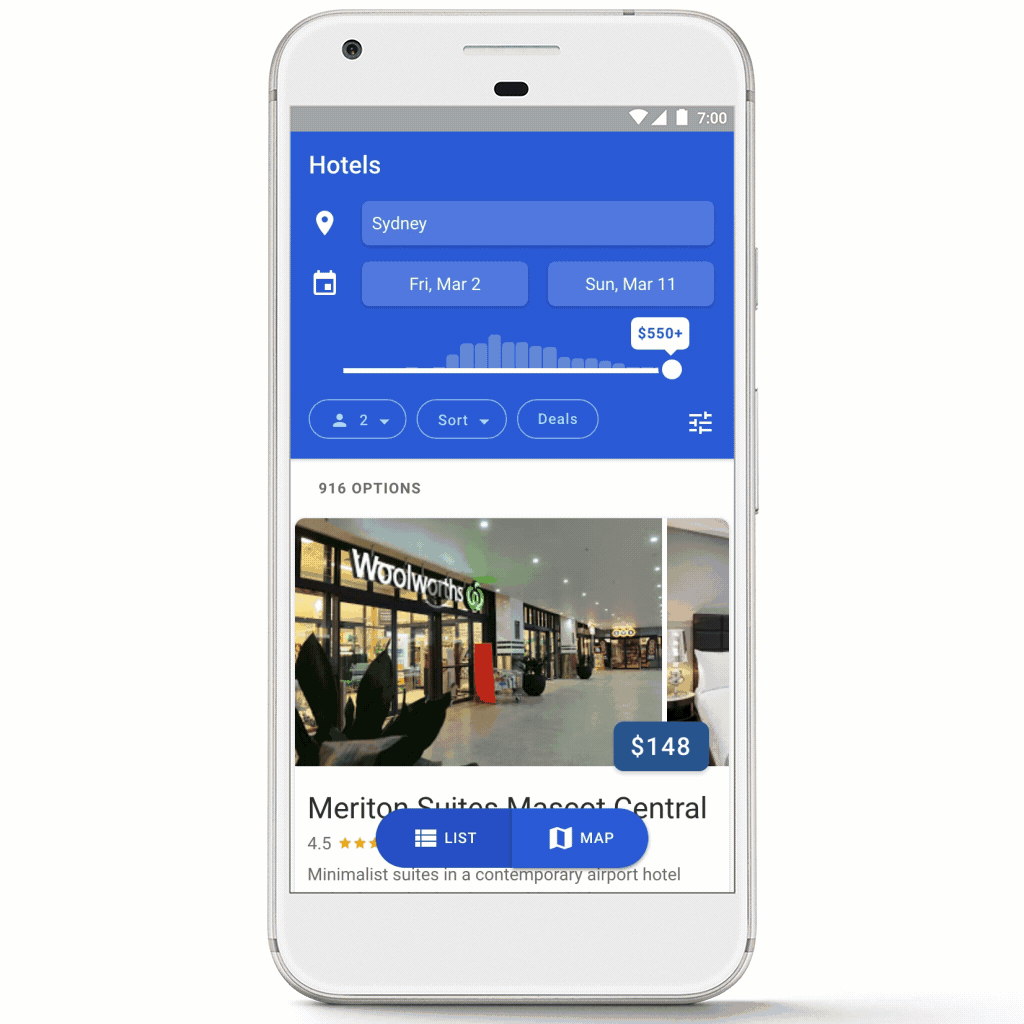 We're also rolling out new features in some countries on mobile search to make it easier than ever to check out your travel options when you're on the go. In the next few days, you'll see that if you search for a flight in Google Flights, you can click right in to "Hotels" at the top of the page. This lets you easily click over to check hotel availability and prices in your destination city for the dates you've already selected.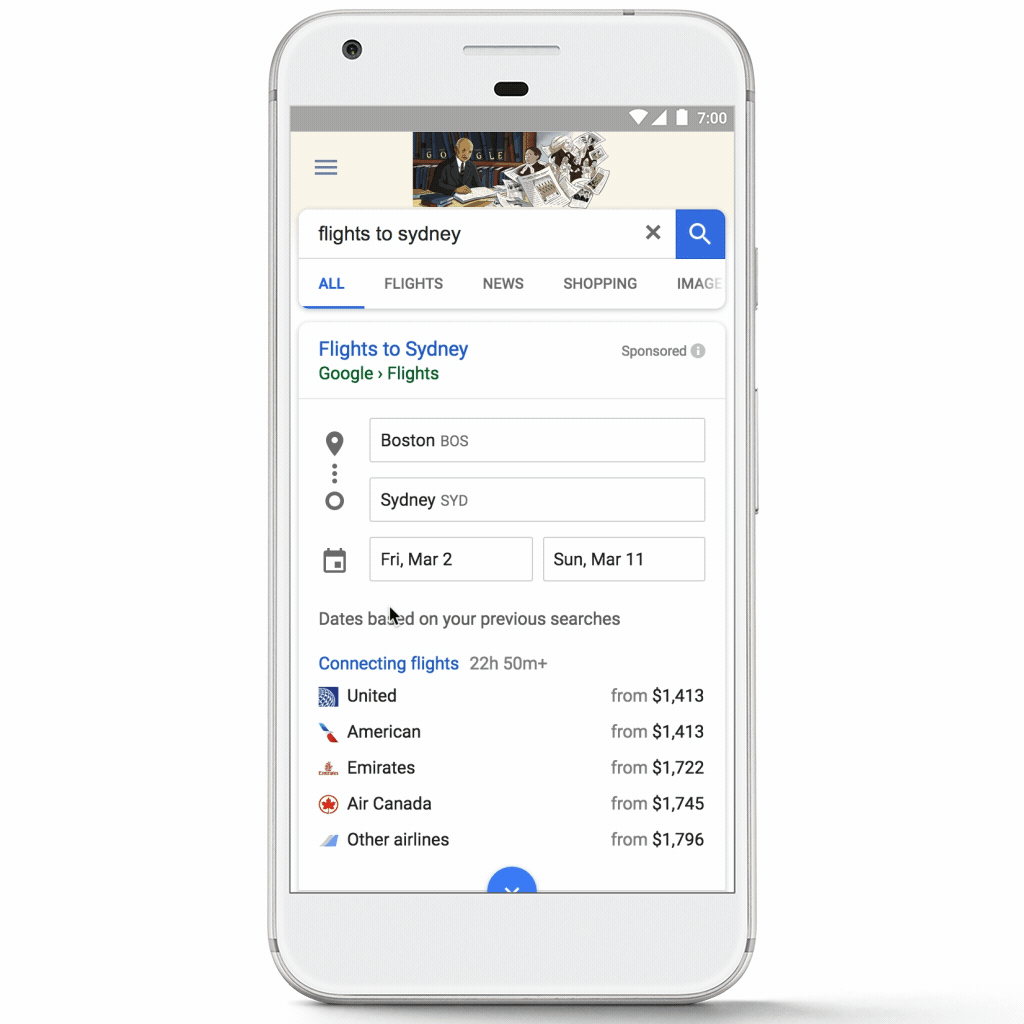 And it works the same way if you start by searching for a hotel. You can easily click to the "Flights" tab to check prices and fare options, and easily book your flight when you're ready.

The same options appear if you want to learn about a specific place, or when searching for things to do there. Let's say you're checking out a trip to Sydney. You can now easily click to browse available hotels or flights while you're exploring the destination.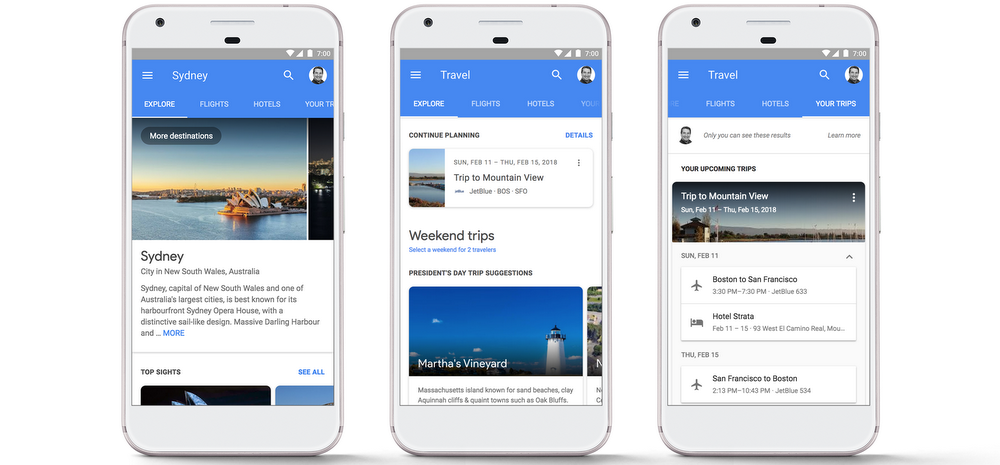 Clicking on "More Destinations" in the top left will drop you into a new experience that lets you explore other destinations, weekend getaways and trips you might be interested in. We've also included a feature called Your Trips that helps you see, at a glance, all your upcoming and past travel reservations from Gmail. These results are private, and only you can see this information. You can email your trip reservations to friends or family right from Your Trips, and also make edits and access them directly offline with the Google Trips app (Android, iOS) when you're traveling.

This feature doesn't just help you plan your travels, it also connects you to travel companies who help you square away those plans. As Jason Soss, co-founder of Last Minute Travel says, "We're always looking for ways to help travelers find the best hotel room. With Google's new navigation, more people can use Last Minute Travel to book their adventures!"

This year we're focused on making your mobile phone an integral and useful part of your travel planning—and enjoyment!