For all you travelers and explorers out there, planning your next vacation just got easier. Google Trips, Google Flights, and Destinations on Google now support a combined 20 new languages and 26 new countries globally. So whether you're just starting to get ideas for your next trip, or you're ready to book your flight and get to sightseeing—we've got you covered.
If you need some suggestions for the place you're dreaming of going next—maybe you've heard great things about Provence in southern France and want to know more—Destinations on Google can help. Simply search for "Provence destinations" on Google, and we'll show you a collection of popular destinations to choose from in the region like Nice, Marseilles and Avignon. Tap on each city and instantly see top sights, popular itineraries, local weather, high seasons for travel and more. Hint: this rich collection of travel information from Destinations is at your fingertips when you search for any of the top destinations in the world with "destinations," and now available in 14 new European and Asian languages. The new languages include Bulgarian, Croatian, Czech, Filipino, Hungarian, Indonesian, Japanese, Lithuanian, Malaysian, Romanian, Russian, Serbian, Slovakian, Slovenian.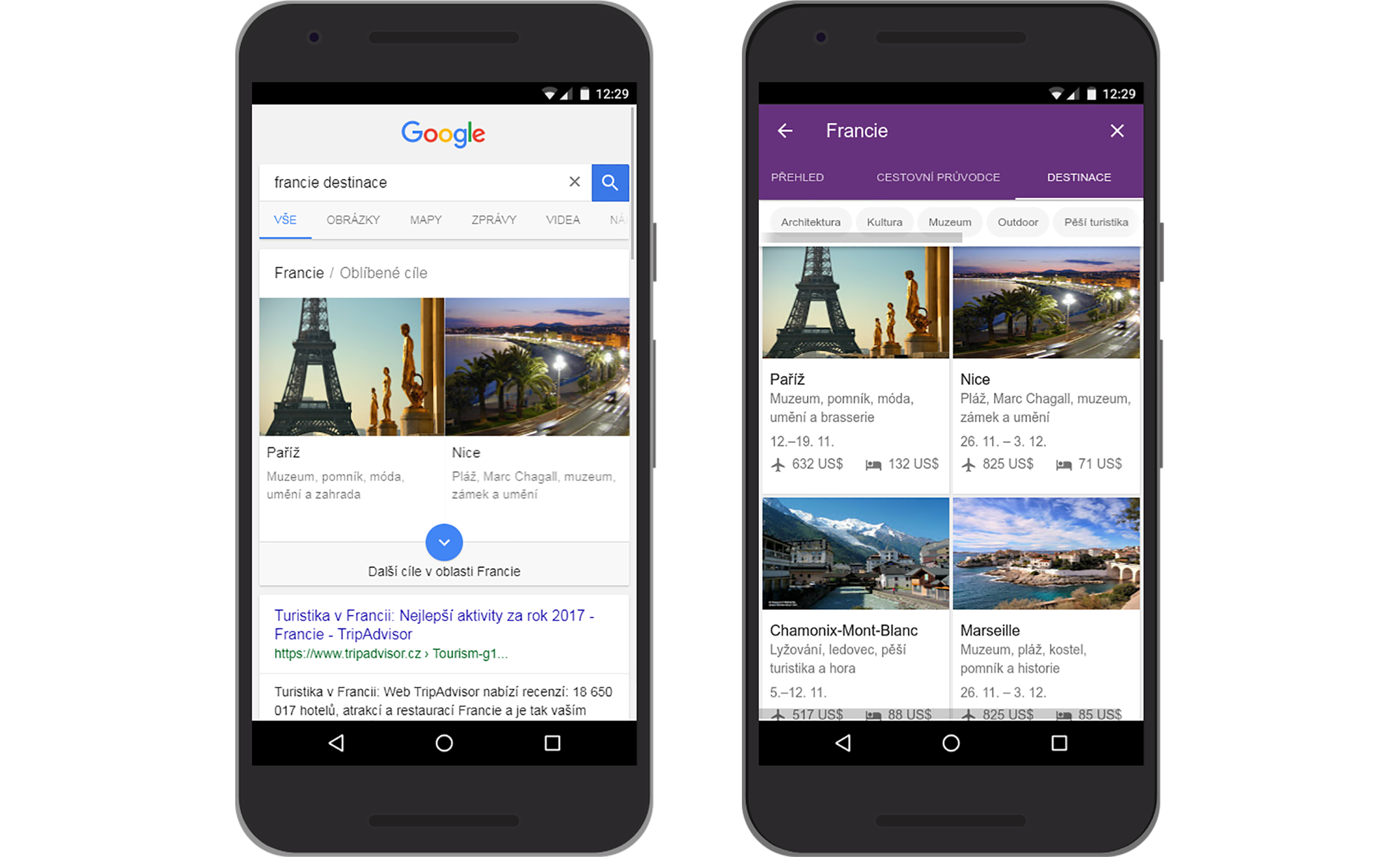 When you're ready to book your travel, Google Flights makes it easy to find the best flights, compare your options, and book with whatever airline you choose. Now search on Google for flights in 26 additional countries in Europe by searching for things like "Flights to Nice, France" or "Flights to the U.S." Or you can go directly to Google Flights to find results. The full list of new countries includes Albania, Armenia, Azerbaijan, Belarus, Bosnia and Herzegovina, Bulgaria, Croatia, Cyprus, Czechia, Estonia, Finland, Georgia, Greece, Greenland, Hungary, Iceland, Latvia, Lithuania, Macedonia, Moldova, Montenegro, Romania, Serbia, Slovenia, Slovakia, and Ukraine.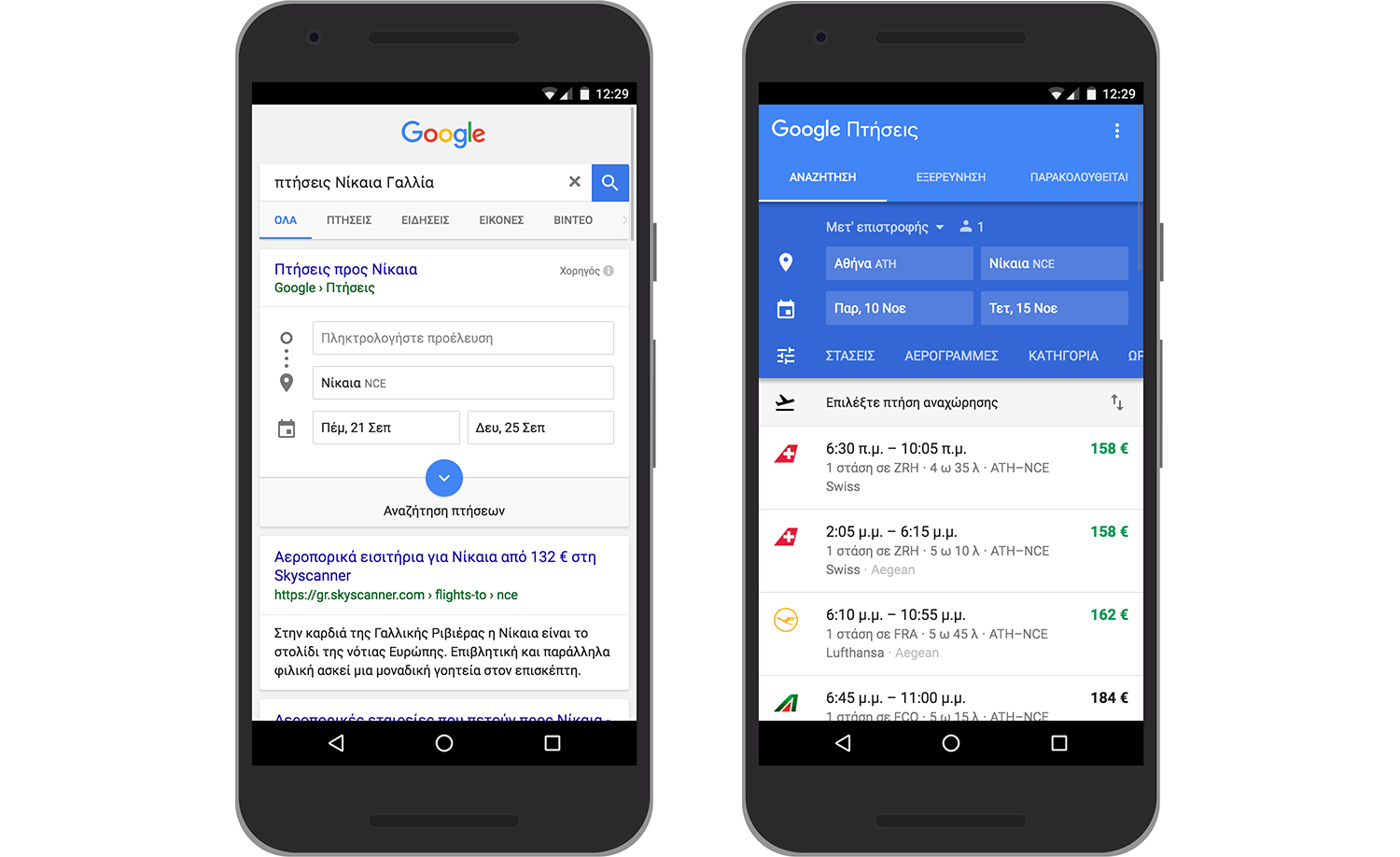 Finally, when you're on your vacation and ready to fill your day with sights and activities, instantly discover cool things to do nearby with Google Trips. If you end up in Nice, we'll show you highlights like the Colline du Chateau for great views or stops for art lovers like the Musee Matisse. Get all your travel reservations, suggestions for things to do, and customizable day plans at your fingertips and available offline. The mobile app is now available on Android and iOS in six new languages globally, including French, German, Italian, Portuguese, Spanish, and Japanese.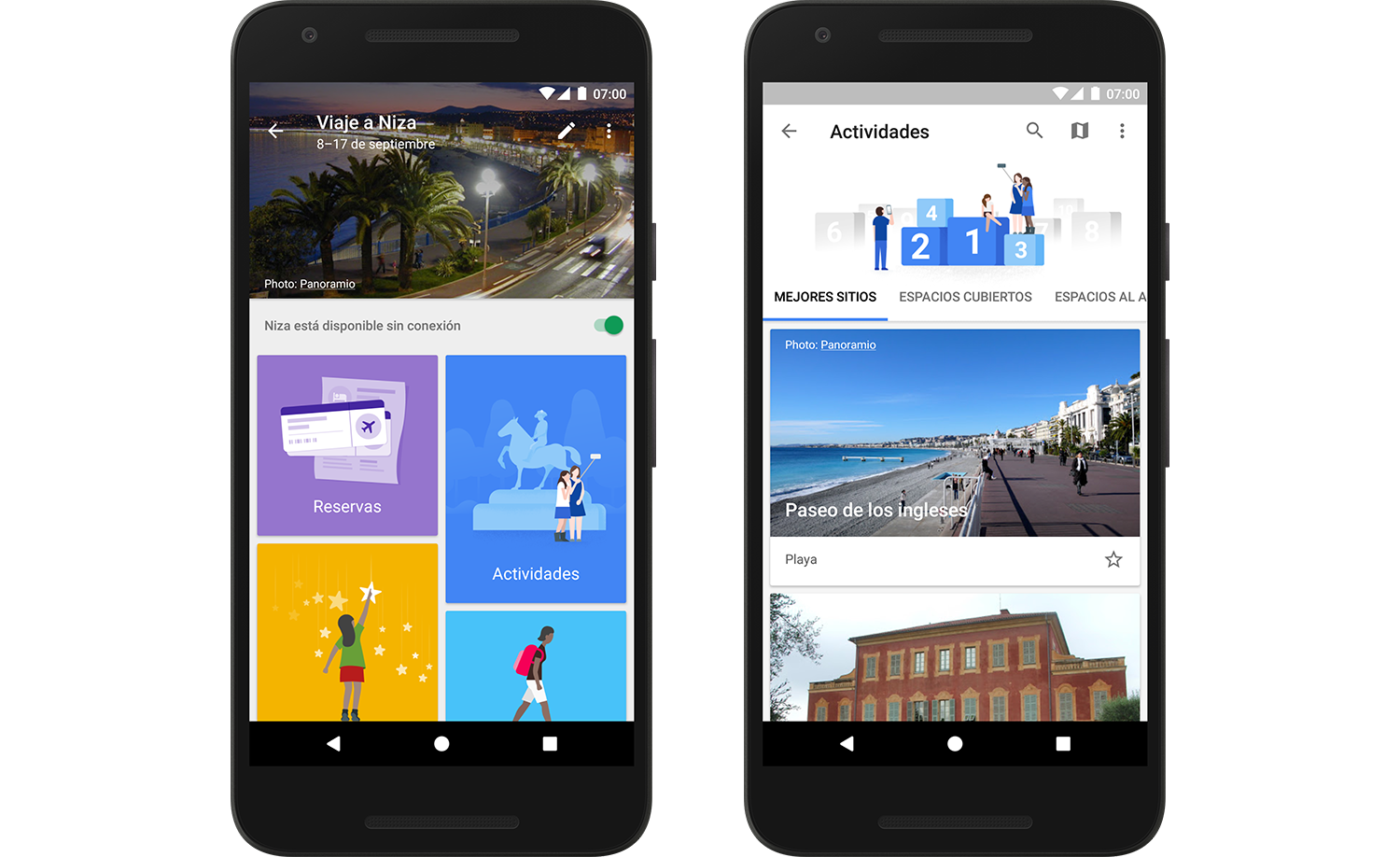 Vacation is a time to recharge or have some adventure, and planning your next getaway shouldn't be a lot of work. We'll keep working to help make each step of the way—from the wanderlust phase to arriving in Nice—as stress-free as possible no matter where you're traveling from.