While businesses with a mobile strategy are commonplace today, that doesn't mean the mobile transformation is over. Today, we're highlighting how companies are using Google Cloud, Chrome, and Android to reimagine the way they engage customers in public spaces and also equip employees to work more productively in the office and in the field.
Smart signs cut costs and provide customer insights
We recently collaborated with Coca-Cola on Chrome-based digital signs for supermarkets that pull in localized ads from DoubleClick and are equipped with beacon technology for pushing personalized messages to mobile users.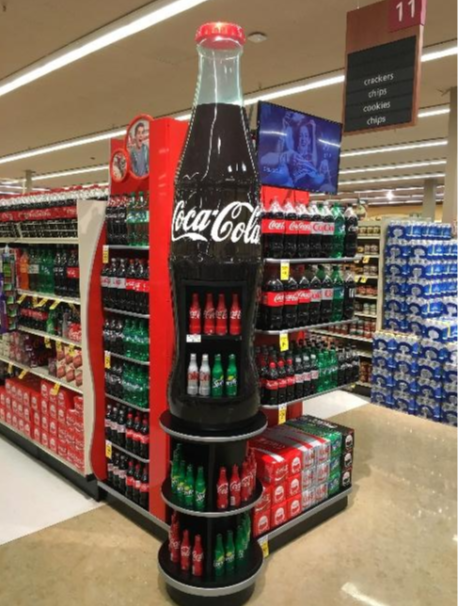 The company has worked closely with Google Cloud to build a new signage solution that includes affordable digital sign and menu boards for Coca-Cola sellers.
"Our mission at Coca-Cola is to elevate the consumer experience to a place of pure excellence and the ability to send the right message to the right person at the right time is key to driving that world class experience in the connected retail world," said Greg Chambers, Global Group Director of Digital Innovation at Coca-Cola.
The displays are powered by inexpensive Chromebit devices connected to a content management system (CMS) on Google Cloud Platform. The Chromebits also provide simple, centralized management of the signs. Combined with sensors, they can offer the company detailed, actionable information through Google Analytics as well as highly contextual advertising to other screens like nearby customer smartphones.
Android plus cloud intelligence enables field workers
UK pest control company Rentokil Initial is piloting a fleet of Android devices that utilize Google Cloud machine learning, including our Vision API image classification technology, to help field workers better identify pests and get treatment suggestions. Employees use an Android app to capture images that are identified using a machine learning model that's been trained on Rentokil's pest imagery database. The app then provides solutions to eradicate the pests. The PestID app, jointly developed by Accenture Mobility, is among the first wave of solutions Google is helping build as part of an alliance announced last year with Accenture.
Connecting manufacturing to the back office
42Q, a product division of manufacturing services provider Sanmina, developed a Manufacturing Execution Systems (MES) solution that runs on Google Cloud Platform.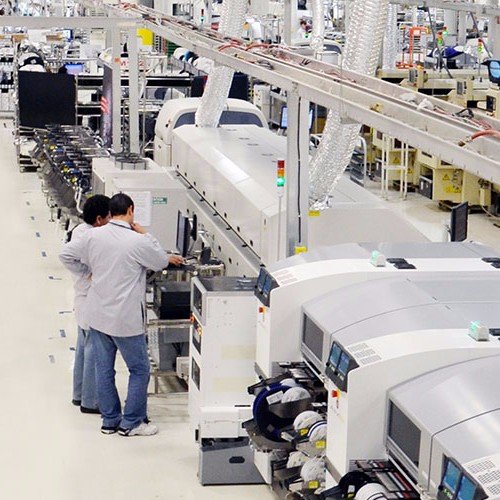 It enables Sanmina employees and 42Q's customers to bring real-time transparency to their factory operations using Android and Chrome devices. Using 42Q with Chrome, "deskless" back office workers can access work instructions, data requirements, and quality plans without deploying heavy client applications and expensive equipment.
Factory operators can also use the 42Q Android app for a "tailored" mobile interface, ensuring they only see critical information on demand. 
When combined with G Suite, everyone from front office planners to back office operators can collaborate on current production line states, critical orders and real time reporting on factory operations.
Tomorrow's businesses: empowered with advanced devices, collaboration and context
With a Google Cloud devices and mobility strategy, businesses are able to gather contextual data through devices and apply machine learning analytics to quickly take smart, well-informed actions. And the more employees who use managed Chromebooks and Android devices to collaborate and securely access documents in G Suite, the more efficient your whole team becomes.
Several new devices support this secure data-driven strategy. The Asus Chromebook Flip and recently-announced Samsung Chromebook Pro and Plus function as both a Chromebook and an Android tablet with Google Play support. Last month, AOPEN launched the Chromebox mini and Chromebase mini, which also support Android apps and can use our new Kiosk APIs for improved app management and a robust customer experience.
To learn more about the Google Cloud devices and mobility solutions that enable a connected workspace, visit our booth at Next 2017 between March 8 and 10. There we'll be demonstrating how a business becomes smarter when you pair Chrome and Android devices, cloud services and sensors with employees, customers and spaces. Or sign up here for additional information as we continue to evolve our range of data-driven tools to make every workspace connected no matter where it is.