For over a decade, Chrome has been committed to advancing security on the web, and we're proud of the end-user and customer safety improvements we've delivered over the years. We take our responsibility seriously, and we continue to work on ways to better protect billions of users around the world, whether it's driving the industry towards HTTPS, introducing and then advancing the concept of a browser sandbox, improving phishing and malware detection via Safe Browsing improvements or working alongside Google's Project Zero team to build innovative exploit mitigations. 
To continue our work of making a safer web for everyone, we've partnered with Google's Cloud Security team to expand what enterprises should expect from Chrome and web security. Today the Cloud Security team is announcing BeyondCorp Enterprise, our new zero trust product offering, built around the principle of zero trust: that access must be secured, authorized and granted based on knowledge of identities and devices, and with no assumed trust in the network. With Chrome, BeyondCorp Enterprise is able to deliver customers a zero trust solution that protects data, better safeguards users against threats in real time and provides critical device information to inform access decisions, all without the need for added agents or extra software. These benefits are built right into Chrome, where users are already spending much of their workday accessing the apps and resources they need to be productive, and IT teams can easily manage these controls right through our Chrome Browser Cloud Management offering.
By extending zero trust principles to Chrome, we're introducing the following advanced security capabilities that will help keep users and their company data safer than ever before:
Enhanced malware and phishing prevention:
BeyondCorp Enterprise allows for real-time URL checks and deep scanning of files for malware.

Sensitive data protection across the web:IT teams can enforce a company's customized rules for what types of data can be uploaded, downloaded or copied and pasted across sites.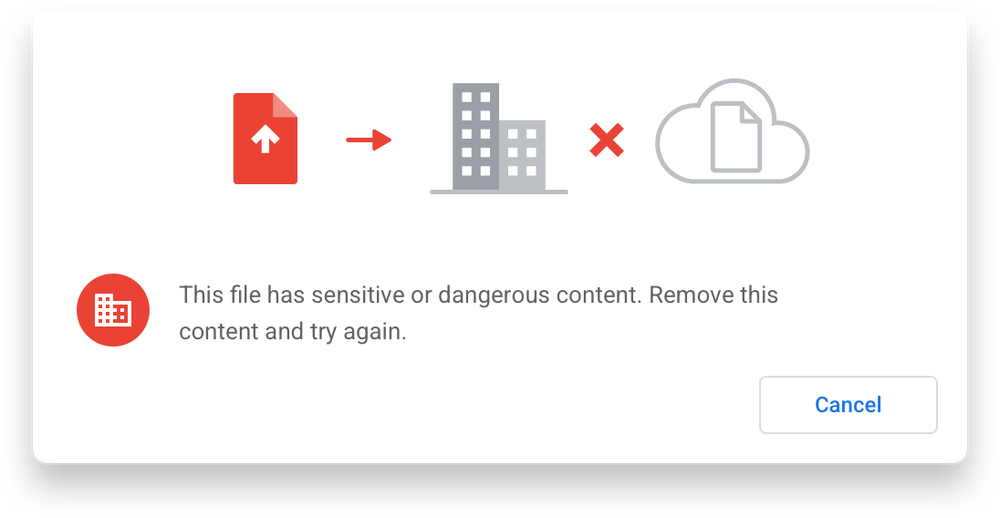 Visibility and insights: Organizations can get more insights into potential risks or suspicious activity through cloud-based reporting, including tracking of malicious downloads on corporate devices or employees entering passwords on known phishing sites. 

Including Chrome in your zero trust strategy is critical not only because your employees spend much of the working day in the browser, but also because Chrome is in a unique position to identify and prevent threats across multiple web-based apps. Enhanced capabilities surrounding data protection and loss prevention protects organizations from both external threats and internal leak risks, many of which may be unintentional. We've built these capabilities into Chrome in a way that gives IT and security teams flexibility around how to configure policies and set restrictions, while also giving administrators more visibility into potentially harmful or suspicious activities. Naturally, these threat and data protections are also extended to Chrome OS devices, which offer additional proactive and built-in security protections.  
As with many of the major security advances Chrome has introduced in the past, we know it takes time to adopt new approaches. We're here to help with a solution that is both simple and more secure for IT teams and their users. As you look at 2021 and where your security plans will take you, check out BeyondCorp Enterprise. 
Chrome will host a webinar on Thursday, January 28, highlighting some of our recent enterprise enhancements, and offering a preview of what's to come in 2021. We'll also talk more about the Chrome-specific capabilities of BeyondCorp Enterprise. We hope you can join us!