In our first G Suite Hacks article, we shared tips from the Transformation Gallery to help employees automate everyday workflows and save time. Today, we're focusing on corporate training tips that will help your employees stay engaged so they can do their best work.
According to last year's Global Human Capital Trends report by Deloitte, employees at all levels expect their employers to provide consistent opportunities to learn and develop new skills, and 30% of executives see learning as a primary driver of employee development. But training employees has its own set of challenges, like scaling programs and trainers, ensuring easy access to training materials, accommodating learning styles and tracking progress.
Here are a few ways you can improve your corporate training with G Suite:
1. Scale your training program with an online hub
Create one place where employees can access training material any time. Start by uploading or creating your training files in Team Drives, a central place within Drive for teams to house files. Organize these files into shared folders by topic or course level. Next, set up a Site to display all of the content from Drive and add relevant pages, like training videos, slides, guidelines or handbooks. Share your new hub with employees so that they can easily access training materials, even on mobile. And anytime you need to update training materials, just go into Drive and update the files there. Sites will automatically reflect changes.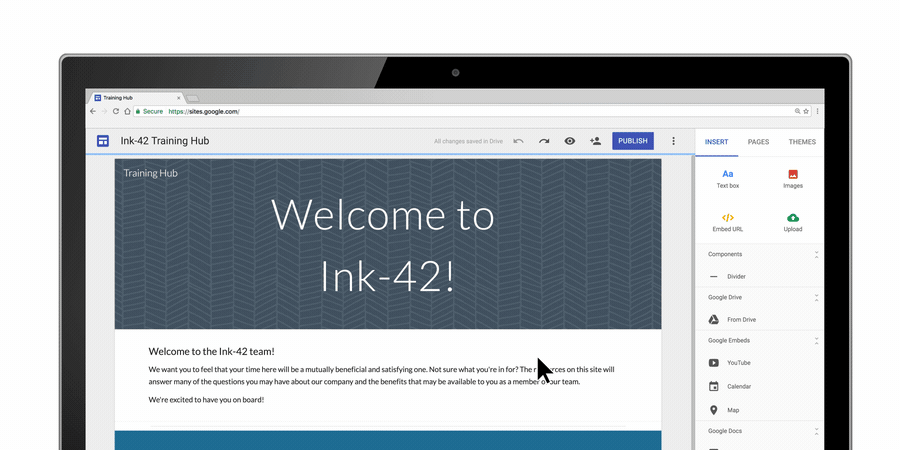 2. Provide live training options, too
It's also important to provide face-to-face training for your employees. You can create a live training option with Hangouts Meet so that employees can join training sessions from a conference room, their favorite coffee shop, or another remote location. Simply set up Calendar invites for training events and send them to your employees (It's a good idea to post these events to your new training Site so that anyone who missed the invite can join.). Then, track employee attendance with Forms.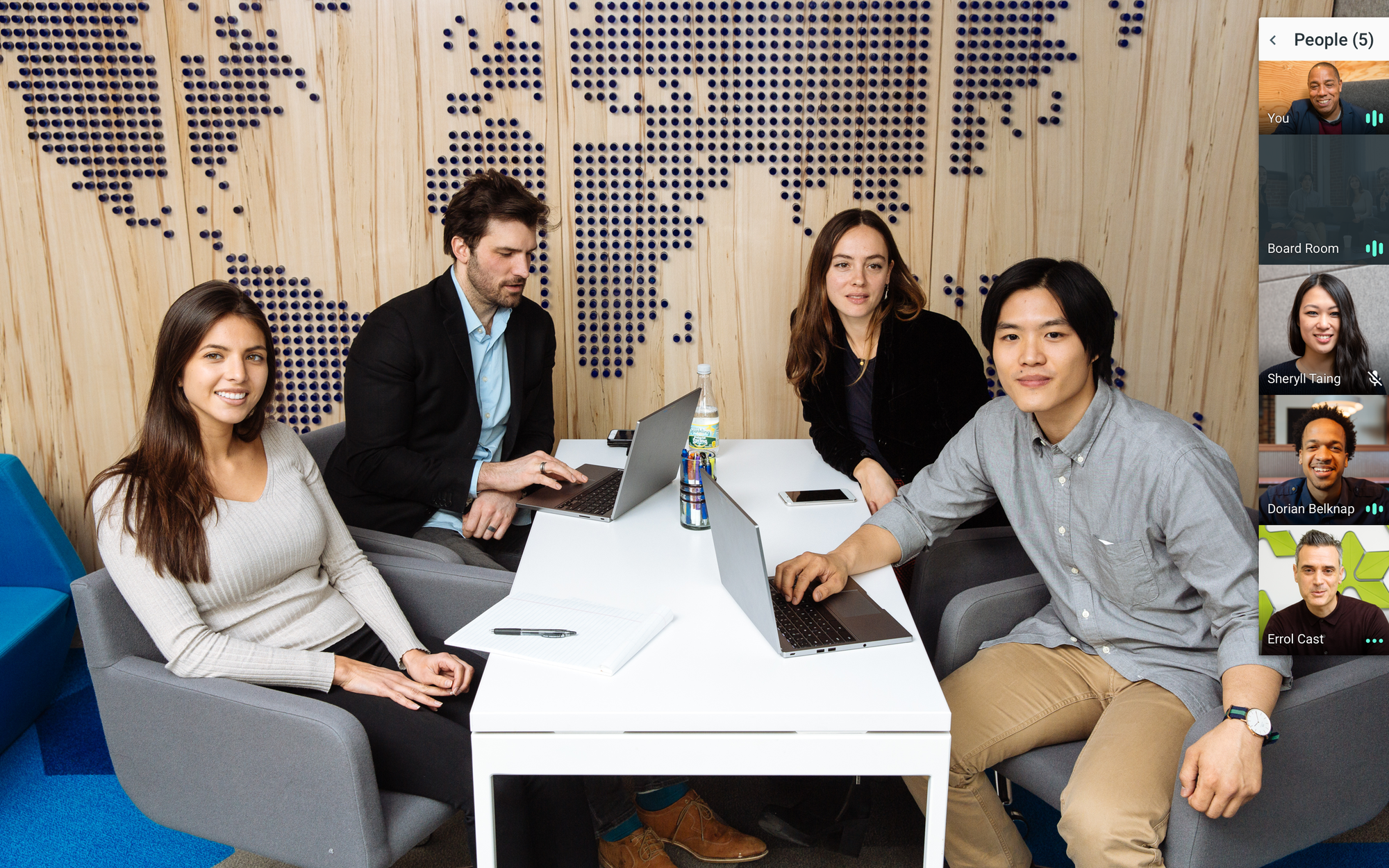 3. Quiz employees on their knowledge
Once your employees have completed their training course, you'll want to track their learning progress. You can do this easily by setting up quizzes in Forms and assigning point values for each question. Let your employees see which questions they missed and explain why so that they can continue to master concepts. And to improve your training course, ask for real-time feedback within the Form. Quiz data is tracked in Sheets so you can keep a pulse on who's completed training courses and who might need some additional help.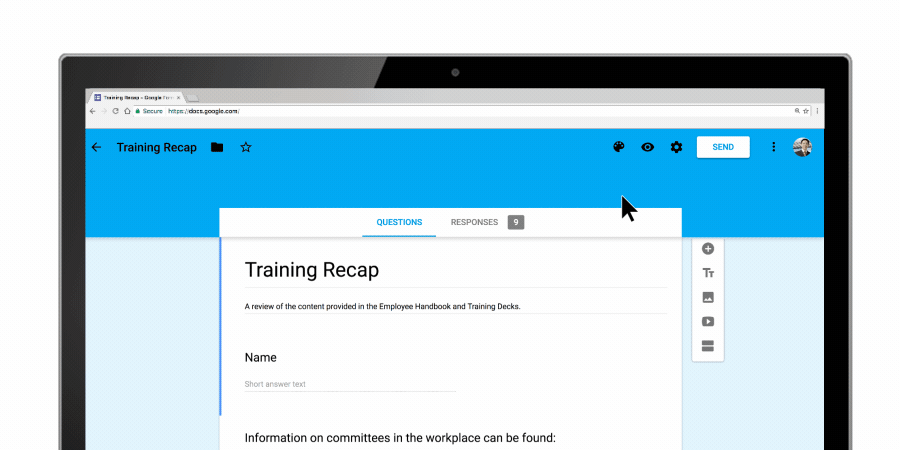 With these quick tips, you can help your employees to do their best work. Check out this G Suite Show episode to learn more, and let the training begin!