Hundreds of engineers, electricians and construction workers are building two new, energy-efficient Google data center campuses in the Southeastern U.S.—one in Tennessee and another in northern Alabama. And we're not stopping there—we're also putting more carbon-free energy on the electric grid that will power our servers in the region. In the coming years, Google will purchase the output of several new solar farms as part of a deal with the Tennessee Valley Authority (TVA), totaling 413 megawatts of power from 1.6 million solar panels—that's equivalent to the combined size of 65,000 home rooftop solar systems.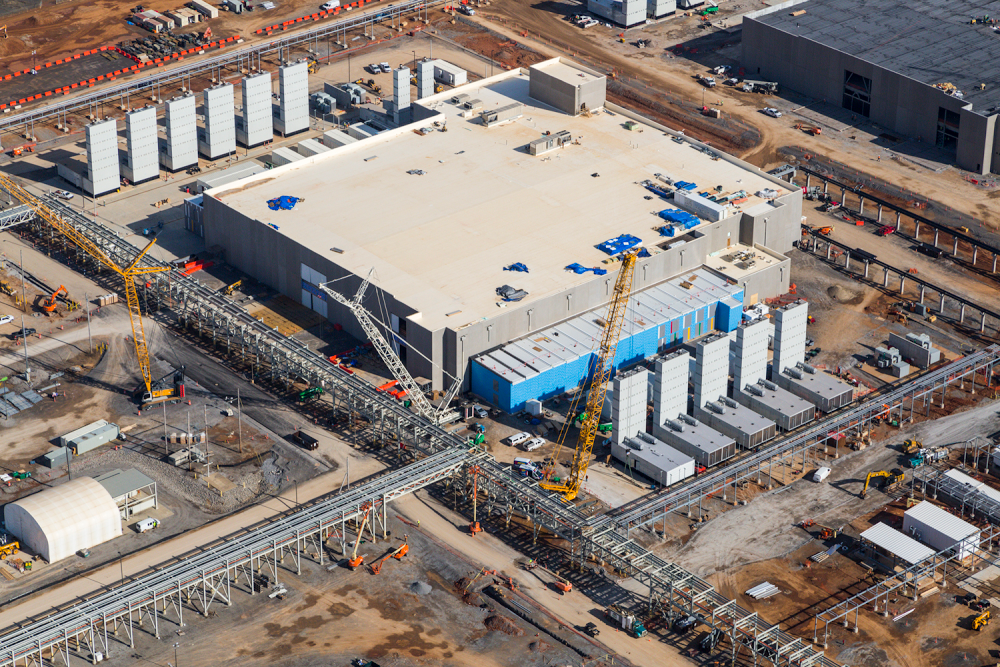 Located in Hollywood, Alabama and Yum Yum, Tennessee, the two biggest solar farms will be able to produce around 150 megawatts each. These solar sites will be among the largest renewable energy projects in the Tennessee Valley region, and the largest solar farms ever to be built for Google. Thanks to the abundant solar power generated by these new farms, electricity consumed by our data centers in Tennessee and Alabama will be matched with 100 percent renewable energy from day one, helping us match our annual electricity consumption as we grow.
Deploying solar farms does more than provide a cost-effective way to procure clean power. It will also create economic benefits for Tennessee and northern Alabama. TVA's developer partners—NextEra Energy Resources and Invenergy—will hire hundreds of workers in the region, make long-term lease payments to property owners, and generate millions of dollars in economic activity and tax revenue for the broader community. To date, Google's more than 30 long-term contract commitments to purchase renewable energy have resulted in nearly $5 billion in investment worldwide.

Last year, we shared our long-term objective to source carbon-free electricity around the clock for each of our data centers. These new solar projects will bring us substantially closer to that goal in the Southeastern U.S. In the carbon heat map below, you can see how well our operations in the region will be matched with carbon-free energy on an hour-by-hour basis, compared to a scenario without the solar projects. The green ribbon that appears in the heat map illustrates how the solar farms will make the majority of our daytime electricity use carbon-free.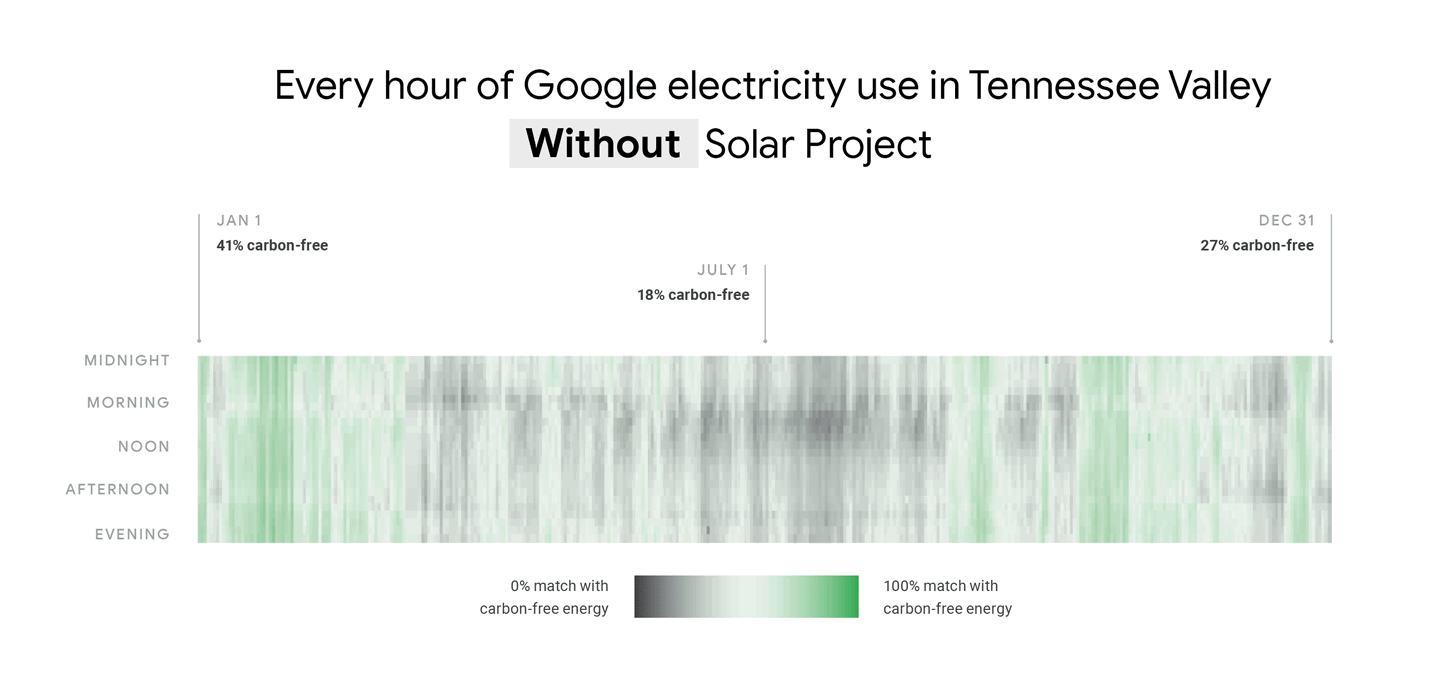 There's still more to do to make our data centers fully carbon free around the world, and we have a number of ideas on how to get there. We're one step closer thanks to the solar stardom of Hollywood, Alabama and the carbon-free flavors of Yum Yum, Tennessee.