G Suite helps teams cut through clutter and get right down to business: accomplishing more with less rigmarole. In November, we welcomed DocuSign to the Recommended for G Suite Program to trim time businesses spend on e-signatures and approvals. This G Suite integration makes it easy to fast-track signatures with multiple signers, which is especially valuable for our customers in the real estate industry.
Sereno Group, a real estate brokerage firm in California, uses DocuSign and G Suite to schedule signings, maintain communication between agents and clients, and easily exchange paperwork. By using less complicated tools, agents can build their business and clientele faster.  
"When our tools are easier to use, agents can spend less time managing paperwork and devote more time to their clients," said Tim Proschold, VP of Group Strategy & Success at Sereno Group.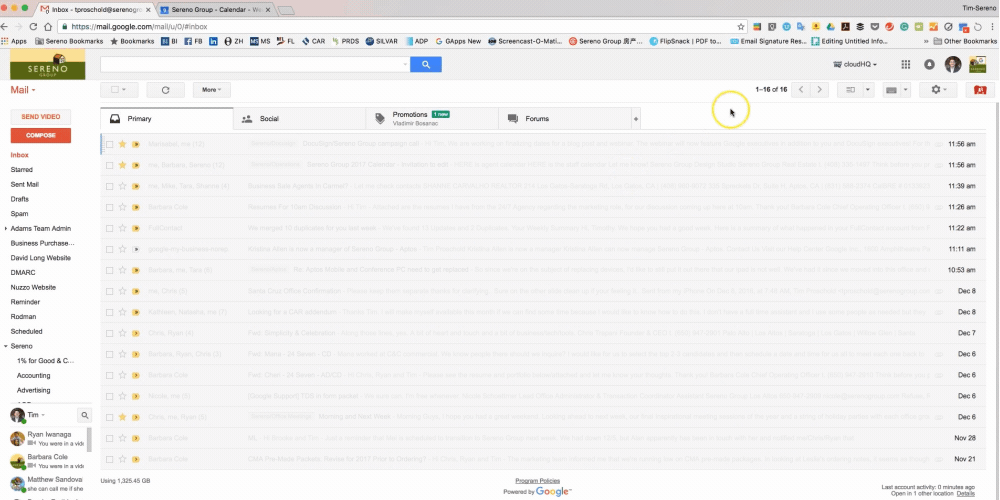 Sereno Group agents save time by using other G Suite integrations, like DocuSign for Google Drive and the DocuSign Gmail extension. Agents use Zipforms, online forms used by real estate agents, to store important deal information. Then others can go into these Zipforms, assemble important real estate, add in files or documents stored in Google Drive with the DocuSign for Google Drive integration and send materials to clients for them to sign. Tracking the status of signatures is easy with the DocuSign Gmail extension. Sereno Group agents can see the status of signatures directly in Gmail to know what's pending and what's complete. 
Other brokers are catching on too. Chris Lopez, broker with World Class Properties, is saving time with DocuSign and G Suite: "I sign between five and 10 documents every day and I save up to 10 minutes on each document. That frees up nearly eight hours a week for me to focus on what's important for my clients."
These real estate agents are clearly on to something. According to DocuSign, Sereno Group real estate agents are using DocuSign tools more and more — last year they used 18,000 envelope signatures up from 5,500 the year before. To learn more about how to use G Suite and DocuSign for your business,
sign up for this webinar
on February 7, 2017 at 10am PST / 1pm EST.