While most of you out there are enjoying the dog days of summer, some are bracing themselves for the fall allergy season that's right around the corner. In fact, one in five Americans suffer from seasonal allergies. Across the U.S., we see that search interest for allergies spikes each year in April and May and then again in September. To help you get ahead of your seasonal allergies symptoms, now when you search on mobile for pollen or allergy information on Google, you'll see useful at-a-glance details on pollen levels in your area.
To make the most up-to-date and accurate information available, we've worked with The Weather Channel to integrate their pollen index and forecast data information directly into Google. To see more pollen and allergy details, you can tap the link within the pollen experience.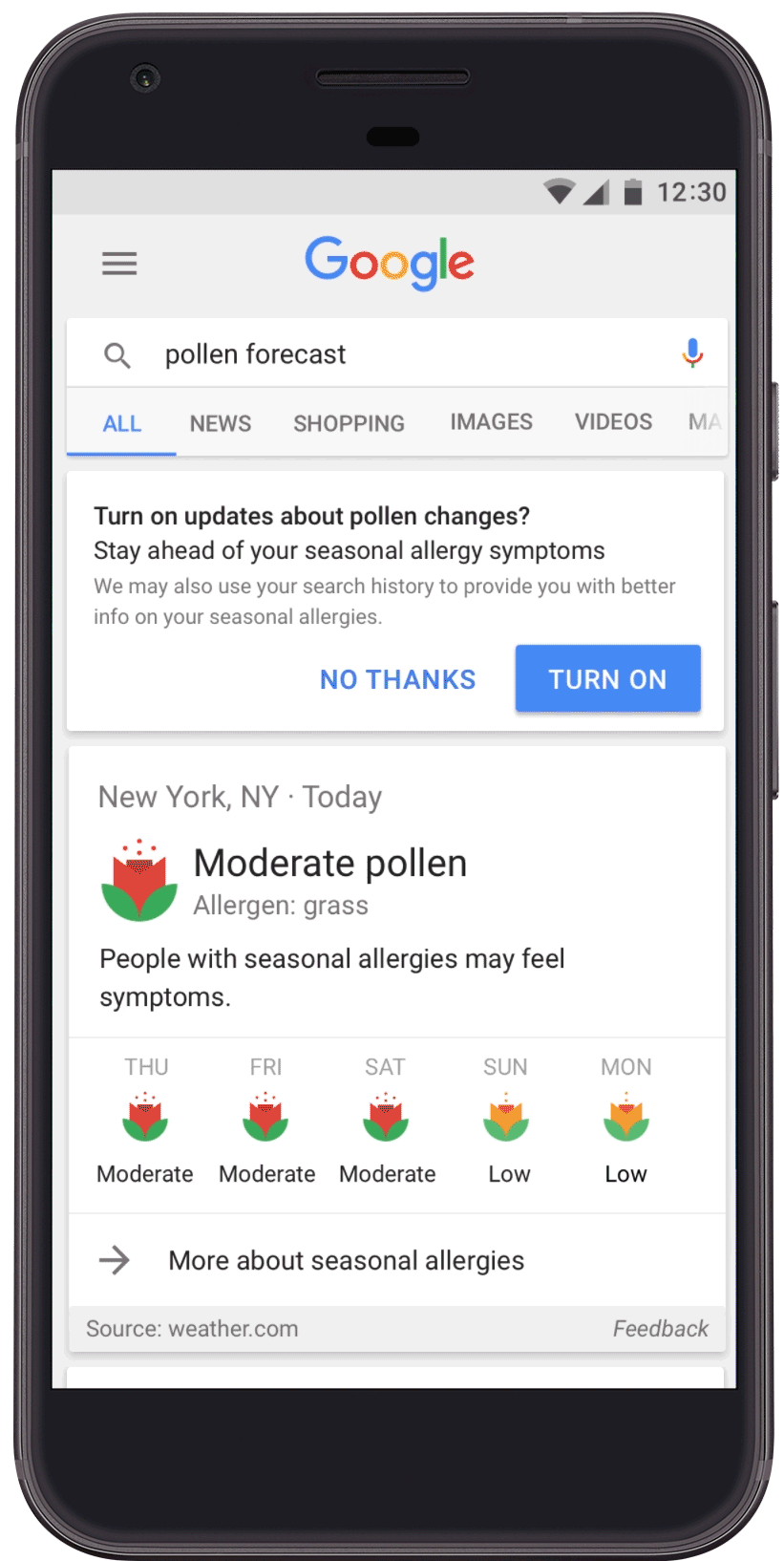 In addition, when the pollen count in your area is particularly high, you can receive reminders in the Google app. To opt in to these notifications, just search for pollen levels, pollen forecast or a similar query on Google, then tap "turn on" when prompted.
With this pollen info, you can better understand and prepare your seasonal allergy symptoms. Stop sneezing and go out and enjoy those fall colors!