It's never been easier to enjoy the perfect music for any moment with Google Home and Google Play Music. Forget digging around for cords or adapters, needing to find your phone, or combing through your CD collection—when you combine Google Play Music and Google Home, you can enjoy the perfect song or playlist with a simple voice command.
Say you're making pizza and your hands are covered in flour. Just say, "Ok Google, play music for cooking" and we'll serve up the perfect tunes, like our R&B Kitchen Dance Party playlist. If you've had a long day at work and are too tired to move a muscle, say "Ok Google, play music for relaxing" and get a playlist like Mellow Pop without lifting a finger.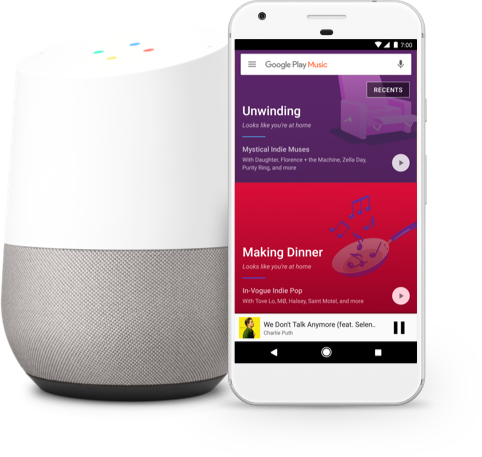 The right music for your home
Google Play Music uses machine learning and information like weather, activity, and location to give you the right music for what you're doing right now. This helps deliver the best contextual music recommendations for any situation. All you have to say is "Ok Google, play some music," and you'll get the perfect music for your home.
Since Google Home is powered by the Google Assistant, you can ask questions like "Ok Google, who sings this song?" and tell it to do things like "Ok Google, turn it up!" You can even say "Ok Google, thumbs up this song" or "Ok Google, play something else" to help us learn more about your music preferences and serve you better recommendations.
If you haven't tried Google Play Music yet, starting today through February 27, you'll get six months of Google Play Music for free when you buy a Google Home device.* Complete your home music system by adding a Chromecast and get $15 off when you buy the two together.
Experience the music
But don't take our word for it—come experience Google Play Music and Google Home yourself. We're throwing a block party in Los Angeles (February 11-12) and New York City (February 24-26), and you're invited! We've built a tiny neighborhood with three mini homes and invited Wong Fu Productions, MyCupcakeAddiction, and Us the Duo to show how they use Google Play Music with Google Home.
Check out our webpage to learn more. We hope you can join us this weekend in LA or later this month in NYC!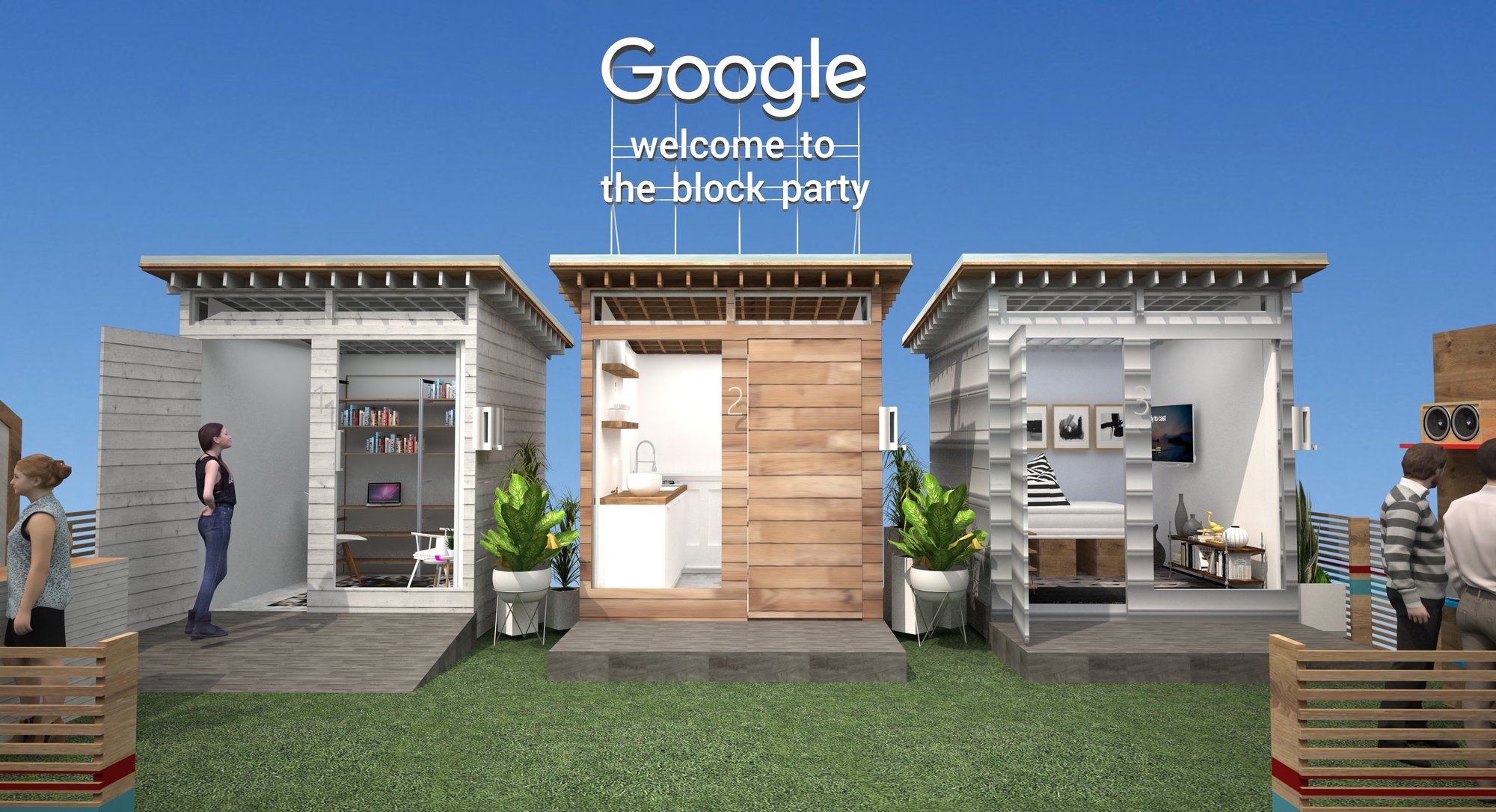 *With Purchase. Ends 2/27/17. Redeem by 3/6/17. $9.99/mo. charge unless you cancel before trial ends. New subscribers only. Terms apply.