Lyft meets late night tacos, pop stars meet politicians and travelers will meet a new TSA rule. Meet five of this week's top searched trends, with data compiled by the Google News Lab.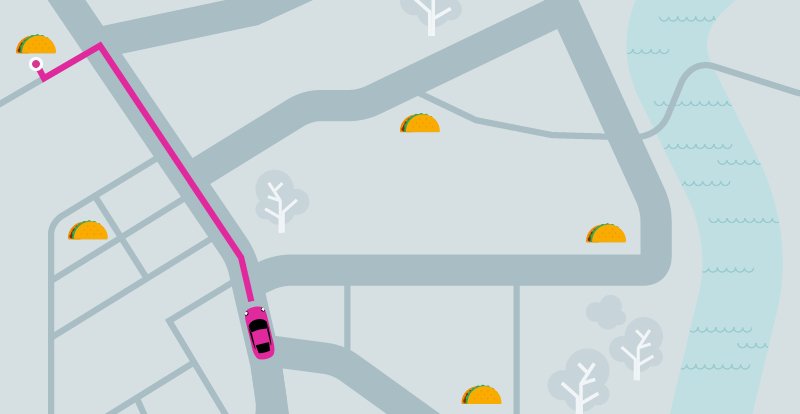 Five stars for tacos
This is how it's done in Orange County. Testing out Lyft's new Taco Mode, people can make a late night pitstop at a Taco Bell drive-thru between 9 p.m. and 2 a.m. Based on search data, they're most likely to pick up a Chalupa, quesadilla, Crunchwrap, nachos or burrito. And despite the launch and Taco Bell's (in)famous "Fourth Meal," this week most people are searching for tacos at 3 p.m.
The tablet's out of the bag
TSA announced Wednesday that carry-on electronics larger than a cellphone will be screened separately at U.S. airports. Perhaps hoping to avoid the extra security measure, people are searching more for TSA precheck, and searches for TSA electronics increased by 1,800 percent this week. Top searched questions about "TSA screening" include "Who approves TSA screening equipment?" "What is TSA pre-screening?" and "When do the new TSA computer electronics screening rules go into effect?"
Gamechanger
A recent study published in The Journal of the American Medical Association found chronic traumatic encephalopathy (CTE) in 99 percent of former NFL players' brains that had been donated for medical research. Search interest in "CTE" spiked 2,500 percent this week, with queries like "How to test for CTE," "How common is CTE?" and "What are the symptoms of CTE?" Search interest in CTE Symptoms even surpassed cold symptoms.
The People's Princess
Search interest in Princess Diana went up 300 percent after a new HBO documentary, in which Princes Harry and William open up about their mother, was released this week. "Diana, Our Mother" was searched 230 percent more than Netflix's "The Crown," and top searched questions in Princess Diana's home country, the U.K., were: "Where did Princess Diana's car crash?" "Who did Diana leave her jewelry to in her will?" and "How old was Diana when she had William?"
Work, work, work, work, work
This week pop star Rihanna met with French President Emmanuel Macron to discuss global education. People were curious about the substance of the meeting, among other things—searching "What happened when Rihanna met Emmanuel Macron?" and "What is Rihanna wearing to meet Emmanuel Macron?" And you too, Bono? Earlier in the week, Bono met with Macron to discuss poverty, but search interest in Rihanna's meeting was 900 percent higher than Bono's.