A socially distant Halloween doesn't have to be antisocial; there's plenty of family fun at home to be had. We're launching several spook-tacular features across our products to help you celebrate. From AR characters and 3D magical cats to Doodle games and Google Assistant riddles--you're in for a real treat.
Magic cats and Search surprises 
This Halloween our
2016 Magic Cat Academy Doodle
is back with a subaquatic shriek-quel! When you visit the Google homepage for the next 48 hours, click the Doodle to
join Momo
the cat in an underwater adventure filled with new friends, old foes, and spooky surprises. Want to find more hidden treats? Search for "Halloween" and hear from famous chefs on their favorite seasonal snacks. Then, scroll to the search results page navigation on desktop for more. Can you say, Boooooo-gle?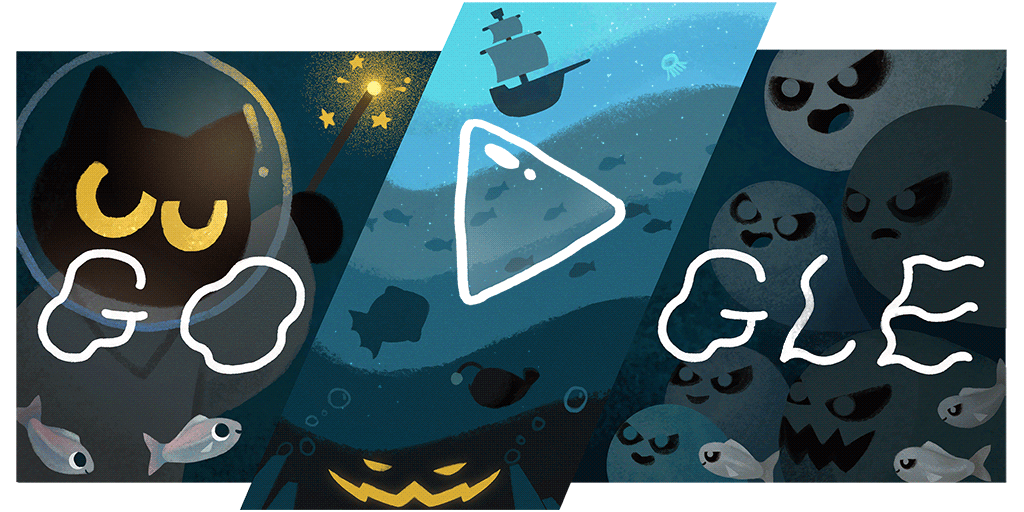 AR Halloween Characters on Google 
What do dressed up pets have in common with ghosts and jack-o-lanterns? They are way too cute to spook! And now (even if you don't have a dog or ghost of your own) we're bringing them to life with augmented reality (AR). Search for Halloween, Jack-o-lantern, human skeleton, cat, dog, or German Shepherd in the
Google App
or on your mobile browser (Android or iOS) and you'll find these de-fright-ful AR characters on Google. Tap "View in 3D" to see it up close and then bring it into your space with AR. Don't forget to take pictures or videos!
Google Assistant riddles, songs and more
Embark on a spooky-themed riddle room adventure when you ask "Hey Google, tell me a riddle" in English in the U.S. People can also ask, "Hey Google, sing the Halloween song" to hear about Google Assistant helping a werewolf, ghost and vampire get their haunting skills ready for Halloween. This song is available in Arabic, French, Indonesian, Japanese, Spanish, English across the globe and Portuguese in Brazil.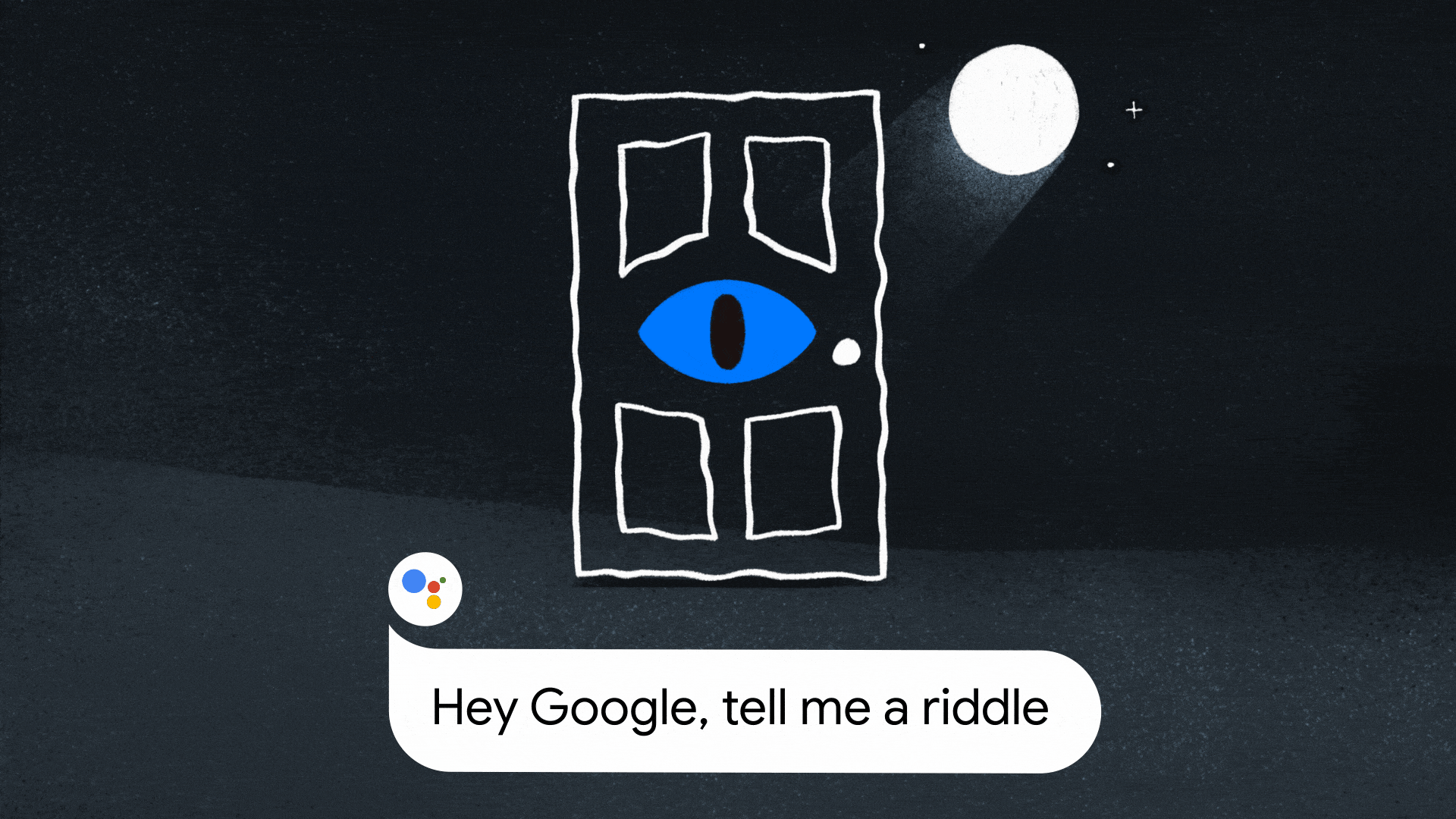 Want to add some haunted vibes to your home? Just say, "Hey Google, haunt my house" to hear Halloween sounds and music play on your Assistant-enabled devices. If you have smart lights set up, they'll even flash violet, green and orange. And if you still need some last-minute costume ideas, just ask "Hey Google, what should I be for Halloween?"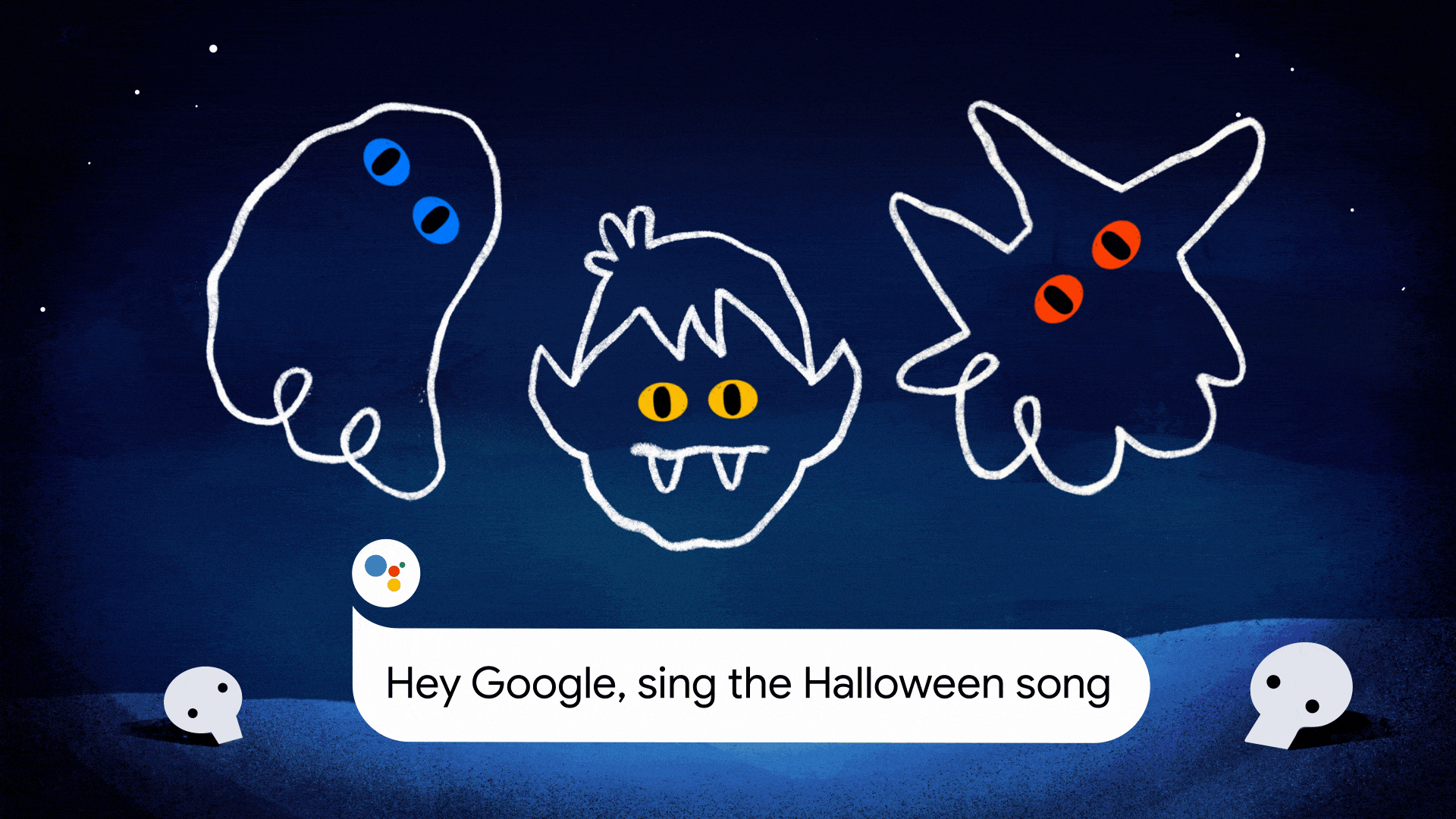 Nest presents spooky ringtones 
Ding dong!
Change up your doorbell ringtone
to our "Spooky sounds" theme. This year we added two new sounds, "Black Cat" and "Werewolf" along with our popular ghoulish sounds from last year; ghost, vampire, monster and witch. Ringtones are available globally on Nest Hello through November 1st, 2020.
Google Trends o' Treats
There are still several socially distanced activities people can do to feel festive for fall. Pumpkin patches, corn mazes and horror movies are the most-searched Halloween activities across the country over the past month. It seems like more than half of the U.S. is searching to carve out some time for the pumpkin patch this year!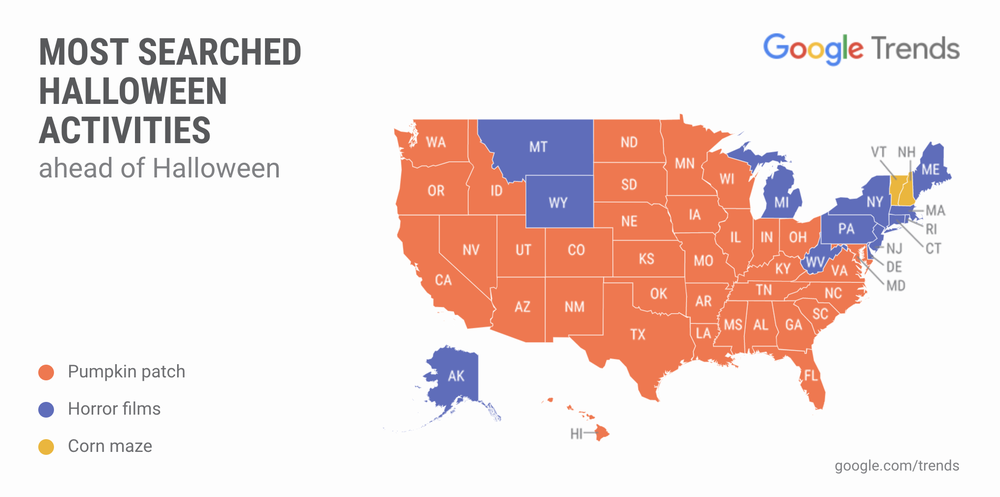 And if you're still looking for that perfect Halloween costume, head over to this year's Halloween Frightgeist for inspiration and explore what's being searched across the U.S.