If you rely on the internet to search for the answer to a burning question, access work documents or stream your favorite TV show, you may have wondered how you can get the content you want so easily and quickly. You can thank a data center for that. 
Which may make you wonder: What exactly is a data center, and what is its purpose?
Google's Discovering Data Centers series of short animated videos has the answers. As host of this series, I invite you to join us and learn about these expansive, supercomputer-filled warehouses that we all rely on, yet may know little about.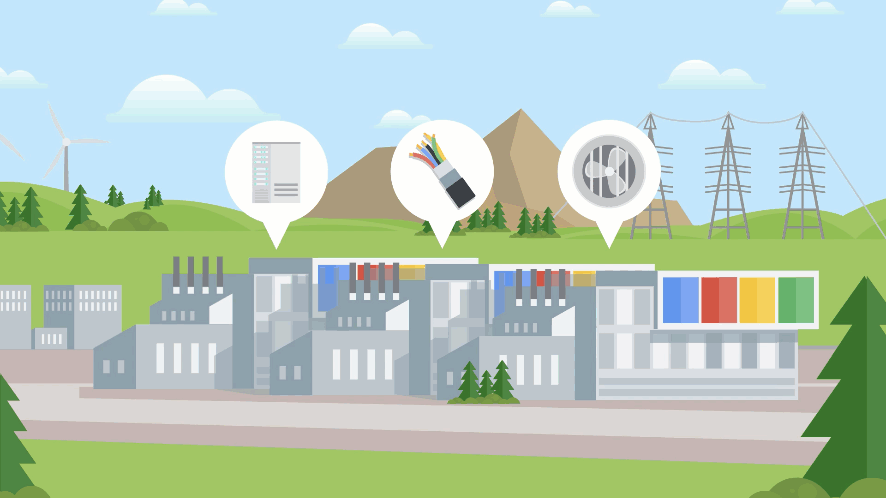 Each video in this series helps peel back the layers on what makes data centers so fascinating: design, technology, operations and sustainability. There are times you click Start on Google Maps, edit a Google Doc or watch a YouTube video on how to fix something. By watching this series, you'll better understand how Google's data centers get you and billions of other users like you to that content quickly, securely and sustainably. 
Discovering Data Centers will help you understand: 
How data centers play a critical role in organizing your and the world's information.
Data center design and how data centers are built to be sustainable. 
Our core principles, which show you can depend on us to be available 24/7. 
As the second season of our series gets underway, upcoming topics include: 
How hundreds of machines at a data center store data.
How our network allows data to travel through and between data centers within seconds. 
How encryption of data works to help secure every packet of data stored in our data centers.
To watch this series and see how data centers benefit you, visit our website. Check back monthly for new episodes where I'll continue to reveal all the layers that make a data center hum. 
Click through the images below to read episode descriptions and take a peek at the engineering marvels that are today's data centers.