Doodles were drawn. Votes were tallied. And now, the time has finally come to announce the winner of this year's Doodle 4 Google contest. With a theme as limitless as "What I see for the future…", we knew the artwork would be out of this world—and with all the Doodles set in space, we were not disappointed! This year's talented artists dreamed of almost everything— from a future with modernized homes and no endangered animals, to one filled with compassion, community and inventions we hadn't even imagined yet.. Today, millions of people can enjoy the winning masterpiece, which now hangs on the Google homepage.
The winner of the 2017 Doodle 4 Google contest is Sarah Harrison from Connecticut, who sees "a peaceful future" in the years ahead. In this splendid, visionary piece, she drew a group of people from different backgrounds coming together to create one harmonious community. Here's how she explains her art: "My future is a world where we can all learn to love each other despite our religion, gender, race, ethnicity, or sexuality. I dream of a future where everyone is safe and accepted wherever they go, whoever they are."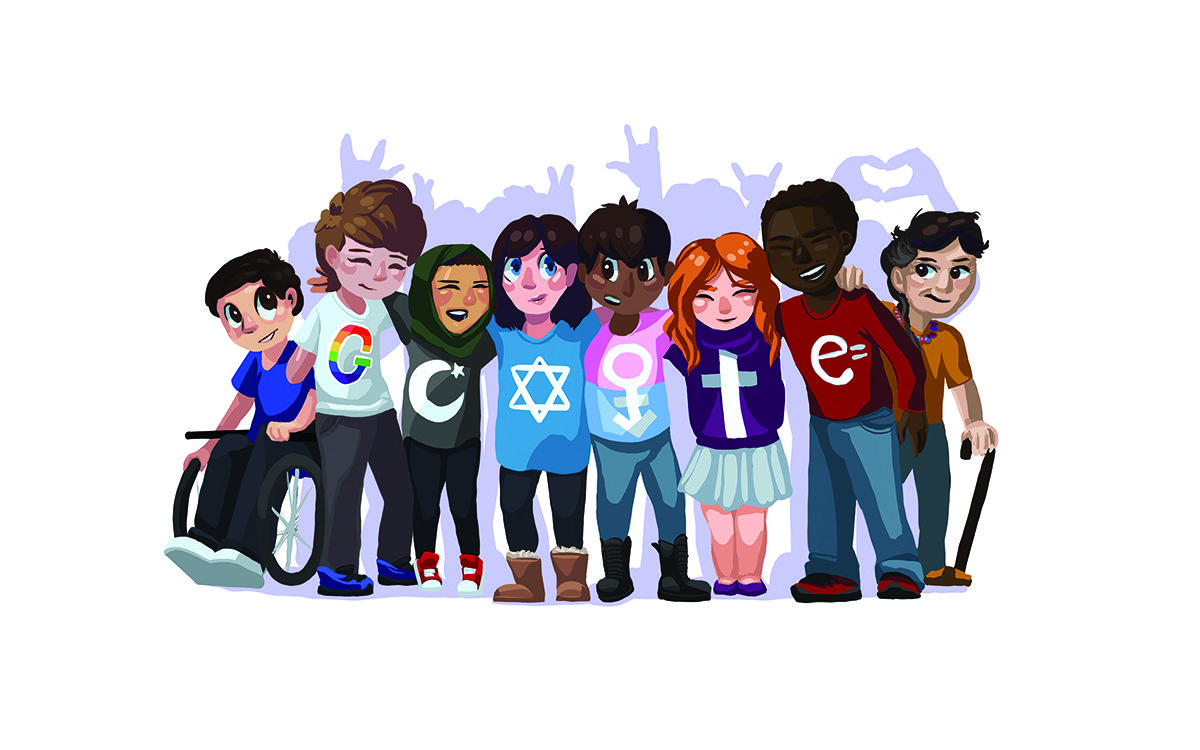 An all-star group of judges—including our very own Google Doodlers— helped us select Sarah as our winner. In addition to her art being showcased on the Google homepage, Sarah will receive $30,000 toward a college scholarship, and the opportunity to meet with the Doodle team at the Googleplex in Mountain View. As an added bonus: Bunnell High School (Sarah's home school) will receive $50,000 to spend ontechnology to help foster the next generation of STEM professionals (and who knows, maybe future Googlers, too!).
We also want to celebrate the  four age-group finalists, who also submitted stellar artwork that both awed and inspired us. This group focused on diverse communities, ancient animals, new energy sources, and solutions to help minimize electronic waste. All of our age-group finalists will receive a $5,000 college scholarship to help them continue their education, a trip to the Googleplex in Mountain View to meet a few of our Doodlers, and a Chromebook to help fuel their burgeoning creativity.
From all of us at Google, thank you for Doodling with us, for sharing your dreams, and for helping us take a step into the future.