Hear about an amazing event but can't remember where to buy the tickets? Have trouble finding the right activity to do with your sister who has two toddlers? Looking for something fun to do nearby tonight? Now Google can help. Today on the Google app and mobile web in the U.S., doing a search for events brings up a clear summary of activities from sites from across the web like Eventbrite, Meetup and more, that might be just what you're looking for.  
To try it, type in a quick search like, "jazz concerts in Austin," or "art events this weekend" on your phone. With a single tap, you'll see at-a-glance details about various options, like the event title, date and time, and location. You can tap "more events" to see additional options. Once you find one that's up your alley, tap it to find more details or buy tickets directly from the website.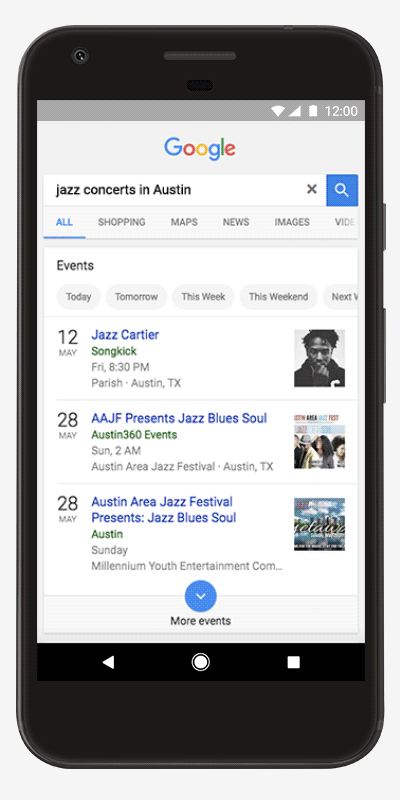 You can also look up events over different time periods, simply tap on filters like "today", "tomorrow", "next week" and more. And if you're feeling open to more options, you can also try typing "events near me" to see what's happening around the corner. After all, who knows what fun activities await?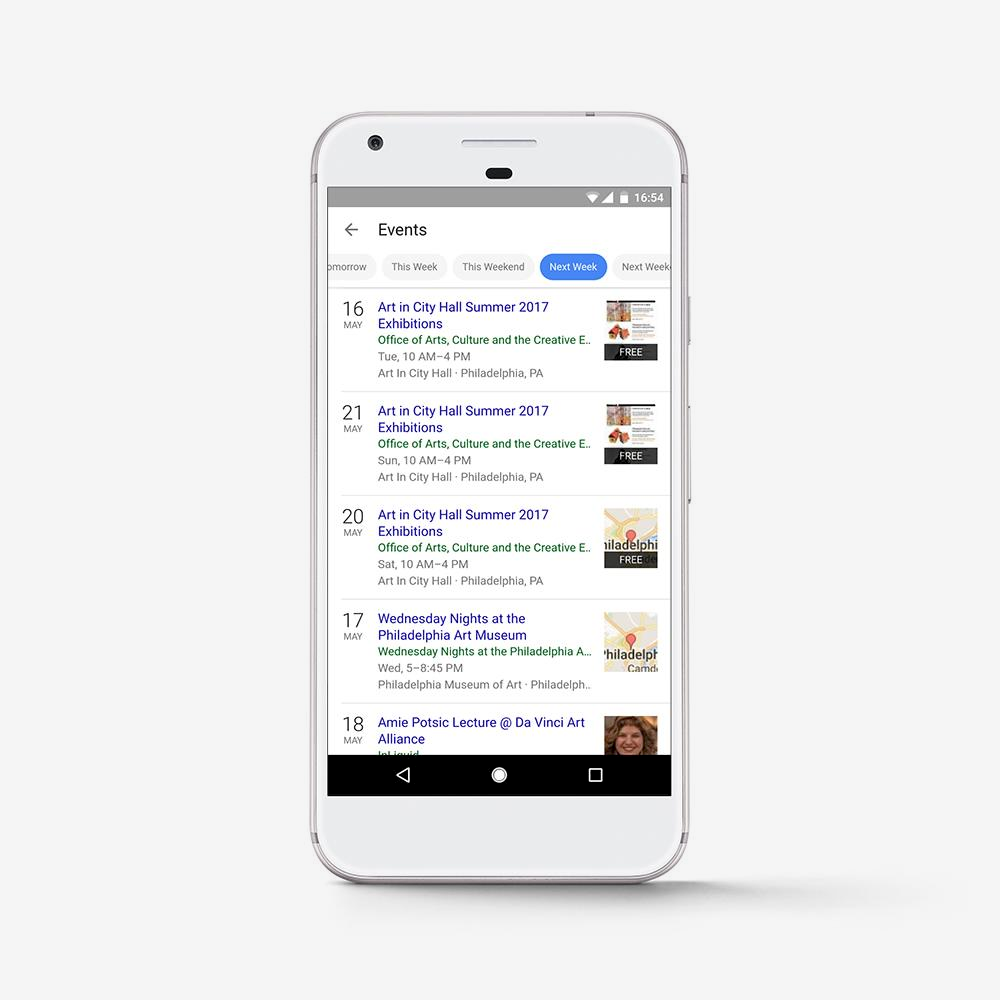 And for all the event creators out there, check out our developer guidelines to see how you can ensure people see your listings when they're looking for activities and events on Google.  
We hope this update helps you make FOMO a thing of the past. You've got plans to make!