Today in Berlin we're launching a new virtual reality collaboration 'VR dancefloors: Techno in Berlin', with Boiler Room, an international heavyweight in underground music entertainment, to give music fans everywhere a unique and unprecedented opportunity to experience Berlin's much-heralded club culture without leaving home. The experience is designed to be enjoyed on Pixel, phone by Google,--or any other Daydream-ready smartphone.
VR dancefloors: Techno in Berlin' is an immersive music experiment which lets you 'choose your own adventure' in an industrial Berlin night club. You'll be transported right into the middle of a cast of 150 of Berlin's most dedicated ravers from a host of subcultures. Get ready to hang with artists, crash the dancefloor, uncover the dark room, wander between audio-visual installations, and explore hidden spaces of Berlin's underground club culture--wherever your are in the world.

With Pixel currently available in Germany and the U.K., we set out to create a seamless experience combining the best of Google software together with premium hardware. Virtual Reality is a great showcase for this combination, and we believe the vast majority of people who'll experience VR over the next few years will do so via a smartphone. So, we built Pixel to be the first device that offers simple, high quality VR experiences through the Daydream platform and the Daydream View headset, an experience which has since been expanded to Motorola (Moto Z), ZTE (Axon 7) and more to come.
VR can be a powerful tool to transform the way you enjoy culture and entertainment. It can connect you with the things, people, places and memories that matter most to you in a new immersive way. VR dancefloors: Techno in Berlin marks an entirely new cultural moment, a new entertainment synthesis with interactive elements of immersive theatre, computer game narrative, music TV broadcast and installation art. The 15 minutes long experience was filmed in the industrial environs of a typical Berlin nightclub featuring a live-electronics set by Berliners FJAAK, who played from a range of analogue hardware.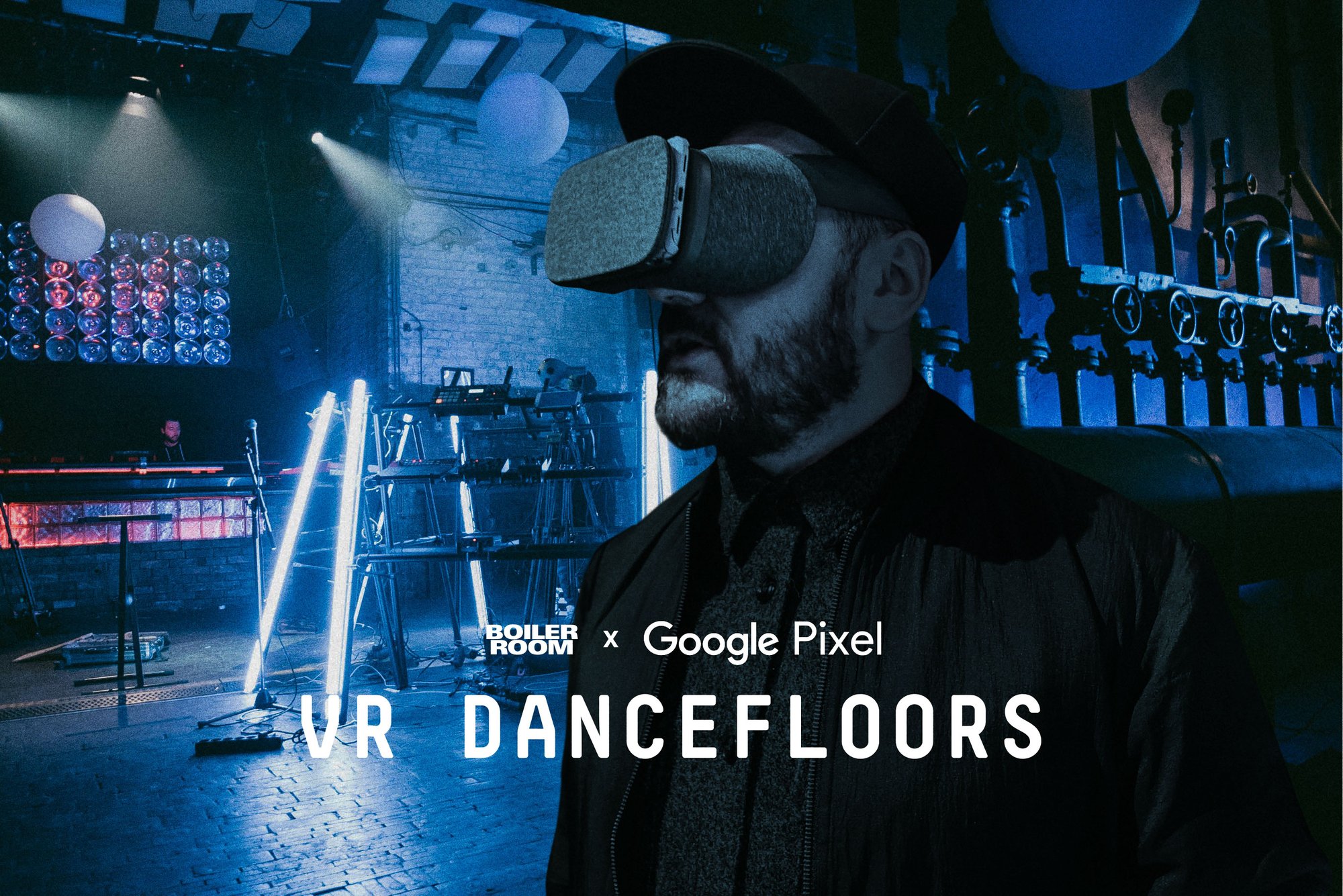 In the spirit of making unique cultural moments widely accessible, this project will allow Boiler Room's audience and the growing number of Pixel and Daydream users to drop straight into the heart of the action.
The experience is available for free on Daydream, Google's VR platform as part of the 'Inception app' around the world from today on.
Enjoy!