When I first joined Google 13 years ago, I was most excited by the company's sense of exploration and possibility. Search allowed you to look up nearly any fact in the world and Maps helped you find even the most remote destination. That spirit of possibility also led to the launch of Google Expeditions, a virtual reality (VR) tool designed to bring the world into every classroom. With this product, educators took students on new adventures to experience far-away places, travel back in time or learn about cultures unlike their own. It has been truly magical to see how educators and students alike incorporated our VR tours into their imaginative curriculums.
Engaging students in the classroom has taken on an entirely different meaning this year. As schools around the world reimagine education from the ground up for a hybrid world, we've also been thinking deeply about how to adjust our tools to meet the moment and simultaneously build for the future. We've heard and recognize that immersive experiences with VR headsets are not always accessible to all learners and even more so this year, as the transition to hybrid learning has presented challenges for schools to effectively use Expeditions.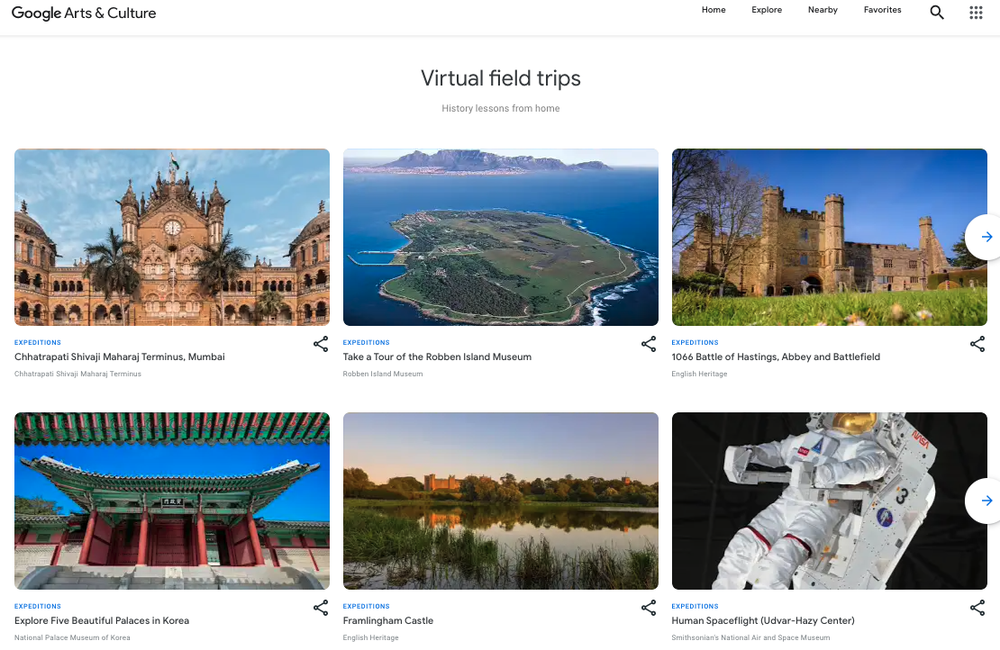 Many schools and families use Google Arts & Culture, Google's free initiative to bring the world's art and culture online, to experience museums, heritage sites and wonders of the world from their classrooms and homes. To continue to add to the collection, and make Expeditions 360 tours available to everyone, we're migrating most of them to Google Arts & Culture, accessible from the free site as well as the app on iOS or Android, where users can view the tours in 360 or on the web from any device. As Arts & Culture will offer many of the Expeditions tours, we'll no longer support the Expeditions app, and the app will no longer be available to download after June 30, 2021.
We hope this product evolution to Google Arts & Culture will provide educators with a bridge to continue to use immersive content to transform their classrooms and enrich the learning experience for their students. As always, we'll continue to share updates, user tips and gather feedback, and we look forward to continuing our support for the educational journeys of people around the world.