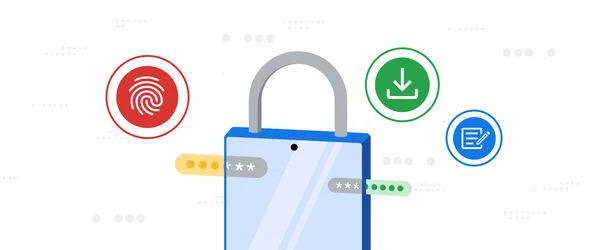 New Google Password Manager features are coming to Chrome on desktop, Android and iOS.
Memorizing passwords is hard. That's why many of us use the same password across multiple sites. But this practice poses a huge risk, since it only takes one password breach to expose your account data from many different sites.
Not only that: changing passwords is itself a tedious task. You have to navigate to the site, sign in, find the account settings, open the password page — and then save it. Rinse and repeat on all your favorite sites, and that's a lot of work.
The good news is that Chrome comes with a strong password manager built-in. It's been checking the safety of your passwords for a while now. And starting today, whenever Chrome detects a breach, it can also fix any compromised passwords quickly, and safely.
Warning you about stolen passwords — and fixing them, too
Going forward, Chrome will help you change your passwords with a single tap. On supported sites, whenever you check your passwords and Chrome finds a password that may have been compromised, you will see a "Change password" button from Assistant. When you tap the button, Chrome will not only navigate to the site, but also go through the entire process of changing your password.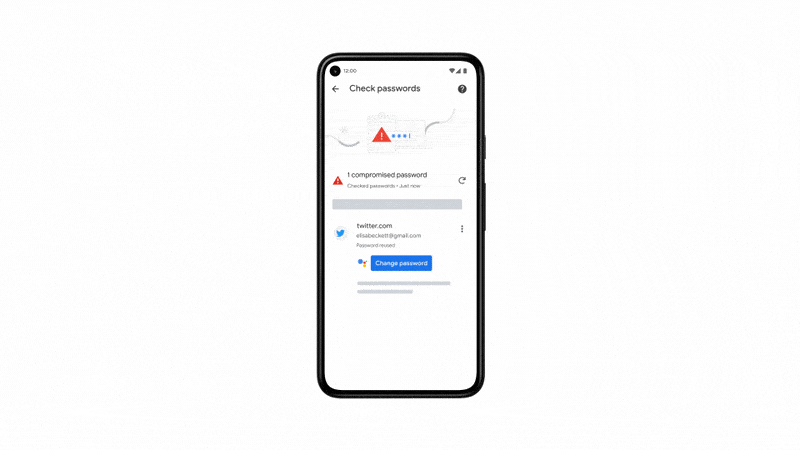 Importantly, you can control the entire experience and choose to go through the change password process manually from the start, or at any point during the process. And even if a site isn't supported yet, Chrome's password manager can always help you create strong and unique passwords for your various accounts.
Building on Duplex on the Web technology
Under the hood, Chrome is using Duplex on the Web to power this feature. We first introduced this technology in 2019 so that  Google Assistant could help you complete tasks on the web, like buying movie tickets. Since then, we've expanded to even more tasks, now helping millions of people every week order food and check in to flights. Powered by Duplex on the Web, Assistant takes over the tedious parts of web browsing: scrolling, clicking and filling forms, and allows you to focus on what's important to you. And now we're expanding these capabilities even further by letting you quickly create a strong password for certain sites and apps when Chrome determines your credentials have been leaked online. 
Expanding to more sites and apps soon
Automated password changes are rolling out gradually in Chrome on Android, to users who sync their passwords. It's starting in the U.S., and will become available on more sites and more countries in the coming months. 
Hallo from Munich 
Password generation, password leak checks, automated password changes and many more safety features were developed at the Google Safety Engineering Center (GSEC), a hub of privacy and security product experts and engineers based in Munich, which opened in 2019. GSEC is home to the engineering teams who work to deliver the safest personal browser experience to everyone, and we look forward to bringing more new features to strengthen the privacy and security of Chrome in 2021.