Due to Indonesia's vast size and population, timely and reliable access to healthcare can sometimes be a challenge. Halodoc aims to change that with a mobile first-telemedicine platform that connects Indonesians to doctors and helps them arrange appointments, medicine deliveries and tests. 
What's distinctive about the Halodoc platform is that it draws on human-centered artificial intelligence: a promising new area of research that uses continuous human feedback to improve how AI systems work, and provides a better experience for the people who rely on those systems. 
With support from Google's Late Stage Accelerator, a program that assists high-potential startups, we assembled a team of doctors, data scientists, engineers, product managers and researchers to determine how technology could support Indonesian doctors' work. One particular approach the team identified was using AI to replicate the mentoring and feedback that junior doctors receive from more experienced colleagues in hospitals—a process that's important to improving quality of care, but is hard to reproduce on a larger scale.  
We set out to create an easy way to provide feedback in virtual health, and worked with Google's machine learning experts in the Late-Stage Accelerator to determine the best approach. With Google's guidance, Halodoc's engineers applied Natural Language Processing in Bahasa Indonesia to measure, rank, and provide insights that can inform doctors' decisions across the country—using thousands of consultations to train their machine learning models. 
When doctors open the Halodoc app, they see information on how they performed based on their response time and quality index metrics, along with suggested actions on how they can improve their consultation quality.  They also have the option of receiving further feedback and coaching from more senior doctors if needed. 
Right now, more than five percent of Indonesians use Halodoc's platform. As a result of applying AI principles to improve the quality of care that patients experience, our app ratings have increased from 4.5 to 4.8 stars in fewer than six months, while our overall doctor scores have improved by 64 percent.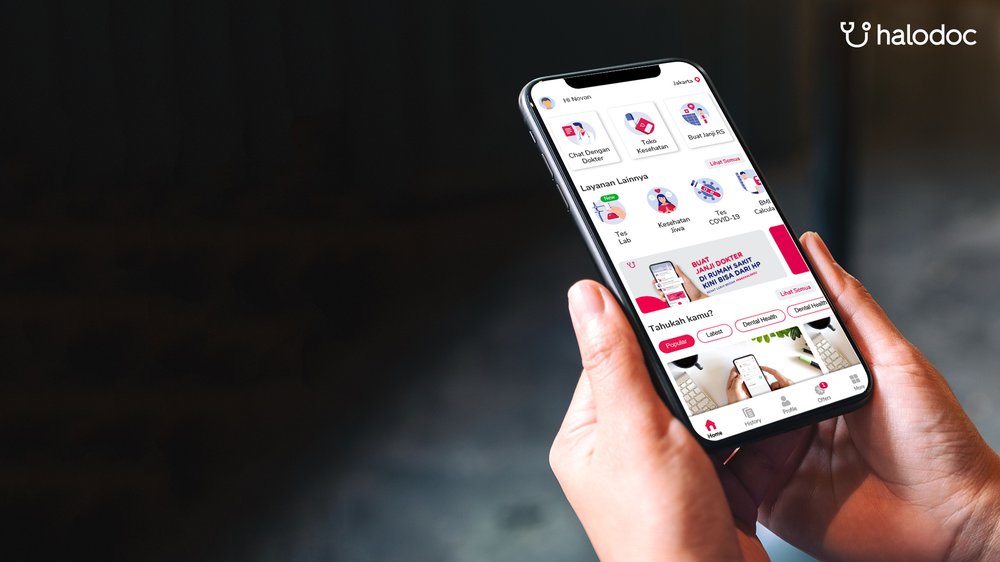 From here, with Google's help, we hope to continue simplifying Indonesia's healthcare infrastructure and advance the application of AI in healthcare globally.