In an effort to be more eco-friendly, we all know that it's best to reduce, reuse and recycle — and to support businesses and places that do the same. But it's not always easy to know which restaurants compost or where you can recycle items, like electronics or clothing. Thankfully, Google Maps and its community of contributors are making it easier for everyone to make choices that are better for the planet. 
As an active member of the Local Guides program, a global community of people who share their local knowledge and recommendations on Google Maps, Karol helps people find environmentally-friendly spots in her hometown of Posadas, Argentina.
"Posadas is truly a blessed place surrounded by nature, but it breaks my heart that it's just taking its first steps on the path to being environmentally-friendly," says Karol, who used the list featureon Maps to curate and share hard-to-find recycling centers in her city. "Anything that can be done to promote sustainable consumption is priceless."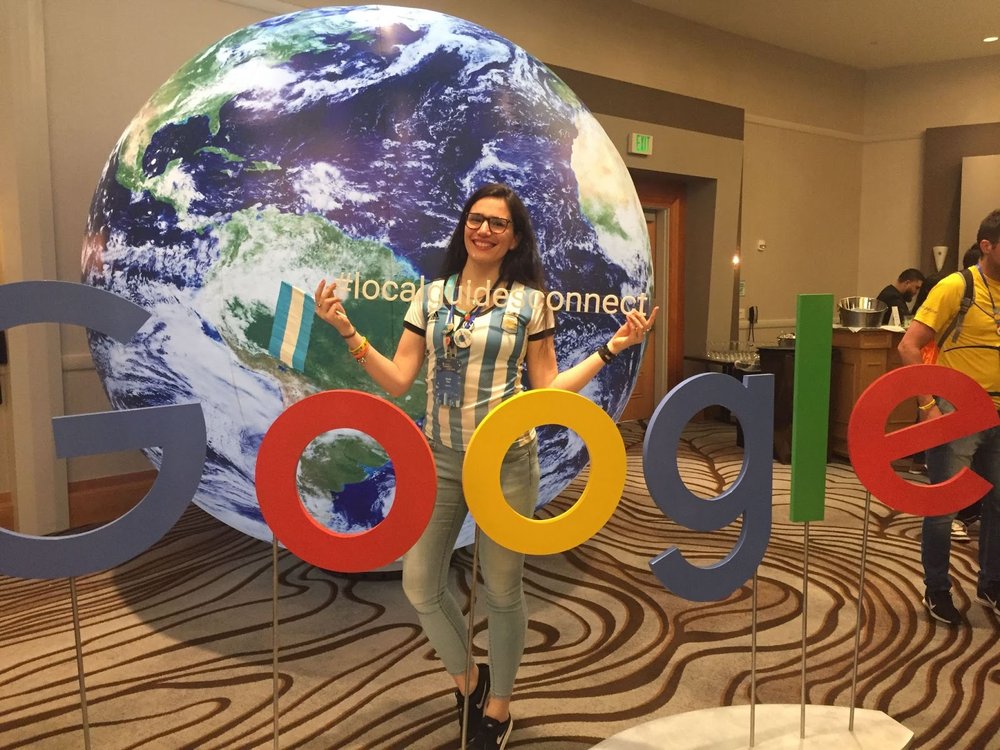 Karol is no stranger to connecting people who care about the planet to the local places that do too. Here are three tips she has for finding and supporting places on Google Maps that are focused on reducing waste, reusing items and recycling materials. 
Look for new recycling information on Maps and Search ?
Now you can find out where you can recycle or properly dispose of specific items by looking at Business Profiles on Google Maps and Search. Starting today, merchants who have verified Business Profiles on Google can easily add information about what items they recycle using Google My Business. You'll be able to see what places accept materials — like clothing, electronics, batteries, household hazardous waste, light bulbs and glass bottles — so you know you're keeping these items out of the landfill. Soon people who visit certain locations will be prompted to answer questions in Maps after their visit so they can let others know what types of materials can be recycled.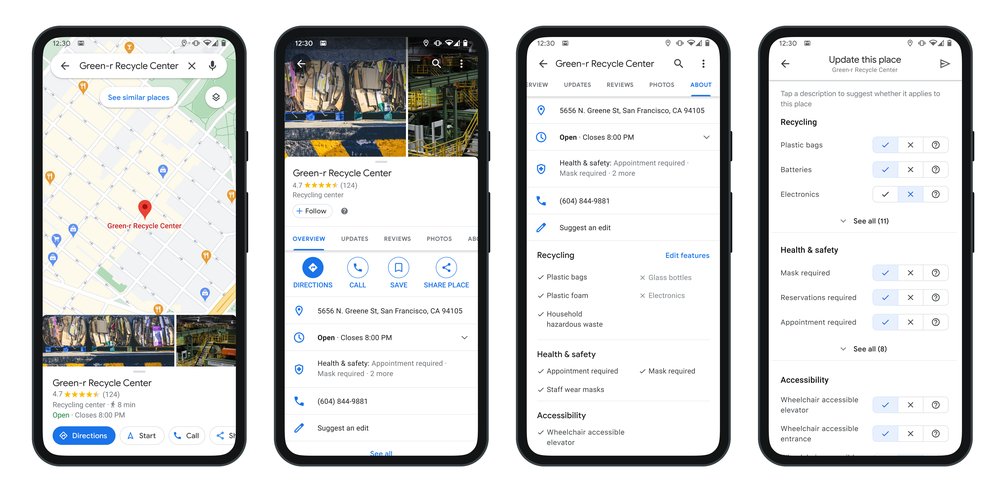 Put sustainable businesses on the map ?
Just like Karol created a list for recycling drop-off locations in her city, she suggests building and sharing lists for all types of places and businesses that make it easier to consume responsibly. Create a list of nearby electric vehicle charging stations, local recycling centers or second-hand stores. Learn how to create and share lists of places here. 
Karol is also working on creating a list of local craftspeople who upcycle. "I would like everyone in my city to be able to find skilled craftspeople who give a second life to discarded objects like toys, furniture or clothing," she says. "It's another baby step people can take toward a greener style of living."
Give eco-friendly businesses a boost ♻️

Finally, Karol stresses the importance of giving extra support and encouragement to businesses that are taking sustainability seriously. Contribute photos and reviews that highlight businesses that are composting and recycling — like your favorite take out spot that has minimal and compostable packaging or an image of a sign that lists what items a local recycling center accepts. If you recycle materials at a local business, you can alsosuggest an edit to their Business Profile to help let others know. 
"This is our only home and as such, we owe it nothing but respect and care," Karol says.  "With all the technological breakthroughs over the last decades, with everything we know about what human development has caused to nature, we should be doing much more not only for ourselves, but the future generations and for all the other living things here."