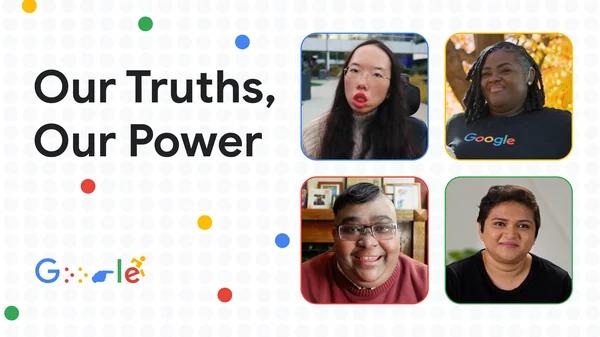 In celebration of Disability Pride Month, we learn from four Googlers about what their identity means to them.
I discovered Disability pride only after going to a youth Disability conference where I learned —  for the first time — how it felt to be a part of the majority in the room. Now I try to create that experience for more disabled people.
In addition to my marketing role where I work on naming our products, I'm also a lead on Google's Disability Alliance employee resource group that is made up of thousands of Googlers. As part of this community, we advocate, build awareness, and share advice around Disability topics with the goal of creating innovative and inclusive products, programs, and practices. We help people understand the larger Disability community's principle of "Nothing about us without us", and for any new product or program at Google, we encourage everyone to think about "Nothing without us at all."
Through building community and sharing our stories, we show that we can live full lives not despite our disabilities, but because we have accepted those disabilities with love. For Disability Pride Month, Googlers are celebrating their disabilities as part of their identities. I'm honored to have Parinita Das and Lio Benz share their stories with us.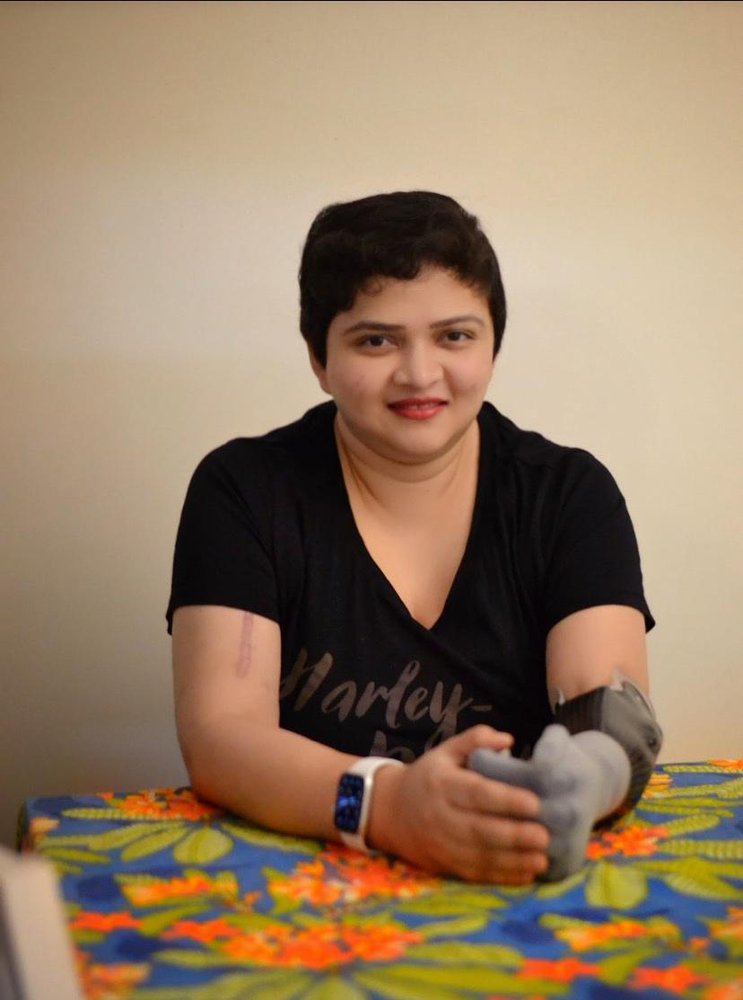 Parinita Das
(she/her)
You've been at Google for over 14 years. What's been your favorite experience? 
Parinita: The open and inclusive culture is the most valuable experience I've cherished at Google over the years. It has taught me to be accepting of myself and others, which in turn has helped me grow into a better person.
What is your perspective on Disability pride and culture?
Parinita: I'm an upper limb amputee and I'm able to go about my day independently with most activities using a bionic arm. Only about 3% of total amputations are upper limb amputations, and a functional prosthetic arm costs twice as much of a lower limb prosthesis.
While technology focuses on making life limitless for amputees, I'm disheartened to see the lack of sensitization in people. In my view, the biggest barrier for people with disabilities (PwD) is the lack of a psychologically safe world. I dream of a world where there's more inclusion in our hearts so that we don't perceive PwDs as broken. Once we provide PwDs with the psychological safety that they not only need but deserve, the sky can be the limit to what we can achieve.
In India, where I live, we first need to develop psychological safety for PwDs so more people will self-identify themselves as having disabilities. Once the community grows, there'll be more opportunities to build allyship, support each other and show the world what we're really capable of. On a personal level, I'm a relatively new amputee who's still learning to navigate this world that's not built for PwDs. I take pride in the fact of how far I've come on this journey, and I feel confident that life is limitless for me!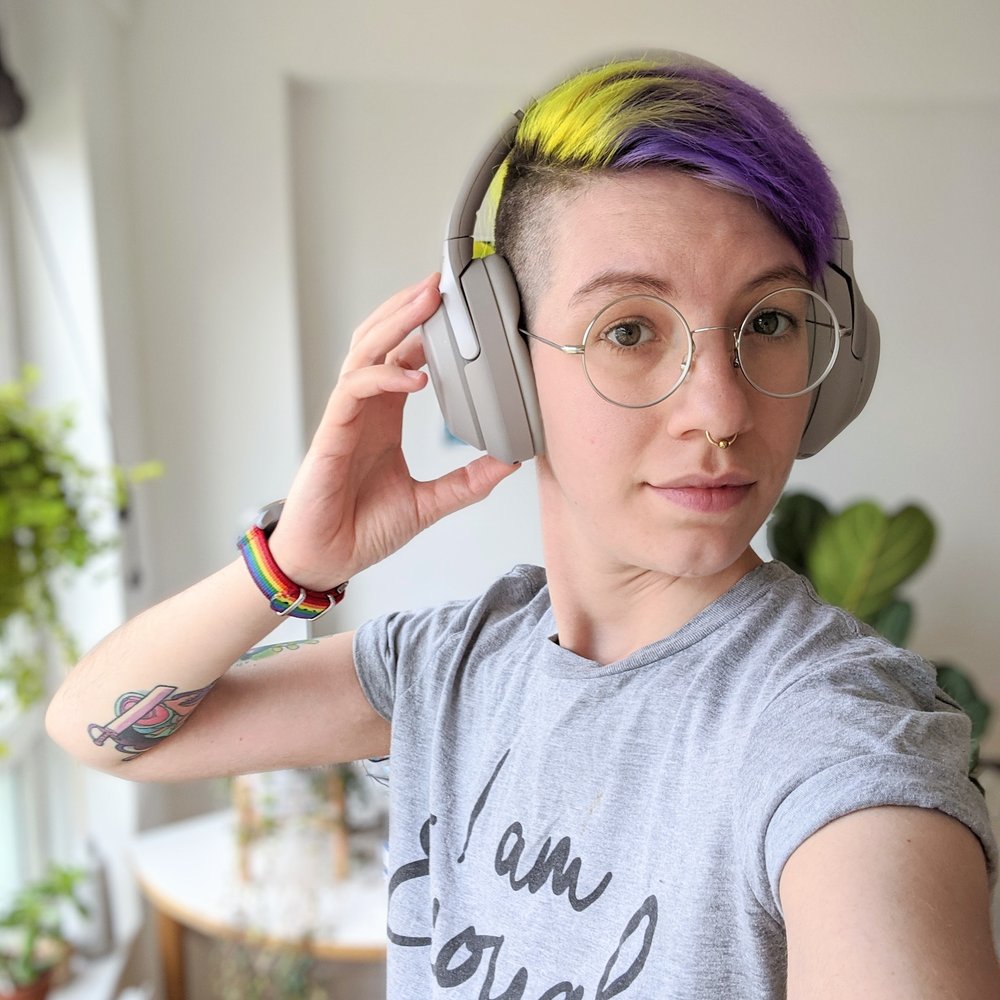 Lio Benz
(they/them)
Tell us about your role at Google.
Lio: I'm an interaction designer on the Google Play team in London. What I enjoy most about my work is transforming complex data sets into easy-to-understand interactions and data visualizations that developers use to improve their apps and games for millions of people around the world.
What is your perspective on Disability pride and culture?
Lio: My autistic neurotype defines my experience of the world, and what I can and can't do. In my community, we call this being ActuallyAutistic. In our society that doesn't meet autistic needs, I am disabled and I take pride in my disability.
When I claimed the word "disabled", people reacted with skepticism because I don't "look" autistic to them. Being autistic is still stereotyped as white and cis-male, so people outside that stereotype have more difficulty receiving a diagnosis. For children who are diagnosed, Applied Behavior Analysis (ABA) therapy can be traumatising, especially when it involves electric shocks. As adults, many of us are detained in mental health hospitals, and only 22% of us are in ANY kind of employment. Yet a lot of research still focuses on finding causes and "cures" instead of how we can lead fulfilling lives. We need allies to listen to Actually Autistic voices and bring intersectional perspectives to the places where decisions are being made.