I grew up as a first-generation American living on welfare and food stamps with a single mother in Hell's Kitchen, New York. For most of my life, college seemed out of reach—no one in my family or neighborhood had gone, so it was hard to imagine that I'd ever get there. The day I committed to going to college was the day my life changed. It opened many doors and opportunities, and I made lifelong friends (and learned a few important lessons) along the way. Now I've dedicated my career at Google to helping educators use technology to give students more opportunities.
 Though it didn't have an official name when I was in school, College Signing Day marks the day when high school seniors commit to attending a four-year university, professional training program or community college. This College Signing Day, I'm joining Michelle Obama to celebrate this moment and the students whose lives are about to change with their decision to go to college.
 Attending college was a huge milestone for me, but it was accompanied by fear and anxiety. I was entering the unfamiliar and unknown, and my mind filled with dread and doubt. Who was going to help me? If I take out student loans, will I ever make enough money to pay those loans back? What if I'm not smart enough? What if I don't make any friends?
 These reservations are intensified for students who are growing up the way I grew up. You don't know many individuals who went to college, so you don't have anyone to turn  turn to for guidance or to help you build the confidence and mindset you need to succeed in college. But I was a stubborn kid (and am now a stubborn adult) and refused to accept expectations for kids like me—that we were destined to a life of crime or poverty. I wanted to prove the stereotypes wrong, which is why I committed to attending SUNY Brockport.
 For students who are the first in their family to attend college, celebrating College Signing Day is critical. We tell students the most important thing they can do for their future is to focus on their education. We tell them how higher education will give them the perspective and tools they'll use for the rest of their lives. When these students get into college, it's an enormous accomplishment—and we need to show them it's worth celebrating.
 Though these students may not have grown up around college graduates, they'll soon be surrounded by a community of educators, counselors, students and alumni who can help them through the college experience. This community—combined that with the love and support of families and communities back home—is critical to the success of college-bound students.
 Google has done a lot of work to expand opportunities for students at every step of their education (so that they can eventually make it to College Signing Day!). Through Google.org we've committed $50 million toward supporting nonprofits that are working to close global education gaps. We've built products and tools—like Classroom and Chromebooks—designed to make teaching and learning more effective and engaging. And we've also created programs that give every student the tools to become the creators, not just the consumers, of technology.  
A critical component of this commitment is ensuring that every student also has a pathway to pursue their higher education, whether that's through scholarships, mentors or interning with us at Google. In partnership with Reach Higher (part of the Better Make Room initiative), we've also created a series of Google Expeditions for students to virtually visit college campuses. This opens up opportunities for students who don't have the means to travel to for college visits—they can check out residence halls, classrooms, and even financial aid offices before ever stepping foot on campus. Colleges interested in creating their own Expedition can sign up via this form.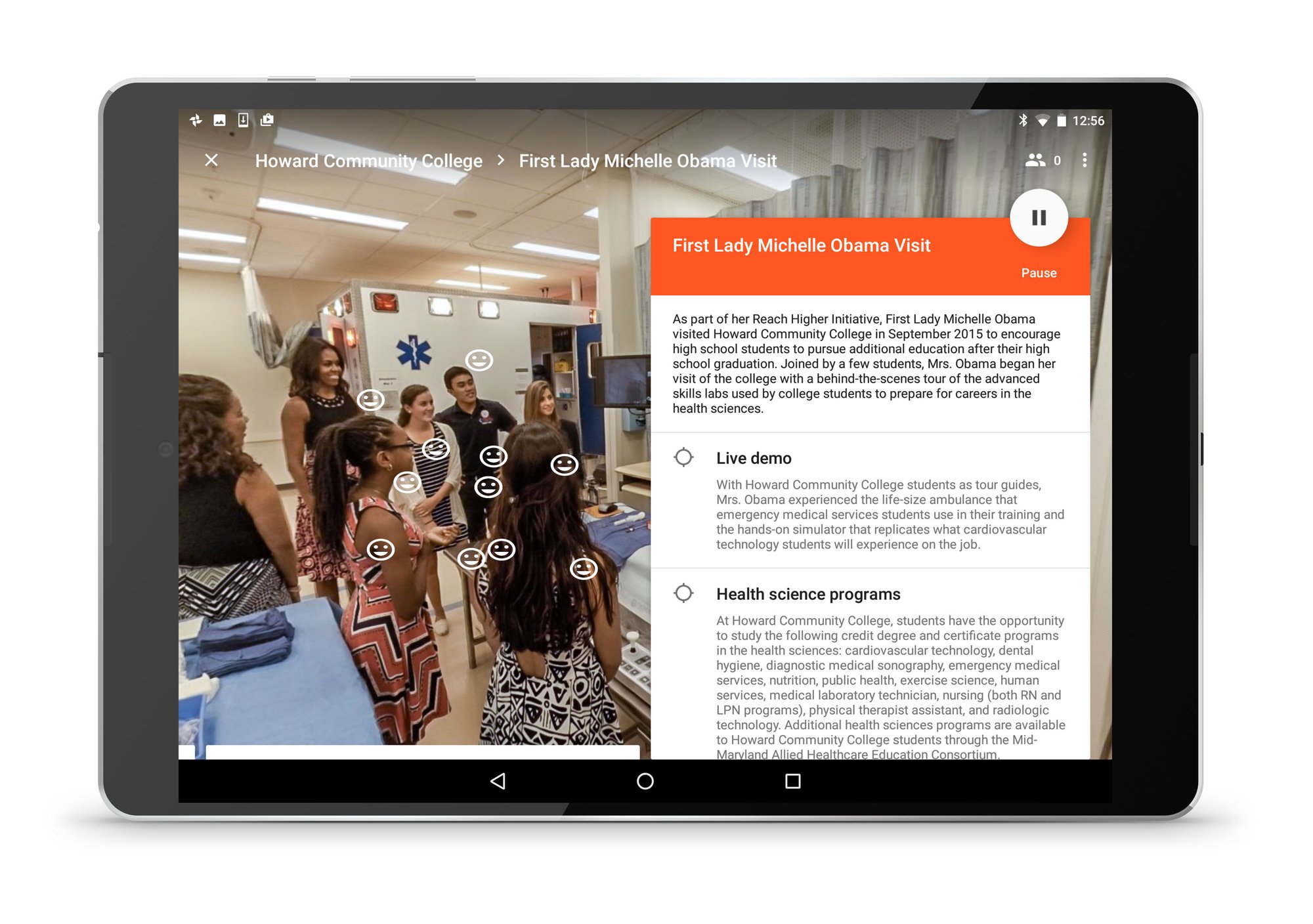 For more information on College Signing Day and to access a toolkit to help teachers, counselors, and community organizations host a celebration in their community, visit www.bettermakeroom.org.