Five years ago, as we saw news publishers shifting towards digital formats and trying new ways of doing things in the internet era, we set up the Digital News Innovation (DNI) Fund to promote innovation and quality journalism. The €150 million program ran until 2019 and supported 662 digital news projects across Europe. Today we're releasing a final impact report to show where the funds went and how publishers used them.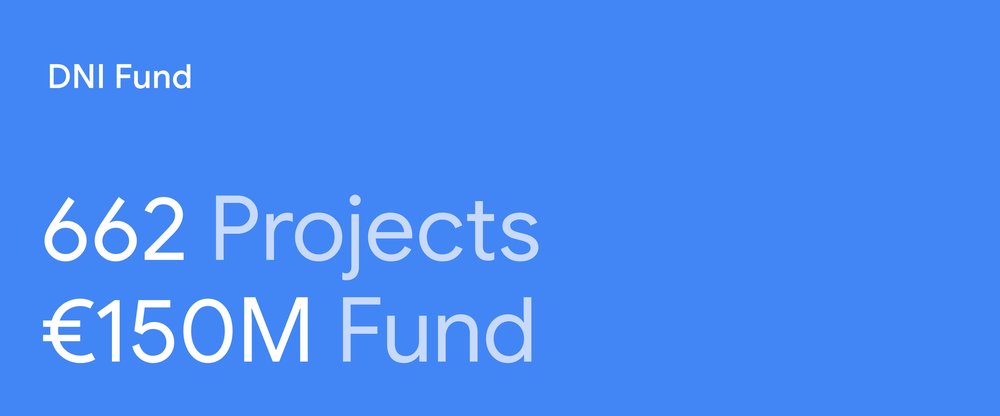 Applicants were able to pitch for projects of up to €1 million, focusing on the most pressing issues identified by the news industry: boosting digital revenue, telling local stories, battling misinformation and exploring new technologies. And because we know that many advances only come after some experimentation, individuals and organizations were also able to apply for smaller prototype projects and utilize funding of up to €50,000. 
We saw a wide variety of approaches from some of the biggest names in the industry as well as relative newcomers. The vast majority of the funds went directly to publishers, with the remaining 6 percent going to overhead costs such as project monitoring, information sharing and reporting. Here are a few of the projects: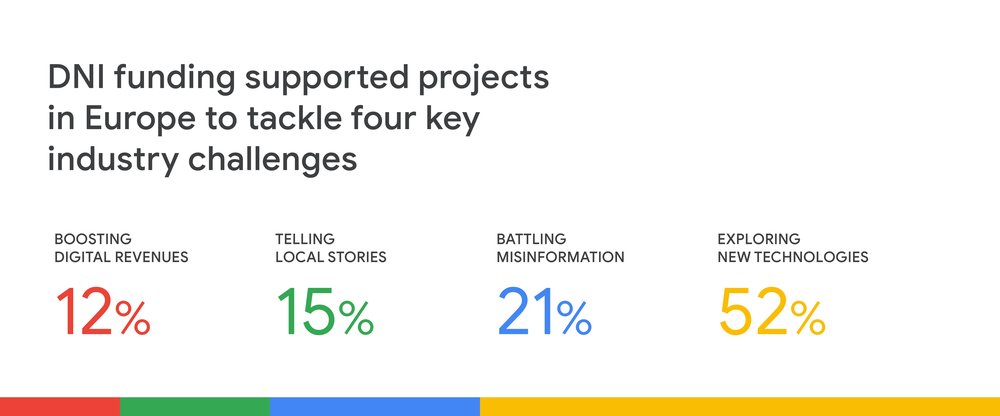 The projects supported by the DNI Fund reflect the diversity of the media landscape in Europe, from small local outlets to large cross-border publishing operations. During many conversations with our partners in the European news industry, we've seen how they used the funds to help foster creativity in their newsrooms, invest in technology tailored to their particular needs and calibrate new sustainable business approaches for journalism.  
The news industry's shift towards digital will take time, and its need for support doesn't end with the DNI Fund. That's why we launched the
Google News Initiative
(GNI) two years ago, a $300 million commitment to help journalism thrive. As of today, the GNI has awarded
a total of $54.3 million to European news organizations
. We look forward to seeing the results, and learning more about how we can best support the industry.