When you're having a conversation with someone, you might ask multiple questions in a row on the same topic. Wouldn't it be weird if, in between every question, the person forgot what you were talking about? Well until recently, that's kind of what would happen on Search.
Many Google searches are part of a longer series of queries, but Google didn't always carry over the context from one query to another. Especially if that next search has multiple interpretations, the results might have felt a little off, leading you to spend more time rewriting your search until you found what you were looking for. 
This year, Google Search rolled out new ways to get you to the information you want, using context from your recent activity. Thanks to our newest language understanding capabilities, it's now easier for you to get to a more specific, on-topic search, navigate a topic you're interested in and find additional information relevant to that topic. Let's check out how this improved understanding can help around this time of year.
Understanding what you're looking for
Say you're planning your Thanksgiving and you start your research to get ready. Previously you may have found yourself lost when, after searching for turkey recipes, you started searching "carving" and weren't expecting the results you received, especially if you missed the search suggestion for "carving a turkey."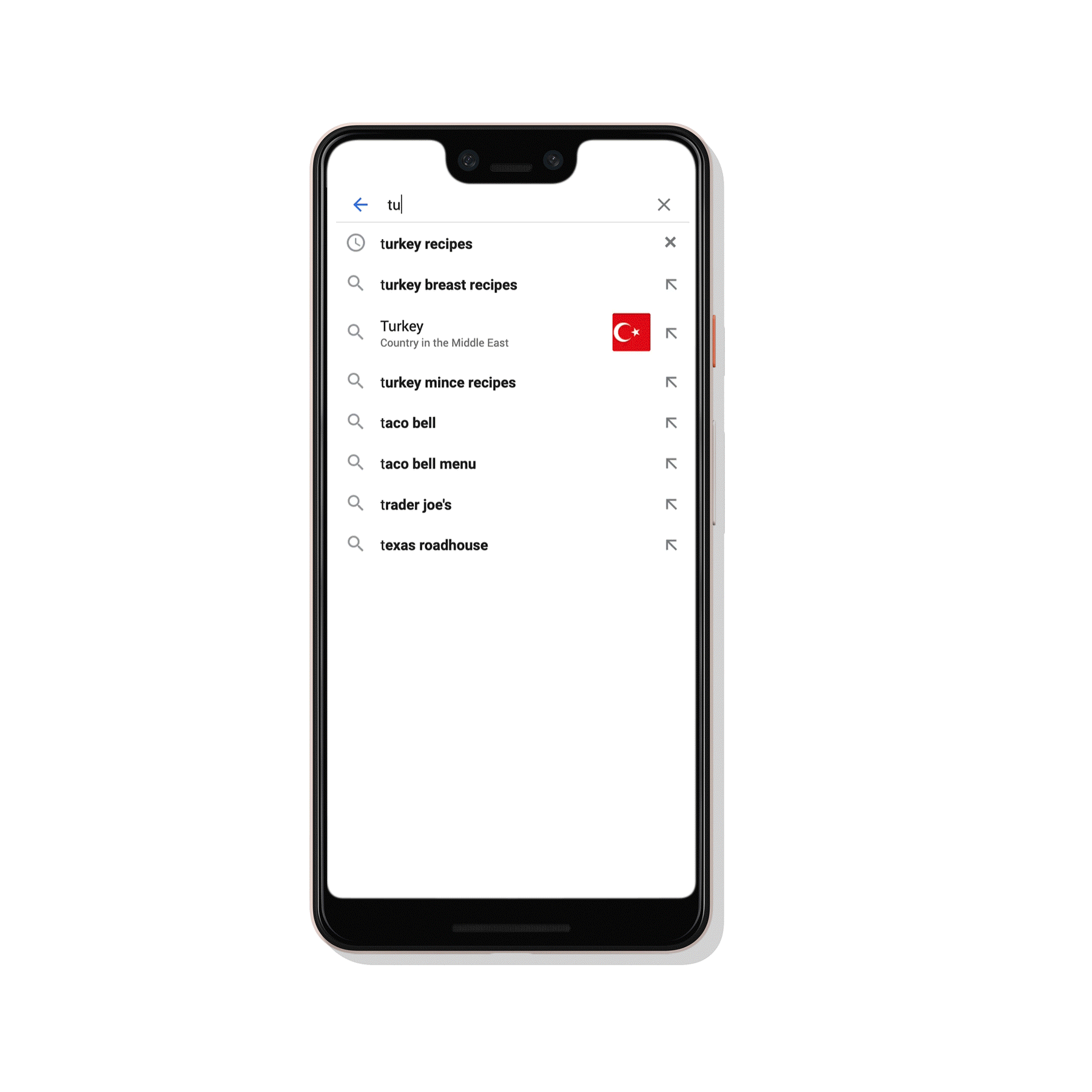 Since "carving" is a search with many meanings, previously Google would use the most common interpretation in ranking results. But with this change, we can determine that you're looking to learn more about preparing and serving a turkey and we'll provide you with a helpful suggestion at the top of your search results page to get you to what you were actually looking for: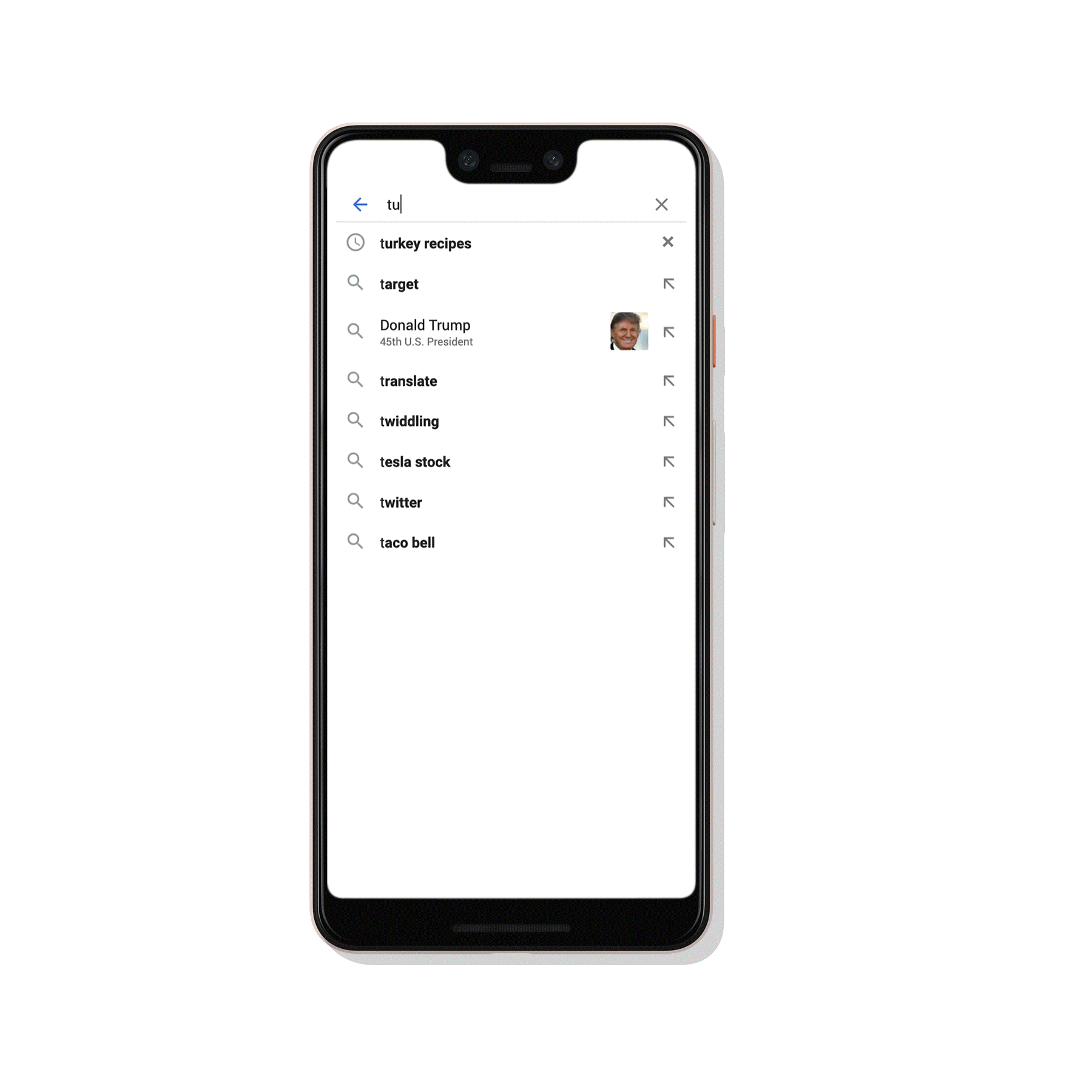 Making your exploration easier
These new language understanding capabilities can also identify when you're exploring a topic and make that exploration easier.
Say you're looking for a movie the whole family can enjoy. As you search through family-friendly holiday flicks like The Polar Express and A Christmas Story, Google may detect that you're exploring related ideas and show a list of similar movies to help you more easily browse for the perfect pick.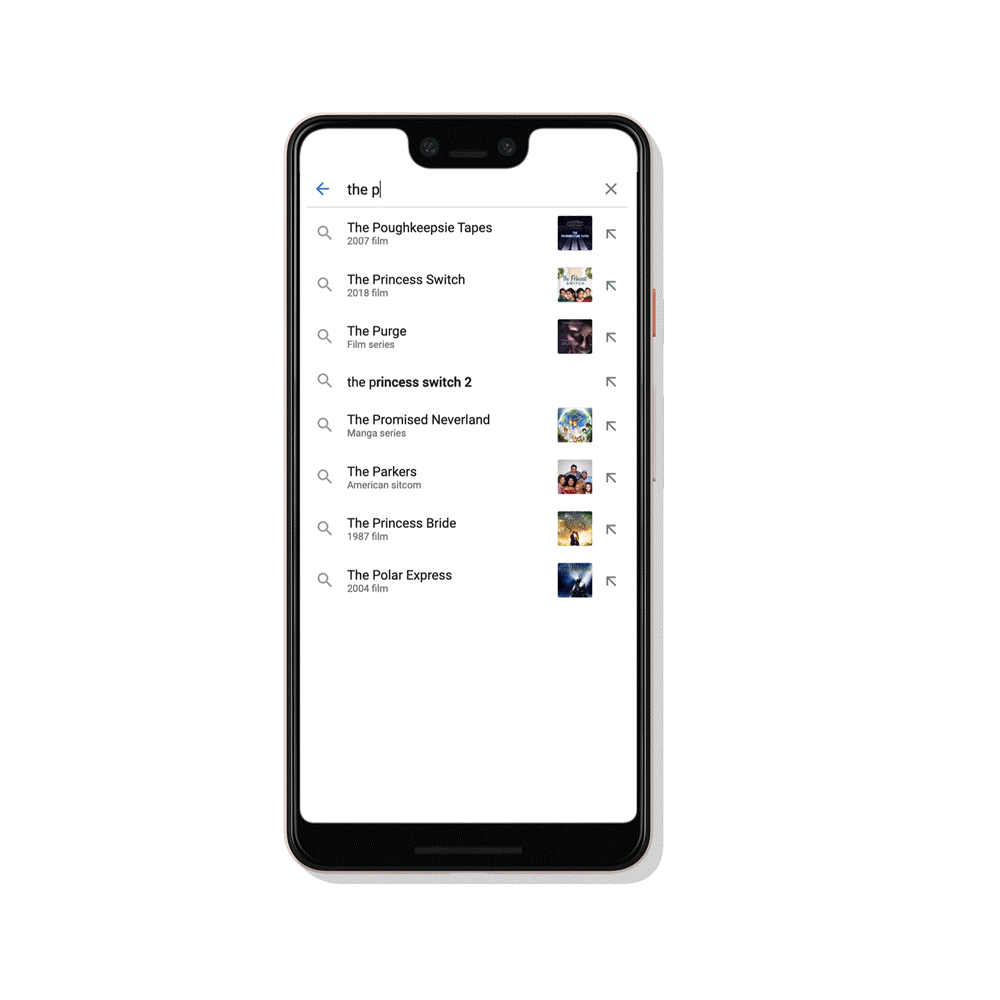 Surfacing more relevant information
This understanding of context also enables Google to surface more relevant follow-up questions to help you take the next step in exploring a topic. 
Prior to introducing these features, if you had searched for "how to make a napkin fan," Google might have helped you discover additional information by showing you similar questions such as "How do you make a cone napkin?" With contextual learning, Google can source even more relevant questions in the "People also ask" section, like "How do you make a turkey out of a cloth napkin?" Now, after searching for turkey recipes, your upgraded search results can help you find more relevant follow-ups faster and up-level your Thanksgiving tablescape.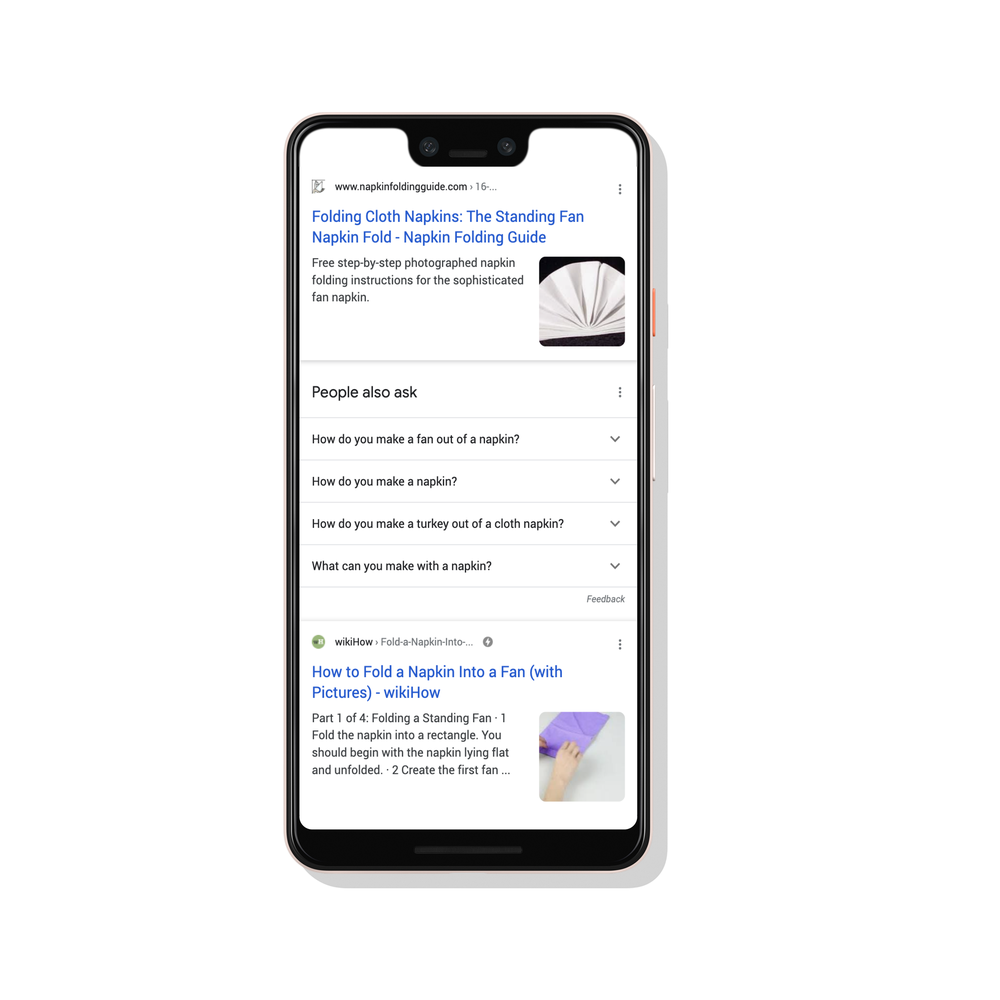 We're always improving our ability to understand your searches, so whether you're planning ahead for your celebration or scrambling to set the table, we hope we can help you get the information you need.