Editor's note: Jacqui Kenny is a New Zealander who now lives in London, U.K. On World Mental Health Day, we asked Jacqui to tell her story about a surprising use of Street View.
For over 20 years I have lived with severe anxiety, and eight years ago I was diagnosed with agoraphobia. Agoraphobia is an anxiety disorder in which you fear and avoid places or situations where you might feel panicked, trapped, helpless or embarrassed. Sometimes walking to my local supermarket can be a challenge, let alone traveling far from home.
Almost two years ago, after closing down a decade-old business I had co-founded, I lost confidence in myself, and my agoraphobia worsened. I wasn't ready to face the world, but I knew I needed a creative outlet to help keep the negative thoughts away.
I found a surprising and unique refuge in the creative possibilities of Google Street View. As I clicked through Google Maps, I left my London home and navigated the streets of faraway countries like Mongolia, Senegal, and Chile. I encountered remote towns and dusty landscapes, vibrant architectural gems, and anonymous people, all frozen in time. The more I traveled, the more I found scenes that appeared to be plucked from a strange and expansive parallel universe. What began as a hobby quickly became a pursuit of the hidden, magical realms of Street View.
I began to take thousands of screenshots of these dreamlike scenarios; to date I've taken 27,000 screenshots. I realized that the billions of photographs that Google captured for functional purposes were ripe for creativity. And when framed and angled with care, they could be as beautiful and emotional as traditional photography. I had found a way to experience places across the world that I had long yearned to explore but would find hard to travel to in real life.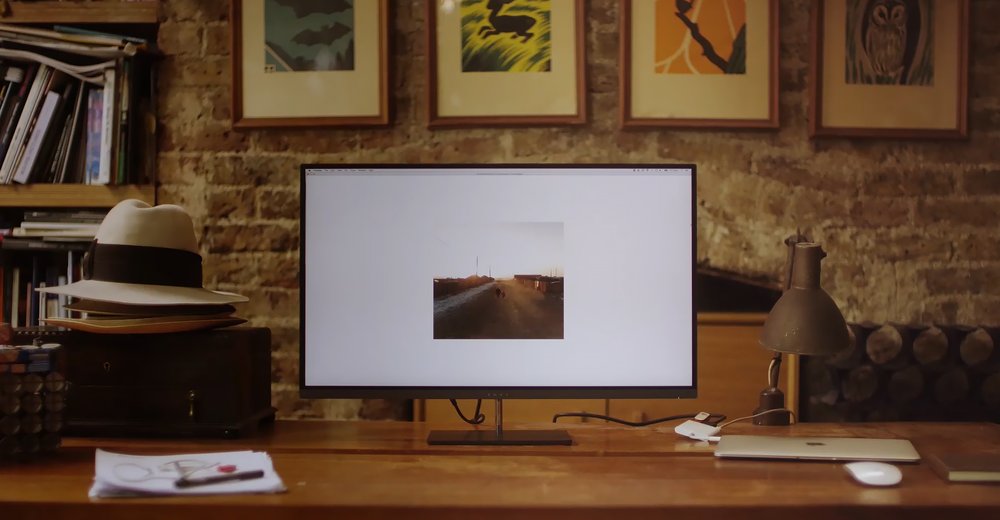 I started to upload my images to Instagram, where I found a supportive community of both creatives and people that share similar struggles with mental health and anxiety disorders. I receive messages daily from people that want to share their own stories with me.
The community I had built around my photos helped embolden me to go outside my comfort zone. When I was offered the opportunity to have a solo exhibition in Nolita, New York, I got on a plane for the first time in many years years. I was offered the opportunity to have a solo exhibition in New York, NY. The Agoraphobic Traveller exhibition showcases a series of my favorite images, as well as a series of 360 experiences that help explain my process. On opening night, hundreds of people turned up to show their support, many from my Instagram community. It was a night I'll never forget.
World Mental Health Day, October 10, is a time to raise awareness of mental health issues around the world. By telling my story and sharing my own experiences, I want to help de-stigmatize and normalize the conversation around mental health. I hope my journey will encourage others not only to open up and talk about their mental health struggles but also to look for creative ways to get through the tough moments.
If you want to say hi or see more of my work, you can find me on 
Instagram
.