Every February, search interest peaks for one of our favorite events. A round of appaws if you guessed correctly: It's the national Puppy Bowl. We wanted to relive Sunday's excitement by fetching some of the most pup-ular search trends. It's the leash we could do. 
For starters, fans had to choose a team to cheer for — were you Team Ruff, or Team Fluff? The two were neck and neck (er, scruff and scruff?). Team Ruff ended up taking home the win on the field, but Team Fluff had higher search interest.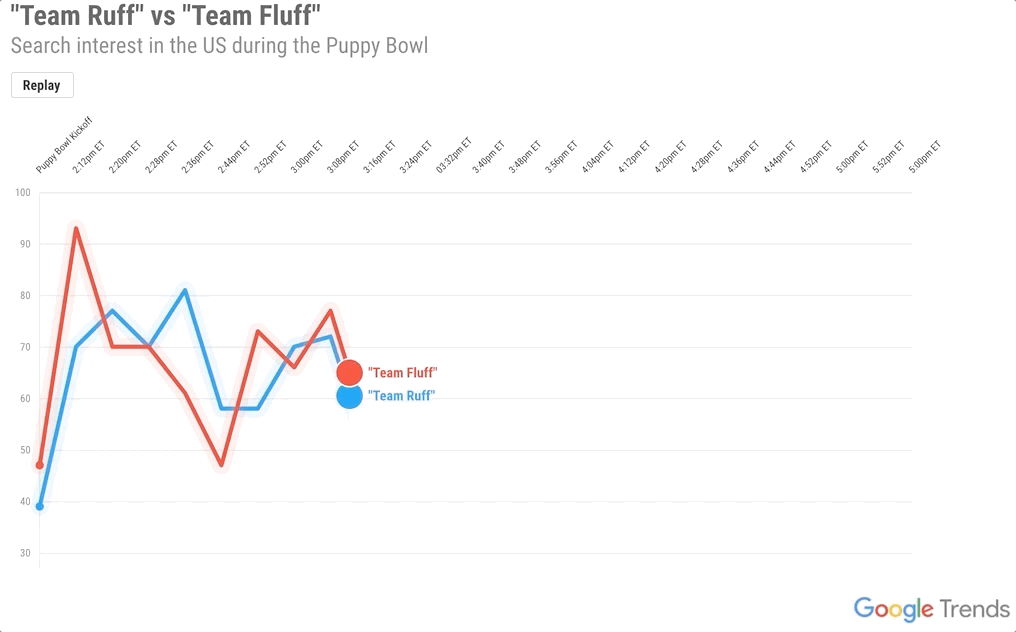 Some U.S. fans became attached over the course of the game, too. "How to adopt a puppy from the Puppy Bowl 2021" quadrupled in search interest over the past day, and "puppy bowl adoption" spiked more than 1,250% over the same time period. Don't worry, Puppy Bowl players aren't getting all the attention: Search interest in "adoption" more than doubled during the first hour of the event. 
As far as standout performances, the dog breed "Small Münsterländer" spiked more than 1,250% yesterday. And one of the participants, Chunky Monkey (not to be confused with the ice cream) stole yards and hearts.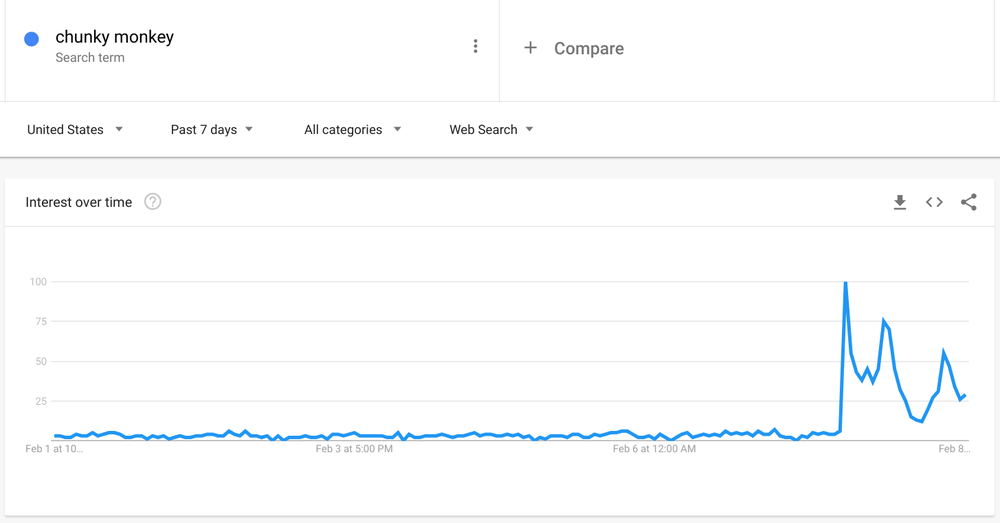 (Fun fact: A related topic of search interest around Chunky Monkey was the Muppet's Fozzie Bear. You can probably see why.) Given all the doggone curiosity, we decided to take a look at the most-searched dog breeds this year.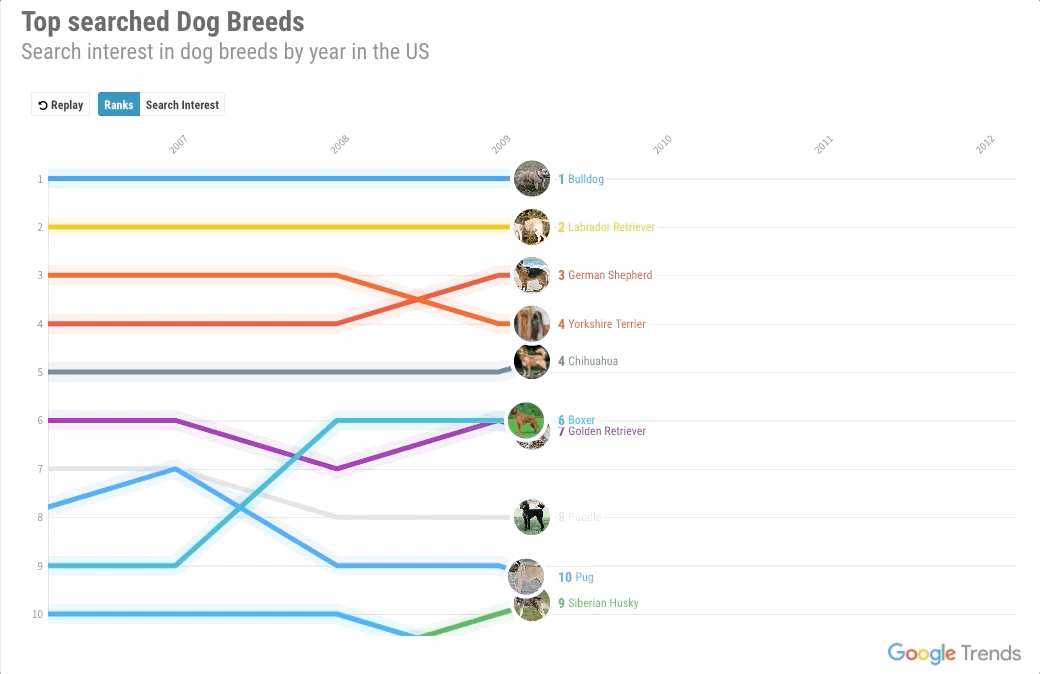 And here's how search interest in the top three compares regionally: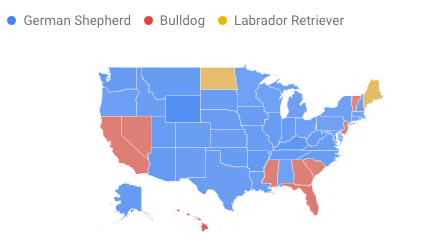 While the German Shepherd came out on top, we can't help but root for pups everywhere — on every day of the year, and especially during Puppy Bowl.