When people find out that I work on Street View, the first thing they ask is, "How can I drive the Street View car?" Sadly, we don't loan out those iconic vehicles, but what if any car could become a Street View car? Better yet, what if anyone could contribute to Street View, using only their phone?
With our updated Street View app on Android, it's now easier than ever to collect your own Street View imagery and put it in the right place on Google Maps. Using our new connected photos tool in the app, you can record a series of connected images as you move down a street or path. 
These images are captured using ARCore, the same augmented reality technology we use to produce experiences like Live View. After you record your images and publish them via the Street View app, we automatically rotate, position and create a series of connected photos. We then place those connected images in the right place on Google Maps, so your new Street View can be found in the exact location where it was taken for others to see and explore.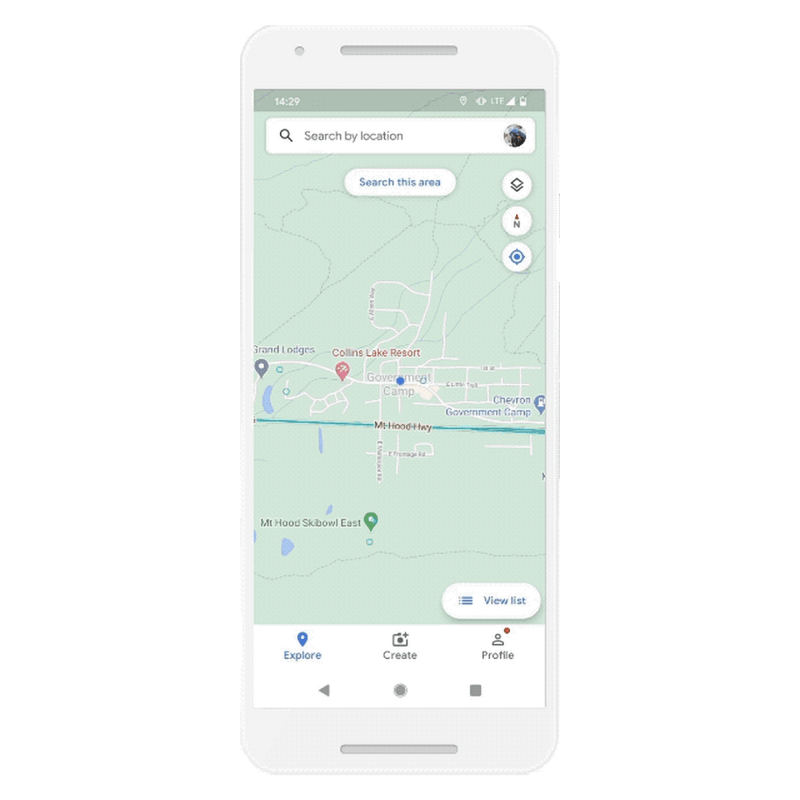 Before this feature, you would typically need special 360-degree cameras to capture and publish Street View imagery. Some equipment you could even attach to the roof of your car, but at the cost of thousands of dollars; that's out of the realm for many. 
Now that anyone can create their own connected Street View photos, we can bring better maps to more people around the world, capturing places that aren't on Google Maps or that have seen rapid change. All you need is a smartphone—no fancy equipment required.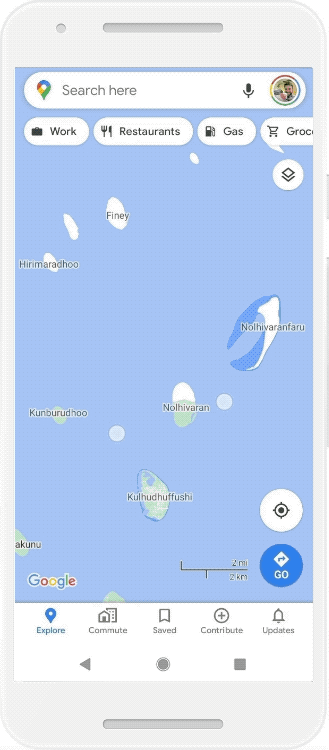 Reflecting more places and communities on Google Maps
While our own Street View trekkers and cars have collected more than 170 billion images from 10 million miles around the planet, there are still many unmapped parts of the world. That's why for years we've been building new ways for people to contribute their own imagery to Google Maps. In fact, we've seen millions of Street View images contributed from people in every country on Earth, from Bermuda and Tonga to Zanzibar andZimbabwe.
Where people contribute connected photos, they will appear in the Street View layer on Google Maps as dotted blue lines—simply drag Pegman around to find them. Where we have existing Google Street View imagery, we'll show that as the primary Street View experience with a solid blue line. While it's still early days for this beta feature, there are already examples of people adding their own connected photos—from Nigeria to Japan and Brazil.
Connected Photos imagery from a contributor in Brazil

In early testing, people contributed connected photos from Brazil ...

... took the Street View app for a scenic drive in Japan

... and created new Street View by walking around town in Nigeria
As with our other imagery, these pictures will help make Google Maps more accurate and up-to-date for everyone. For example, we can use the information in Street View imagery to update Google Maps with details like the names and addresses of businesses that aren't currently on the map and maybe even their publicly posted open hours. We'll also give these connected photos the same privacy controls, including face and license-plate blurring treatment that you see in the regular Street View photos that Google captures. We also make it easy for people to report imagery and other types of contributed content for review. 
Anyone can contribute to Google Maps and Street View
Driving through a town where Street View cars have never been? Your phone is now all you need to tell Google Maps what's there—and let people around the world explore it through your lens. 
The connected photos beta feature is now available for people using the Street View app with an ARCore-compatible Android device in Toronto, Canada, New York, NY and Austin, TX, along with Nigeria, Indonesia and Costa Rica—with more regions on the way soon.