It was six years ago in March that the Syrian civil war began, and since then more than five million people have been forced to leave their homes, their possessions, their families, and their education to seek shelter throughout the Middle East, Europe, and around the world. The scale of the crisis is hard for most of us to fathom, and the experiences of the refugee population can often feel too remote for most of us to understand.

Since 2015, we've tried to do our part to help. Google.org has invested more than $20 million in grants supporting solutions to provide 800,000+ refugees with emergency support and access to vital information and education.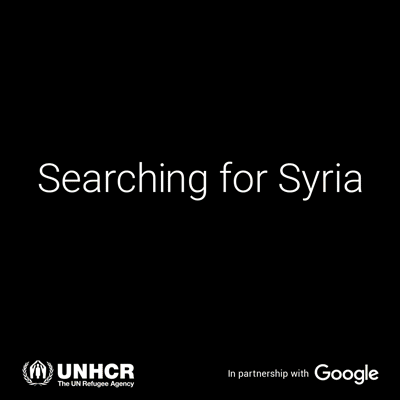 Today we are launching a site called "Searching for Syria," a new way for people learn about Syria and the Syrian refugee crisis by exploring five of the most common search queries that people around the world are asking. Each question allows you to explore some of the detail behind the answer, combining UNHCR data with Google Maps, satellite imagery, videos, photography, and stories from refugees.

Each June the United Nations High Commissioner for Refugees (UNHCR) releases a Global Trends report which contains the latest facts and figures on refugees, asylum-seekers, migrants and other people under the agency's mandate. Late last year, Google and the UNHCR teamed up to combine this report with Search trends, drawing connections between the questions that people are searching for with the UNHCR's detailed data sets. Our goal was to paint a new kind of picture of the Syrian refugee crisis, accessible to greater numbers of people—and in doing so, remind people not only of the scale of the crisis, but also of the human side of it.

We see through Google Search trends that people are certainly trying to understand the scale of the crisis. Among the top trending searches in Germany, France, and the UK last year was "What is happening in Syria?" and simply, "What is a refugee?" People in every corner of the world are turning to Google Search to  find out what's going on and how they might help. In 2016 alone people searched for information about Syria and the Syrian people over tens of millions of times.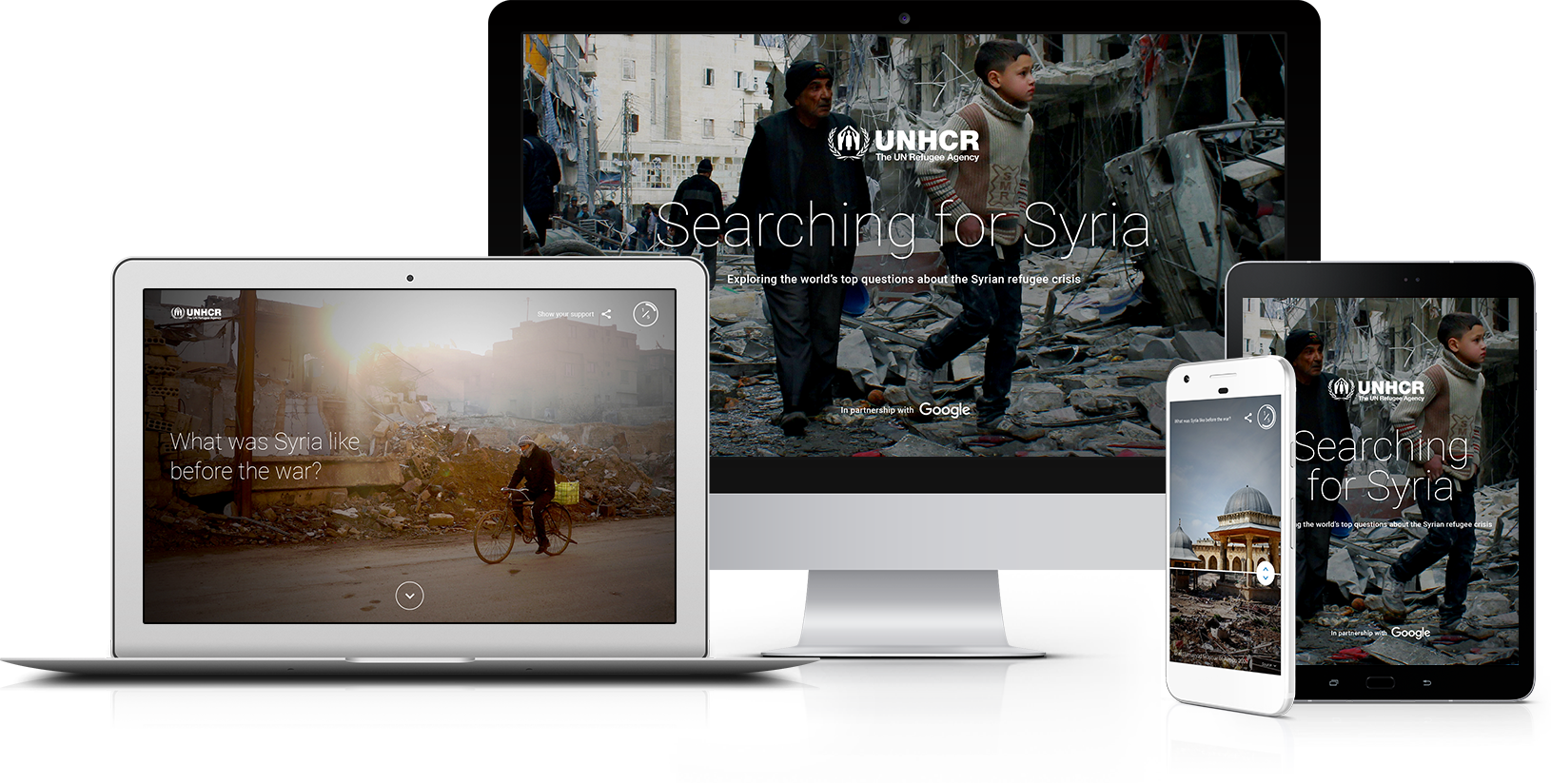 Over the last six years we have seen Search trends from around the world shift from  immediate questions like, "Where are Syrian refugees going?" to the more contemplative, "What was Syria like before the war?" Throughout Searching for Syria, refugee families tell you about their homes six years ago and today—and what they've experienced in traveling to their new, temporary lives.

People search for many reasons—to learn and to research, or sometimes to connect, share, and overcome. Sharing these trends, based on UNHCR's verified data, will ensure that people searching to better understand one of the most terrible events of the last six years will be able to do just that.