Energy ministers from around the globe visited the Bay Area this week for their first meeting following the signing of historic
climate change agreements
in France last year. The focus of the annual gathering for the seventh
Clean Energy Ministerial
, known as CEM7, was to discuss how to achieve the goals set in the Paris climate change deal as well as see some of the innovations coming out of Silicon Valley to tackle the issue head on.
A number of ministers embarked on a fact finding mission that included Google where they came to learn at first hand about our approach and commitment to clean energy and the climate.
Senior Vice President for Technical Infrastructure Urs Hölzle told the group that renewable energy is critical for businesses like ours — from powering our data centers to our products and services.
"Having pioneered some of the first corporate renewable power purchasing back in 2010-2011, we're excited to see that this is becoming business-as-usual for companies everywhere. And at Google we continue to be committed to 100% renewable energy because this makes good business sense and is the right thing to do for the planet and for our users."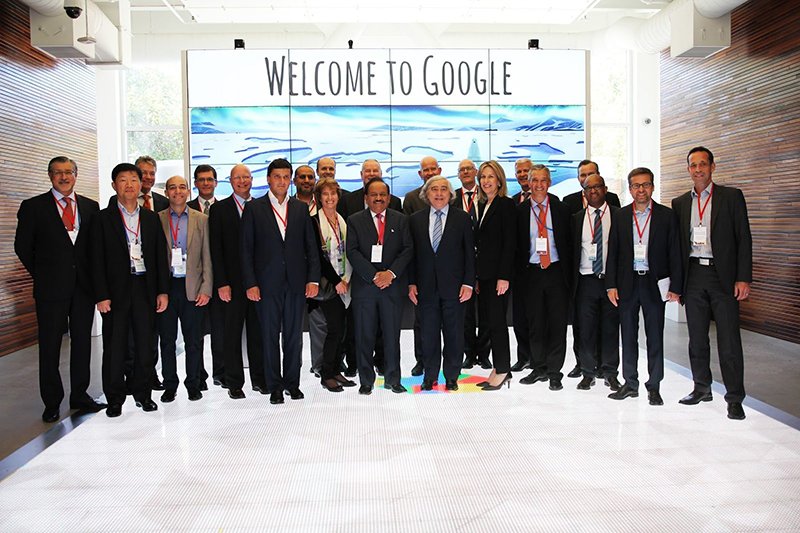 U.S. Energy Secretary Ernest Moniz who led the visit to Google was joined by ministers and officials from countries like the Netherlands, Denmark, Germany, Italy, Chile, India, Indonesia, and South Africa.
The group got the opportunity to see at first hand a number of projects aimed at everything from helping people make smart choices about
solar power
to how we power our
data centers
with renewable energy, and from advancing new approaches to
wind power
to helping consumers
save energy in the home
and the benefits of
self driving cars
.
Self-driving cars could reduce the energy intensity per vehicle through a combination of more efficient vehicle designs, driving behaviors, routing, power usage, and capabilities for vehicles to drive closer to each other, according to 
U.S. Department of Energy, 2014
.
In an effort to build on this week's momentum the CEM launched a campaign that will promote solutions that enable more companies to purchase renewable power. As part of this effort, Google has agreed later this year to host national governments, renewable energy buyers and suppliers, NGOs, and other interested groups as they look for ways to further unlock corporate renewable energy demand in CEM countries.