Yesterday, founders from across Europe took to the stage at our King's Cross office to showcase problem-solving startups at our first-ever London Demo Day. From feedback tools for managers to fertility trackers for women, the diversity of companies and talent demonstrated something we already knew: The European startup scene is thriving and gaining global recognition, with nearly 300 venture-backed businesses going public or getting acquired just last year. But it's often still hard for entrepreneurs to gain visibility and raise funds to support their growing ventures—which is why we brought Google Demo Day to London this year.
For yesterday's event, 10 investment-ready startups were chosen from dozens of startups nominated by our Google for Entrepreneurs network of startup community partners and via our Campus spaces, and 100+ others who applied through an open call. The 10 startups each had four minutes to pitch their product, business and team to a room full of the region's top investors, with hundreds more watching over live stream. Meet our line-up:

After much deliberation, our audience of investors and European tech leaders crowned Connecterra, the machine learning technology for dairy farmers, as the People's Choice. Kenzen won the Judges' Favorite based on the strength of their business model, their team, and their products.
Kenzen endeavors to transform healthcare. We're thrilled to receive the Google Demo Day Judges' Favorite award for our Echo Patch platform.
Heidi Lehmann
Chief Commercial Officer, Kenzen
London's Demo Day builds on our existing support for startups worldwide, beginning with the launch of Google for Entrepreneurs five years ago. In Europe, we support tech founders through our network of partners, our Campus spaces for startups in London, Madrid and Warsaw (our next location set to open in Berlin), accelerator programs like Google Developers Launchpad, and Digital Skills training programs. "London has become one of the world centers for startups; it was the first location for Google Campus. I'm excited by the innovation in the teams Google has uncovered," said judge Saul Klein from LocalGlobe, who was joined on the judging panel by Fred Destin of EX-ACCEL and Aurore Belfrage from EQT Ventures.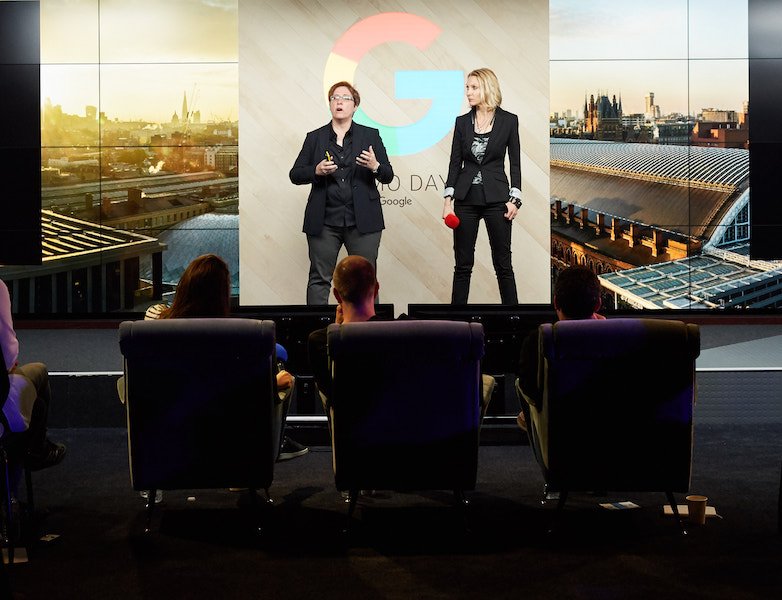 Startups who have pitched at previous Google Demo Days in Silicon Valley have raised more than $121 million to fund the growth of their companies, often based on connections made at the event. We hope to catalyze similar opportunities for this event's featured founders—and many more European entrepreneurs to come.