Last November, with Udacity and Bertelsmann, we announced a new scholarship program for 10,000 EU Android developers to learn new skills. But due to an overwhelming response, we ended up awarding a whopping 13,500 scholarships.Through a Google-certified Udacity course, we embarked on a journey to help these young developers pursue their dreams and make most of what internet has to offer them.
Some of these developers come from families or communities that told them that "tech is not for girls." Some had the courage to quit their jobs at 30 for an internship that brought them closer to their goal of becoming Android developers. Others couldn't imagine themselves embracing a new career path right away but knew developer skills could be important regardless. What united them all was the desire to learn, and to open new doors to opportunities for the future.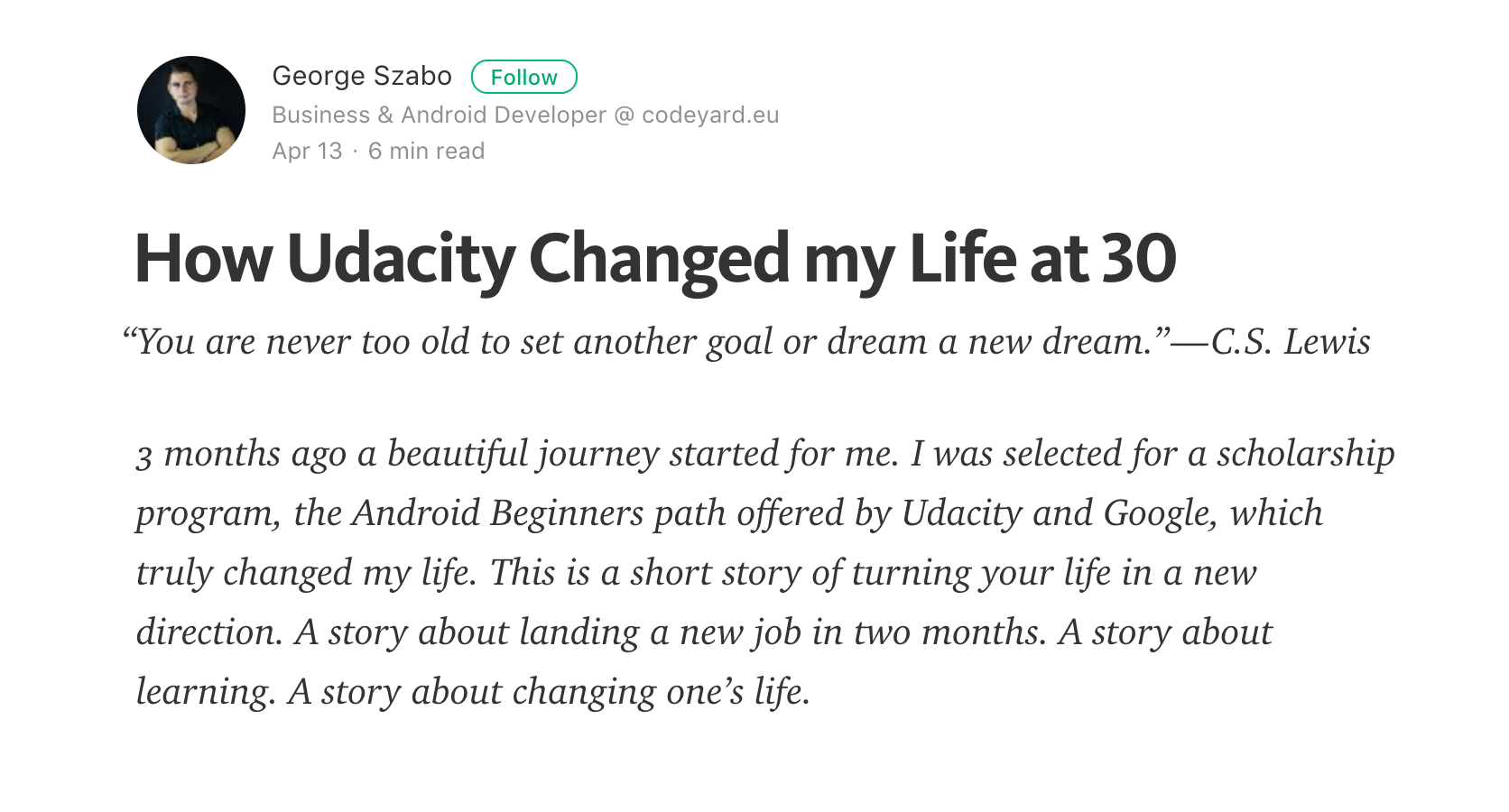 Four lucky young people that benefited from the scholarship program and have shown an amazing level of commitment were selected to attend Google I/O 2017—Amanda from London, U.K., Jacub from Wroclaw, Poland, Stefanie  from Vienna, Austria, and Bart from Warsaw, Poland. And through #MyIOwithUdacity we got to tag along.
We started by getting to know them better—observing their excitement as they packed for California, the surprise on their faces at so many great developers under one tent, and to watch how inspired they were by the I/O presenters and their fellow attendees.
Each day we went along for the ride, watching their photos & videos from the heart of the I/O action.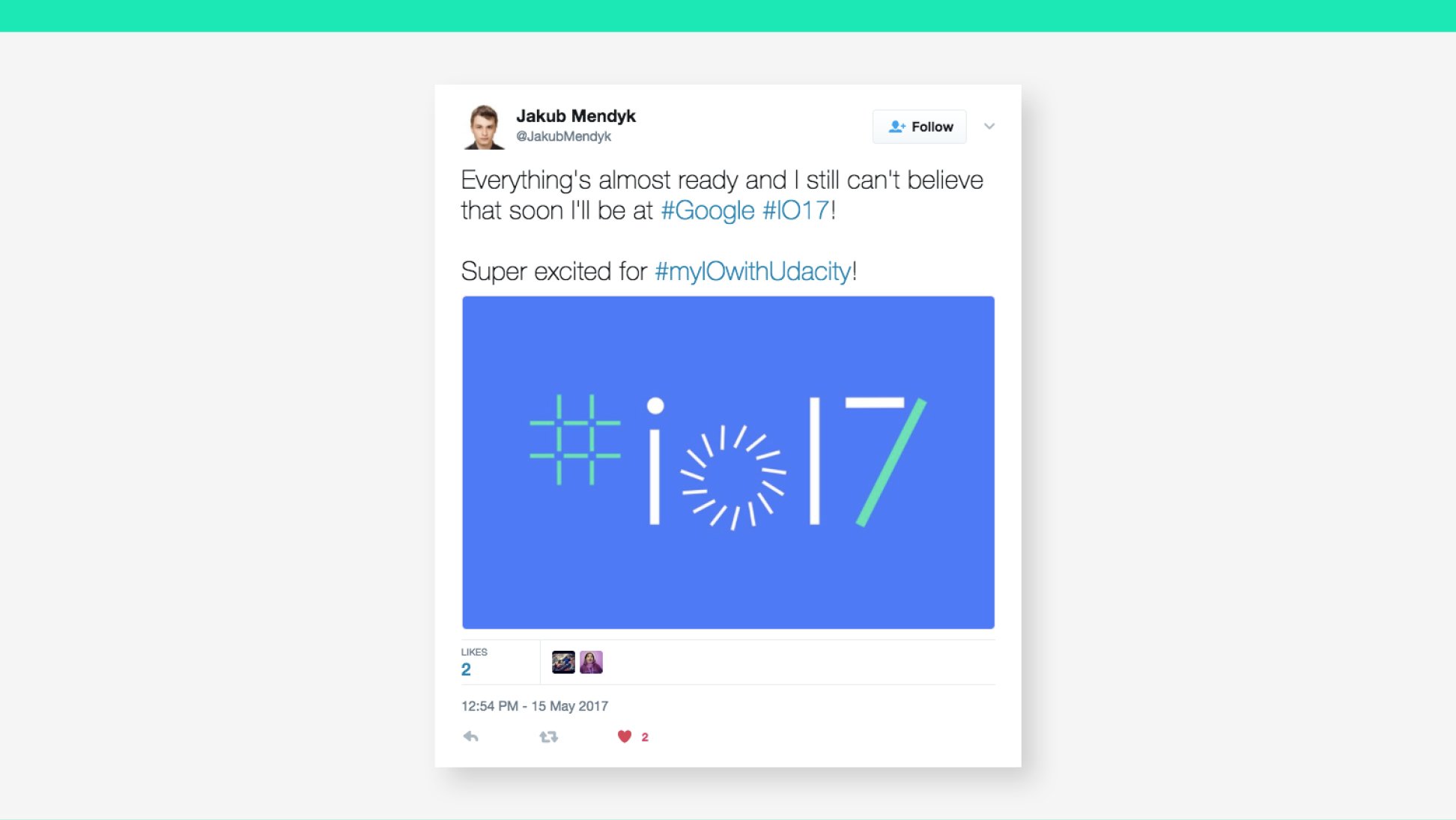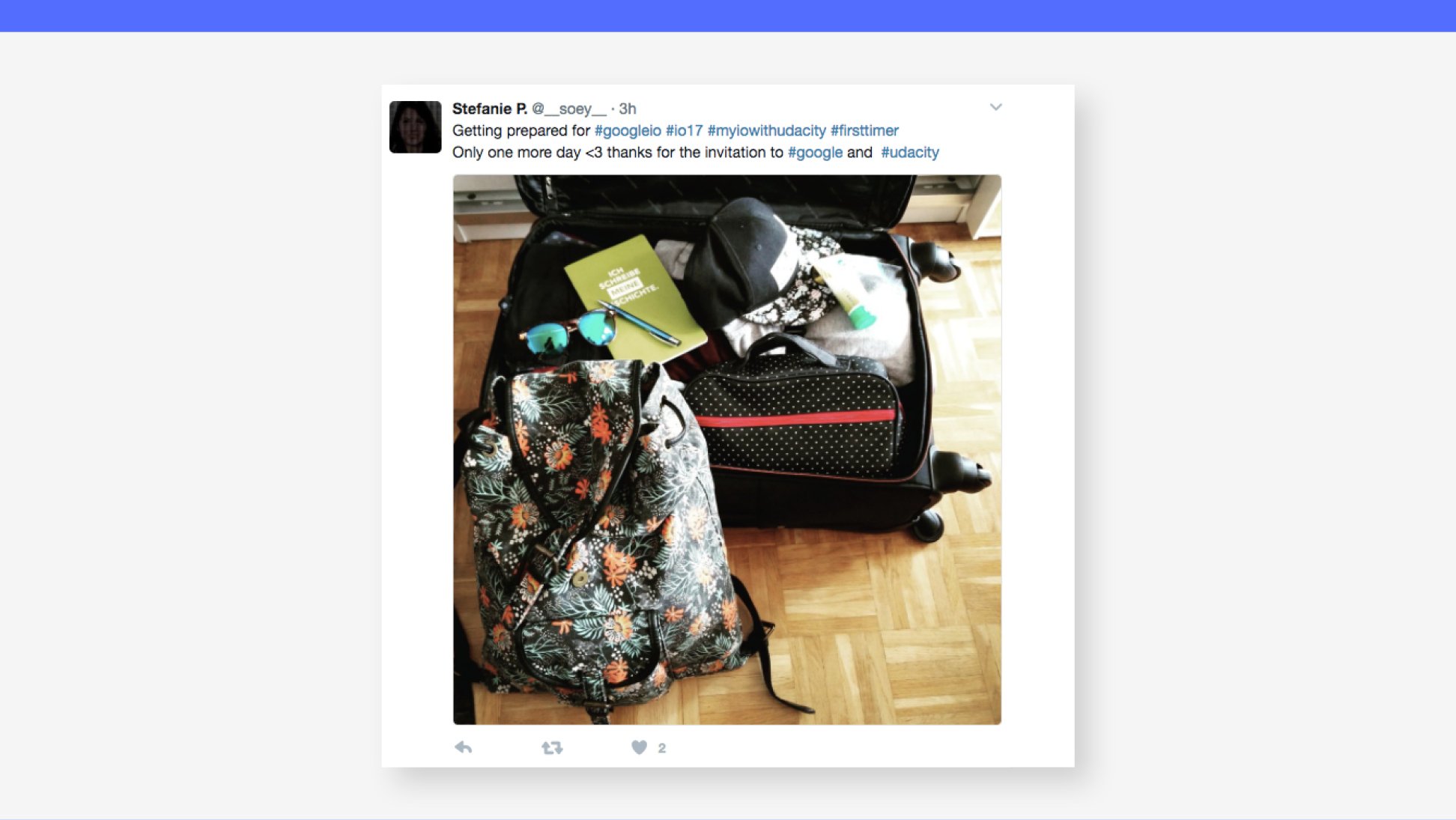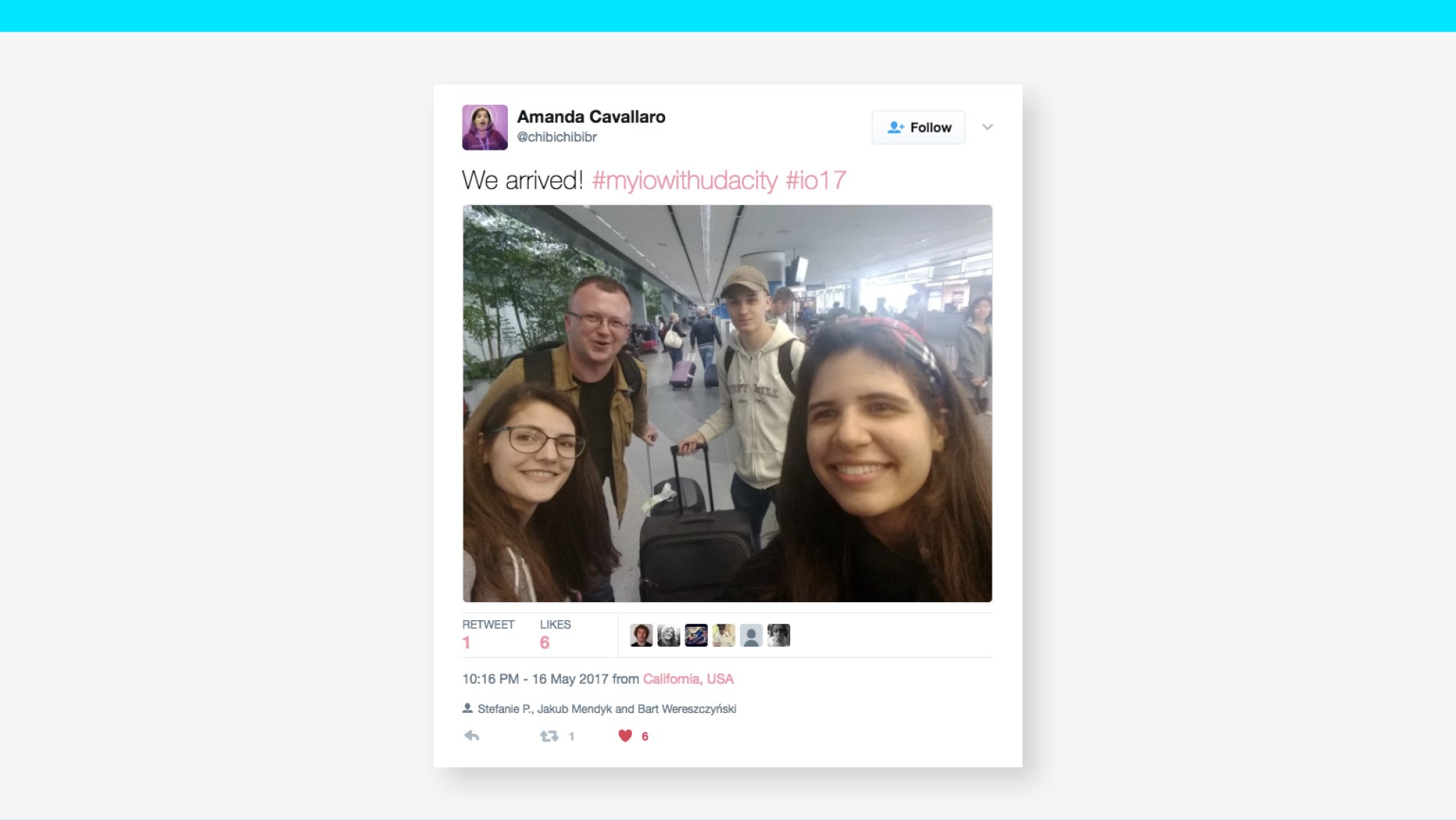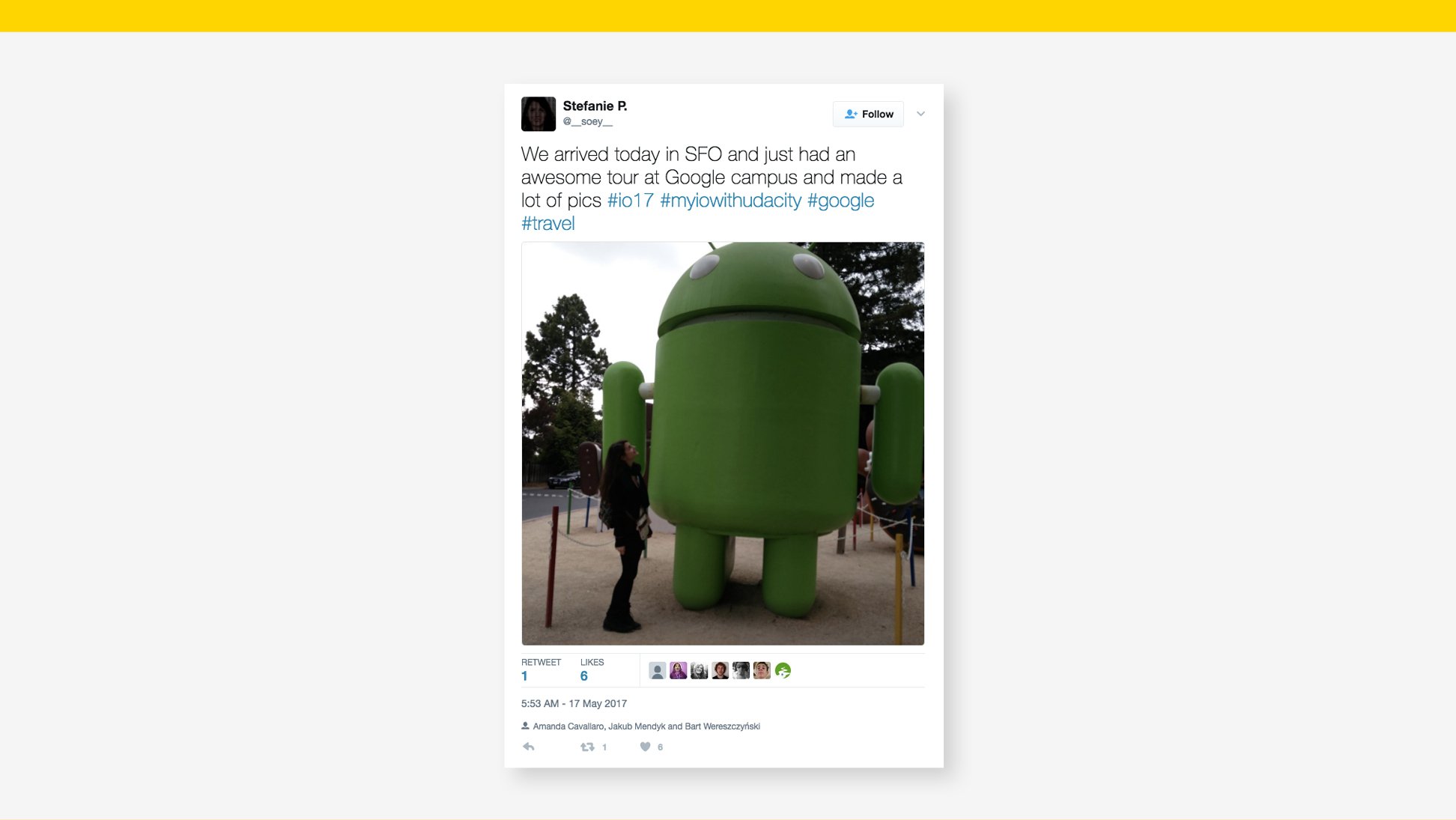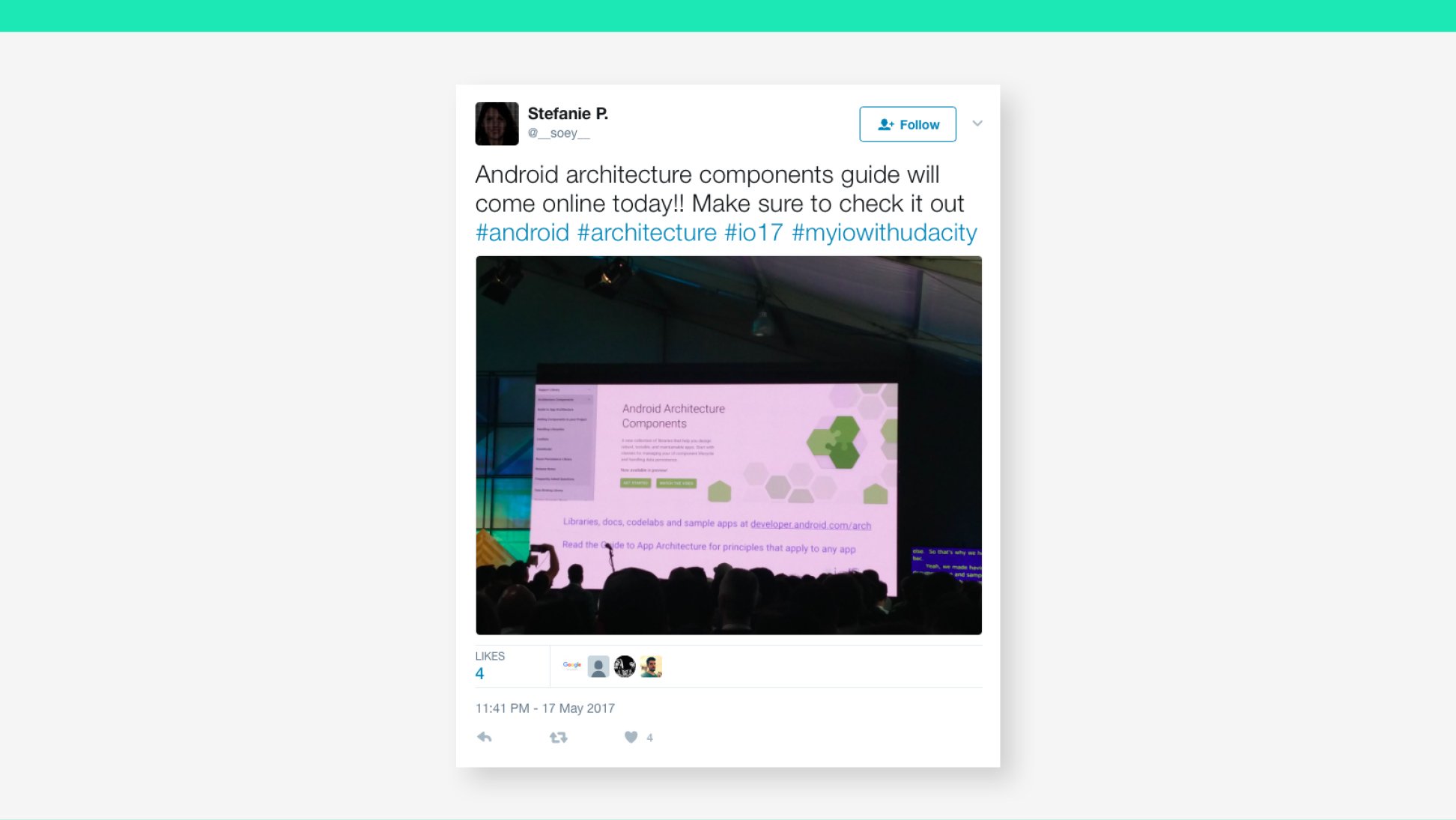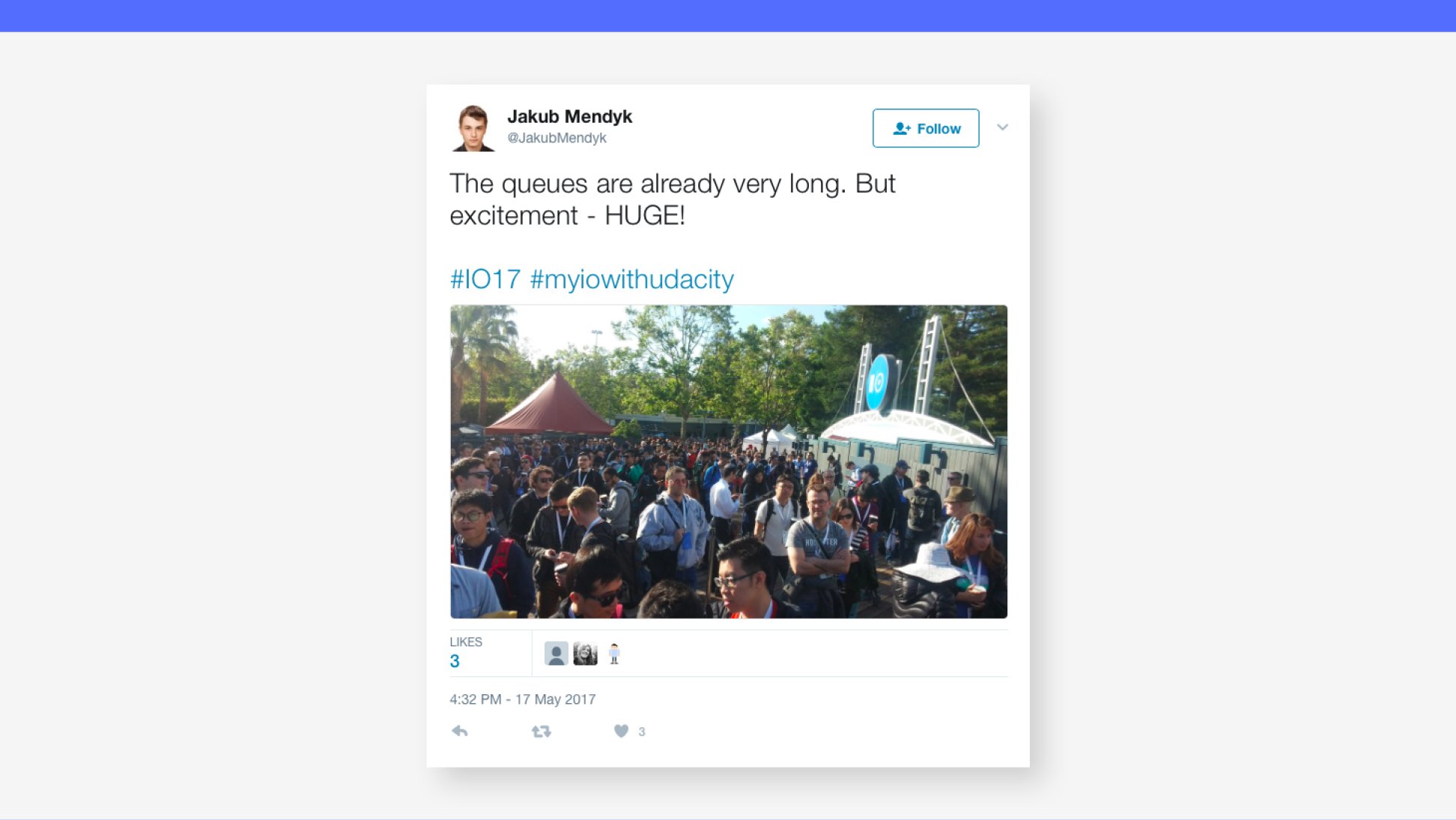 The Google I/O Adventure was just one of many opportunities for the thousands of European scholarship recipients we're so proud of across the region. We're committed to championing these scholars long-term and to opening new doors for the European developer community.