If you've ever tried to describe colors with words, chances are you struggled to find the exact terms to convey what your eyes perceive, and you end up resorting to metaphors. In the dictionary, red is described as resembling the color of blood. Blue gets compared to  a clear sky. Green almost always finds itself aligned with grass and growing foliage. 
But what if you could use other senses to draw parallels between colors and sounds? That's the creative endeavour that Vassily Kandinsky set to pursue in some of his artworks. Thanks to his gift of synesthesia, an ability for multi-sensory perception, he was able to explore the relationship between sounds, colors and shapes, and to translate music to paintings. 
The Centre Pompidou and Google Arts & Culture have partnered to pay tribute to the artist, who is considered an initiator of the abstract art movement. "Sounds like Kandinsky" brings together his most emblematic artworks, opens up some rare personal archives, and introduces a Machine Learning experiment that lets everyone "Play a Kandinsky". 
Though many people will be able to recognize some of Kandinsky's most famous artworks, the man behind the canvas is less known. We have digitized 3,700  artworks, personal photographs, and documents with Google Arts & Culture's tabletop scanner - such as
childhood memories
, pictures of holidays with
Paul Klee
, or Kandinksy's
studio in Neuilly
  - contributed by the Kandinsky collection bequeathed by Nina Kandinsky. This allows everyone to enter the universe of the artist's life and work.
Trace the life and work of Kandinsky from his debut in Russia to his time teaching at the Bauhaus school. Discover his studio during his Parisian years and lose yourself in Sky Blue through an in-painting tour which allows you to zoom in on the details of his artwork. 
But to truly understand Kandinsky's legacy and unravel one of the defining mysteries behind his artistic style, it's essential to understand the distinctive creative process that went into his canvases: Synesthesia. This neurological condition - which is also shared by other artists such as Rimbaud, Billie Eilish and Pharrell Williams - allowed him to associate colors with certain sounds and moods. When Kandinsky painted, two senses worked systematically together: hearing and sight. Colors and shapes translated into sounds, harmonies, and vibrations made up lines and patterns.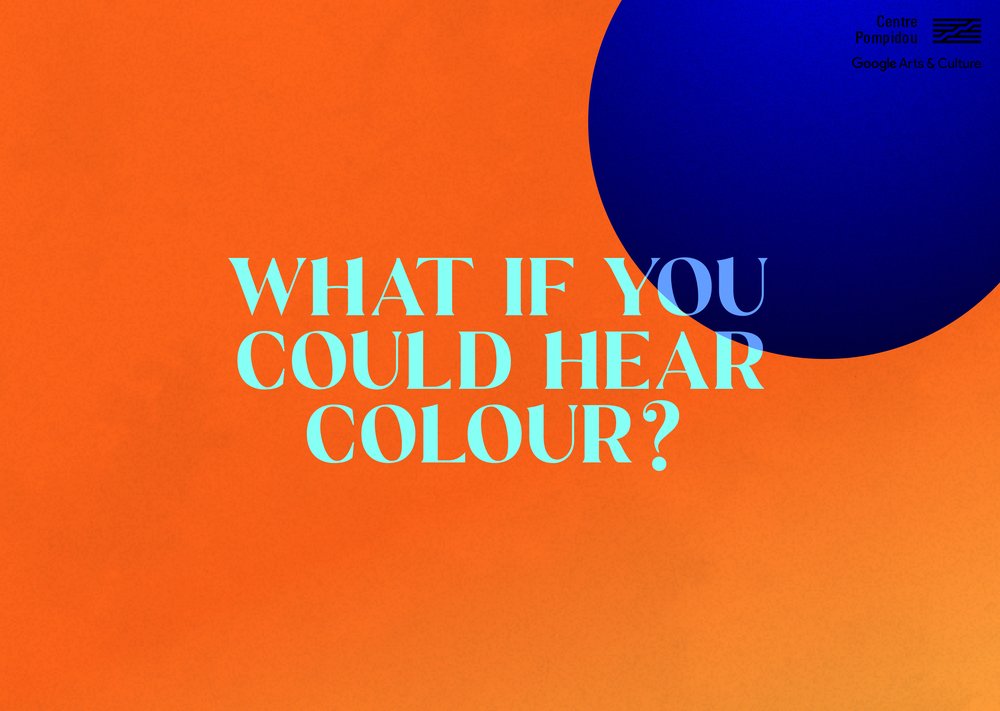 To unlock the "Sound" of a Kandinsky we teamed up with experimental music artists Antoine Bertin and NSDOSto create "Play a Kandinsky,"  an interactive experimentation that for the first time enables everyone to experience what Kandinsky might have heard when he was painting. Together, we analyzed Kandinsky's writings outlining his synesthetic experience and applied machine learning to create a tool that simulates what Kandinsky may have heard when he painted his masterwork  "Yellow Red Blue" in 1925.

By zooming in and clicking on various areas of the painting, you are invited to play the painting, exploring the sounds and emotions associated with colors and shapes. You can even create your own mix and share the result of your creation, as inspired by Kandinsky.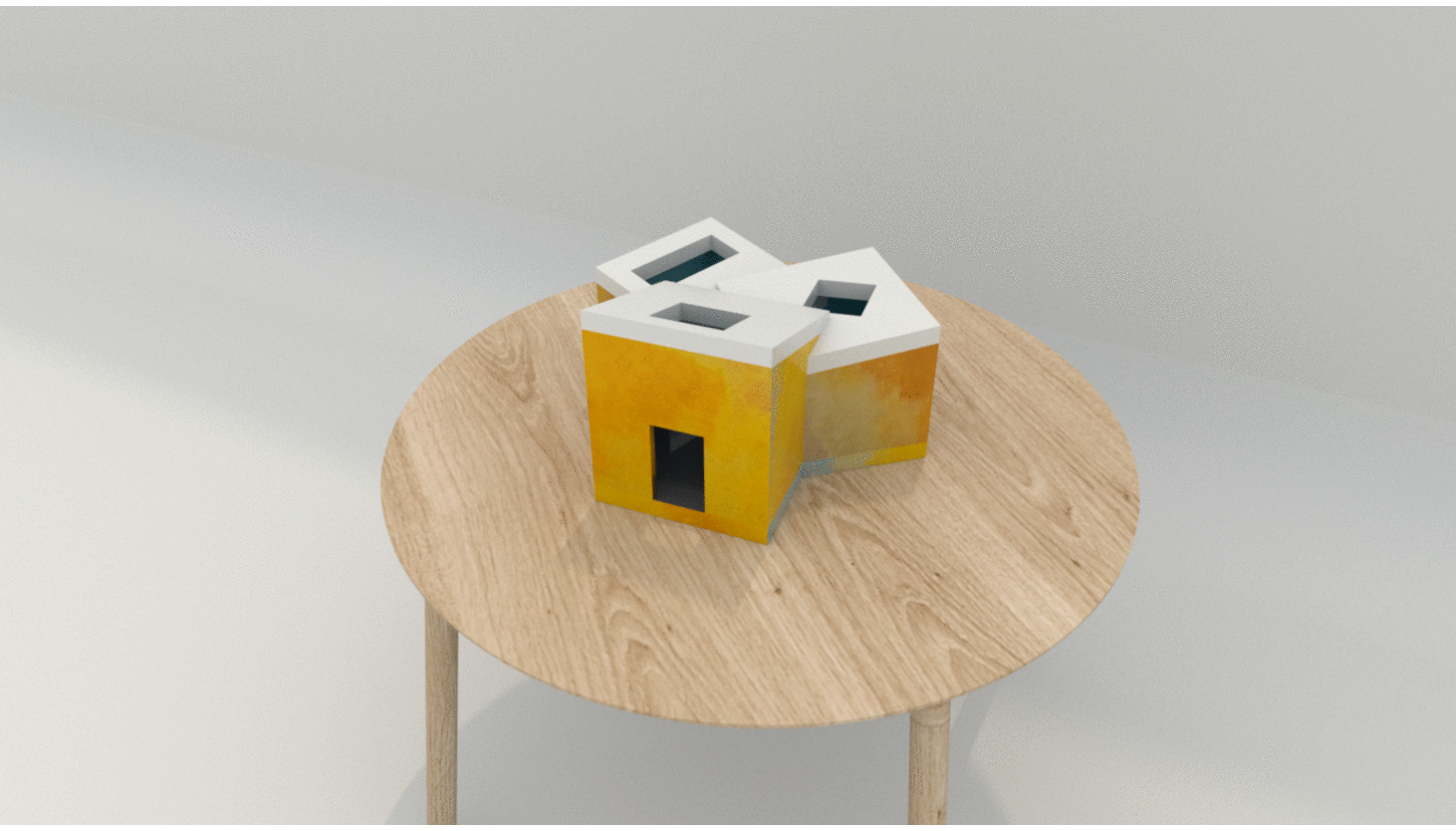 And thanks to Pocket Gallery, you can wander through a bespoke exhibition in augmented reality and get a close look of some of Kandinsky's most renowned artworks. 
While this exploration will never replace the unique experience of seeing these artworks in the museum, it nevertheless enables a true immersion in each of the compositions, certainly virtual, but just as intimate, of the artist who could hear colors.