Five years ago Campus Tel Aviv opened its doors. It's a hub to support Israel's strong and growing startup community, where entrepreneurs from different walks of life and at different stages of their journey can come together to learn, share and connect.  
And connect they have. Our members have hosted over 3,200 events with more than 250,000 participants, met with distinguished guests including the President and Prime Minister of Israel, and used Campus as a platform to empower their own communities and build ambitious new companies.
Startups like Syte.AI, SaferVPN and Veed.me have come to Campus to learn from Googlers and get help taking their businesses global. Tal Gadot, Omer Kenet and Tomer Mesika of RapidUI joined Tel Aviv's Campus Experts Summit in 2017. They sought help to launch their website builder and, after two weeks of working with Google mentors from the U.S., they decided to change their positioning and shift the focus of their go-to-market strategy, with great success.
We've worked hard over the last five years to support underrepresented entrepreneurs and create a more inclusive startup ecosystem. For example, women make up around 40 percent of participants in our education programs and we heard from many women who were on maternity leave that they would love to fulfill their dream of starting a business. So we created Campus for Moms, where mothers can bring their babies to work. We've expanded this program to our fellow Campuses in London, Sao Paulo, Seoul, Madrid and Warsaw. We've also helped support other community programs through marketing, free space and mentoring, such as She Codes, a women's coding bootcamp, which has grown from 10 members to more than 16,000.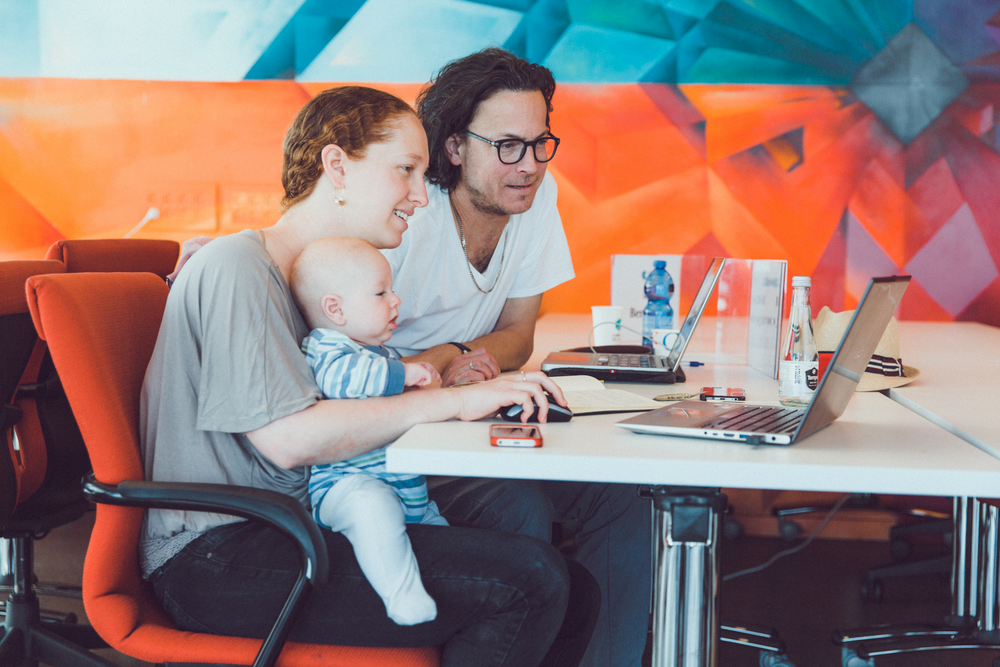 We also created APPlicable, a program that helps startups make their mobile apps more accessible to people with disabilities. We connected more than 50 startups with groups of people with disabilities, who tested the app and provided feedback on the app's accessibility. Through this program, a product lead at Fiverr realized how parts of their app were difficult to navigate using voice-over and incorporated recommendations from a tester. We're looking forward to bringing the APPlicable program and our learnings to our other Campuses around the world in the coming months.

Nearly every day we hear about Israeli entrepreneurs building exciting new technologies that can have a positive impact on the world. We'll continue to support the startup community in Israel; later this year Campus Tel Aviv is moving to a larger location, and we're also bringing on board a Head of Campus to lead our efforts there. I'm also excited to lead a number of new programs, both at our expanded space and globally.
Thanks to everyone who has been a part of our journey so far! Here's to the next five years, and the great stories and successful companies that we'll create together.