It should be easy for everyone to discover and share insights from their data. As of today, Data Studio has a new home page, making finding and creating reports more efficient. Together with recent improvements to chart interactivity and sharing, and the 25+ Data Studio features launched this year, you can go from data to insights to action faster than ever.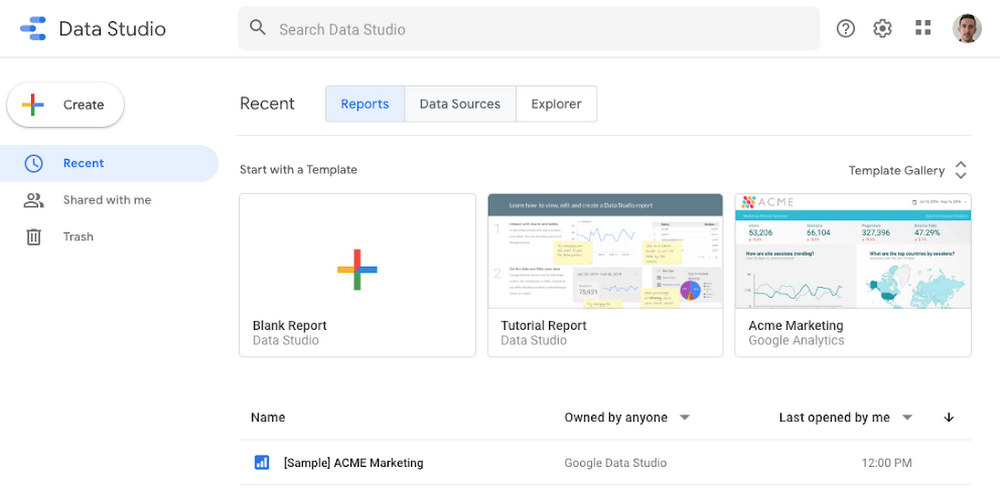 Create in a snap with a streamlined home page
Data Studio's clean new look puts the focus on what's most important, so you can start digging into your data right away. We've heard that you frequently use search to find reports, so we put the search box front and center. You can also create a Report, Data Source, or Explorer in less time with the new Create button. Finally, the new design should be familiar to users of G Suite products like Drive and Gmail, and is in line with our material design principles.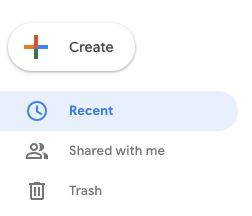 Reveal additional insights with interactive charts
Earlier this year, we introduced the ability to interact with charts to filter other charts on the report page. Since then, we've brought even more interactivity to charts. If a report viewer wants to sort a chart differently, you can now allow them to do so right from the chart, without needing to edit the report. If they want to see a breakdown at a lower level of detail—for example, by city rather than by country—you can now allow them to drill down right within the chart.

Explore your data at the speed of thought with BigQuery BI Engine
We also launched support for BigQuery BI Engine (Beta), a super-fast in-memory engine for interactive visual analysis. Together, Data Studio and BigQuery BI Engine enable you to interact with your data and see results in a fraction of a second.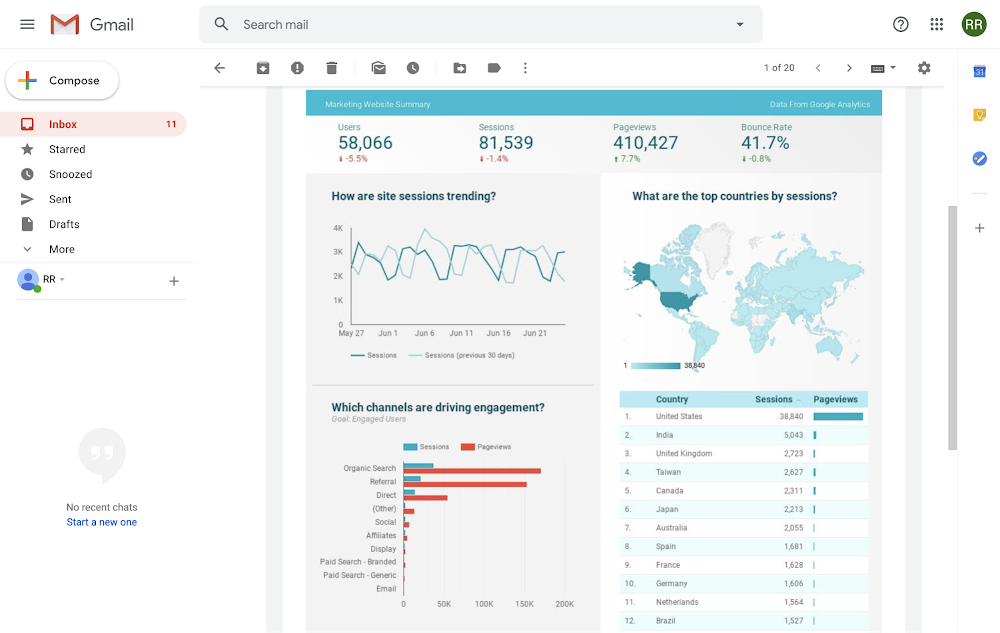 Data Studio's new home page and these new features make it easier than ever to find and create reports, discover insights, and share them with others.