Editor's note: Yesterday we announced four new ways to help teachers engage their classes using Google educational tools. This post dives deeper into one of the those announcements: Cast for Education. If you're at ISTE in Denver, visit us at booth #2511 in the expo hall to come check it out in person.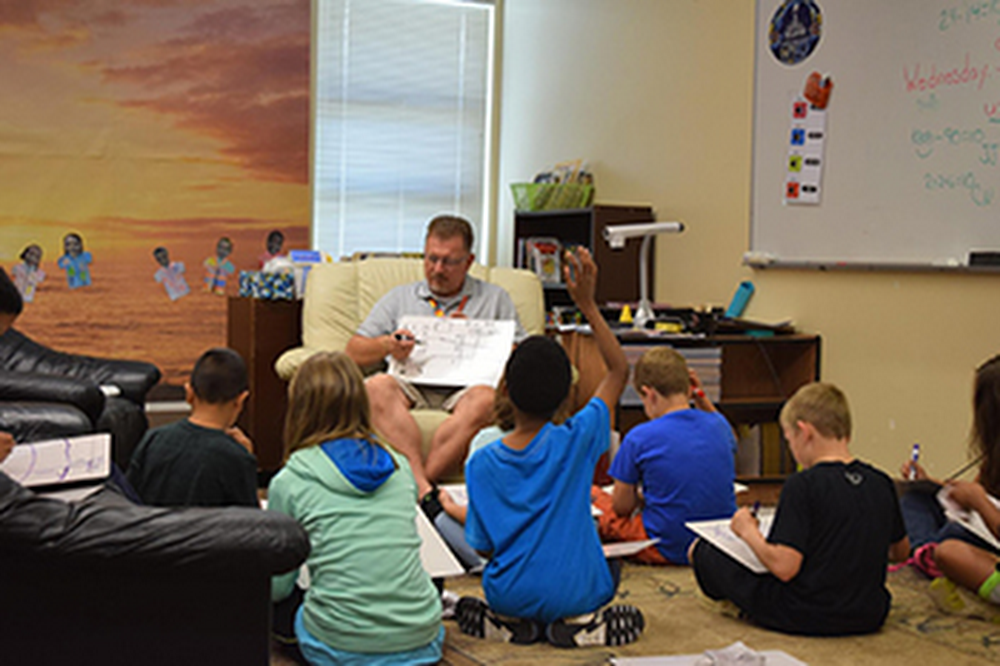 In his 11 years of teaching at Hillcrest Elementary in the Lake Stevens School district in Washington State, Bob Coleman has witnessed how educational technology can help advance collaboration and engagement in the classroom. So when the 4th grade teacher found his students stuck on a common math problem, he gathered the class in front of the classroom projector. Sitting behind his desk — now in front of his students and not among them — Mr. Coleman realized that the biggest screen in the room was only available to the teacher.
In Mr. Coleman's classroom — and for millions of students around the world — both education and technology are expected to be collaborative. But today, the classroom projector is most often out of reach for students. Educators are eager to overcome this barrier, so much so that wireless screen sharing for schools was one of the top features requested by teachers in 2015. 
Teachers, we heard you loud and clear. Yesterday we announced Google Cast for Education, a free Chrome app that allows students and teachers to share their screens wirelessly from anywhere in the classroom. Cast for Education carries video and audio across complex school networks, has built-in controls for teachers, and works seamlessly with Google Classroom. And because the app runs on the teacher's computer that's connected to the projector, it doesn't require new hardware. Teachers run the Cast for Education app, and students share their screens through the Cast feature in Chrome.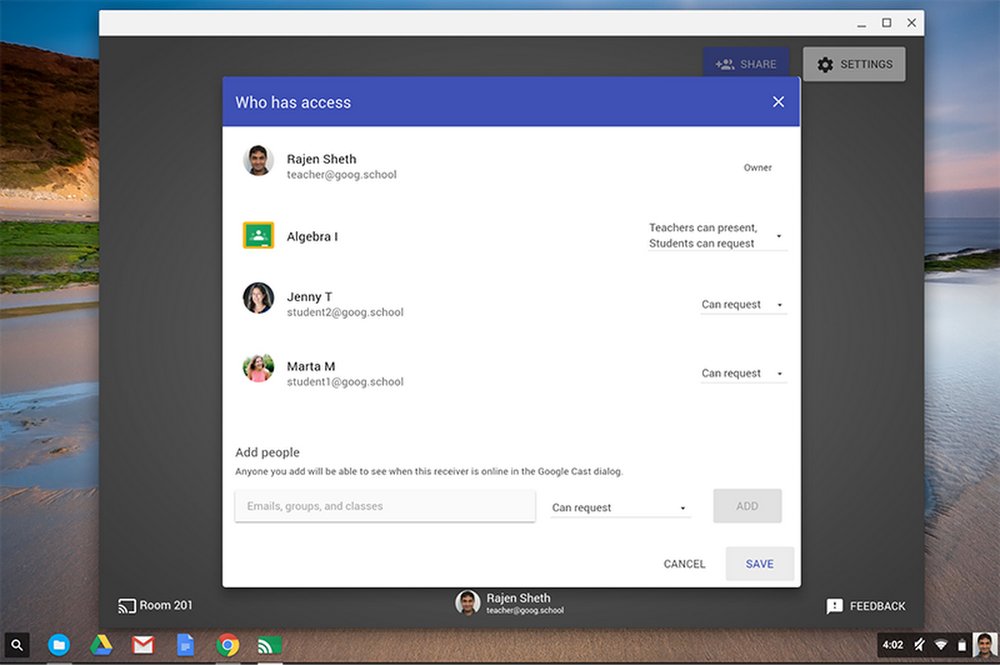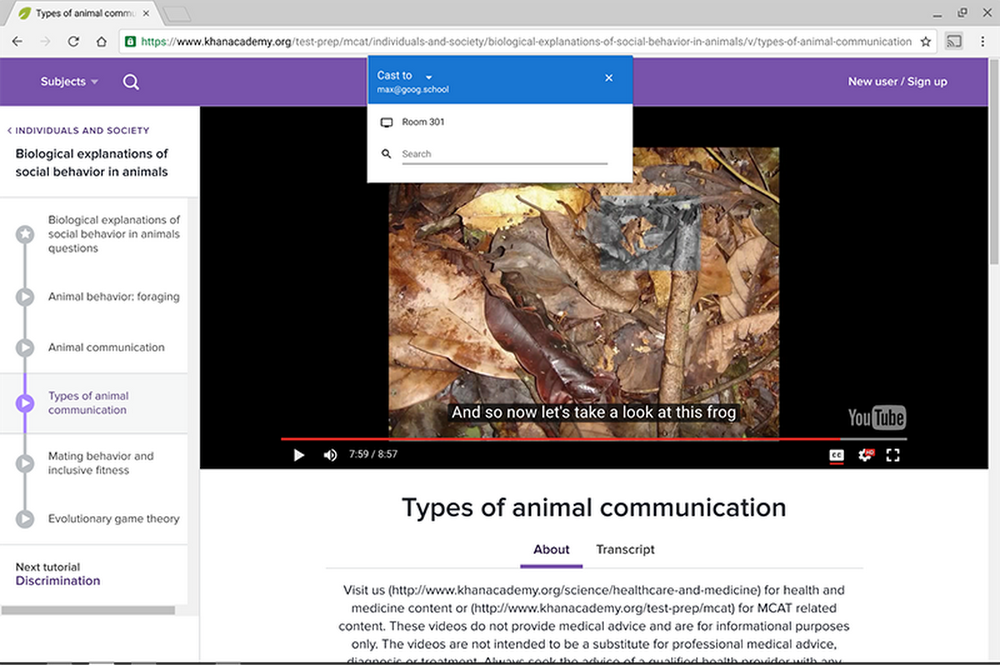 To gather feedback on the product, we had teachers like Mr. Coleman and his colleague Tony Koumaros pilot Cast for Education in their classrooms. Mr. Koumaros knew his students would be excited to share their work with the rest of the class, but he was surprised to discover that they were eager to share even when they didn't know all of the answers. "Casting makes it fun to ask for help," he said. "My students enjoyed working through challenges together."
Erin Turnbach, a 2nd grade teacher who piloted Cast for Education at Tom's River Regional School District in New Jersey, found herself "co-teaching with a 2nd grader" during a lesson on animals. When the class got stuck during research time, Ms. Turnbach was able to work one-on-one with a student while another casted to the rest of the class. "We're always trying to encourage teamwork," Ms Turnbach says. "The end product is stronger when you collaborate and build off each other's ideas. With Cast for Education, everyone engages and the students take ownership of their learning."
"It's hard to imagine not using it now that we have it", Mr. Coleman says. "Sharing student screens was a big need for us, and now Cast for Education is our daily classroom tool."
*Note: Visit
g.co/CastForEDU
to try Cast for Education today in beta, with full availability for Back to School 2016. Chrome management admins can
install the new Cast for Education app for all teachers
, and the
Google Cast extension for their entire domain
.