Today, Data Studio users can access over 300 data sets in just a couple clicks. From Google Ads to BigQuery to your CRM data, you can spend more time finding and sharing insights and less time configuring data sources. With two brand new data connectors you can access even more data through Data Studio to help you analyze your marketing investments and make decisions. You can now access your market research data with our new Google Surveys connector and connect to the next generation of Google Analytics with support for Google Analytics 4 properties. 
Google Surveys give you a quick, cost-effective way to get valuable insights into the minds of your target audience. Gather the insights you need to make smarter, faster business decisions—in a fraction of the time it takes for traditional market research. With the new Data Studio integration, you can quickly visualize your Surveys data alongside your marketing data from sources like Google Ads and Google Analytics.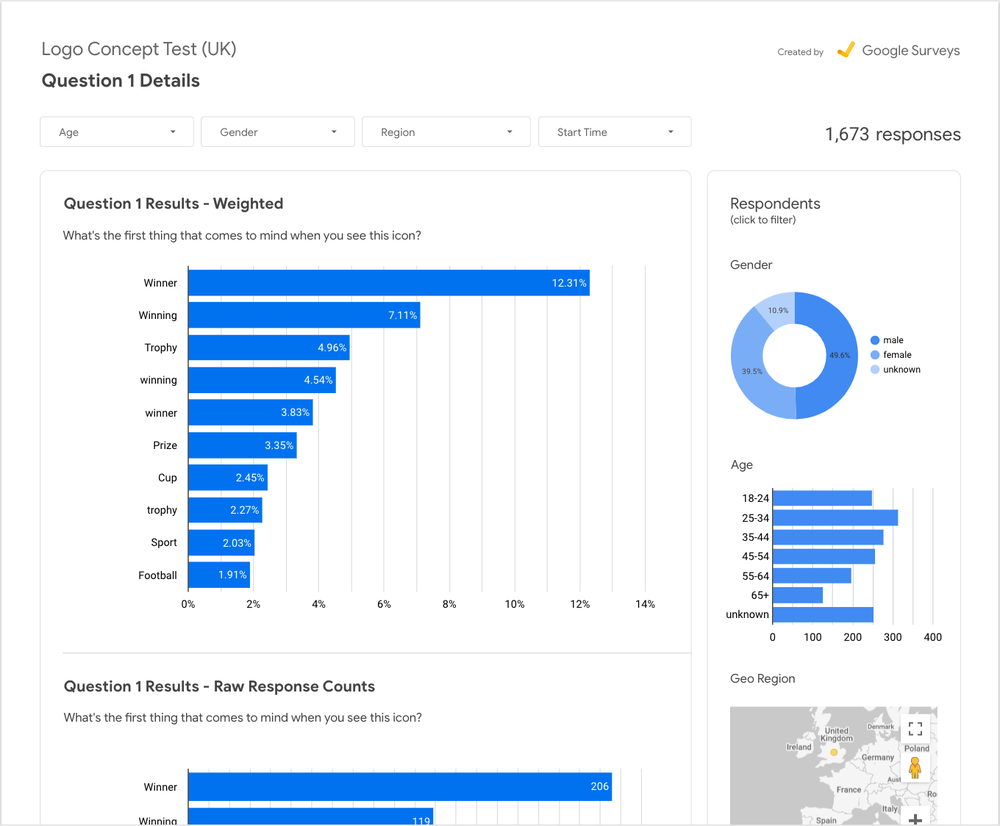 We've made it easy to visualize your Google Surveys data. Simply click "View report in Data Studio" when you're in Google Surveys to see your survey data in a template that you can customize and share in a couple clicks.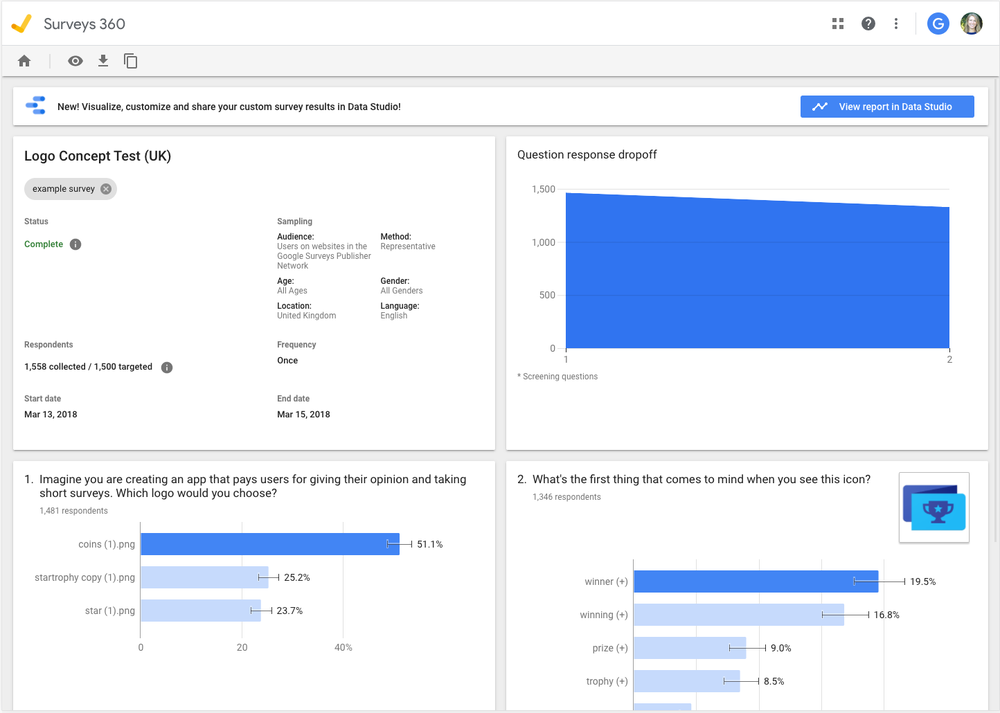 In addition to expanding access to Google Surveys, we're also excited to announce support for Google Analytics 4 properties. You can now connect to your Google Analytics 4 properties in Data Studio along with your Universal Analytics properties.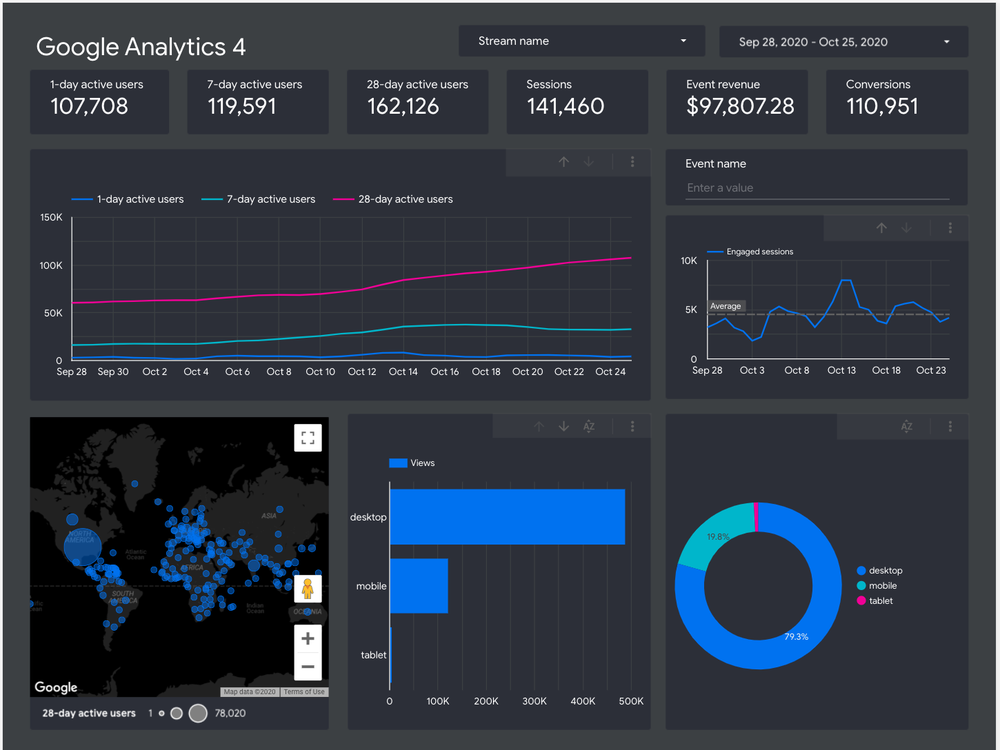 Accessing the data you need to make better decisions is only the first step. Finding insights from the data and determining the best way to communicate the insights to stakeholders can be challenging and time consuming. We're making it easier to get started with new marketing templates across common data sets like Google Ads, Search Ads 360 and more. You can find over 30 solutions to help you get started in the Data Studio gallery.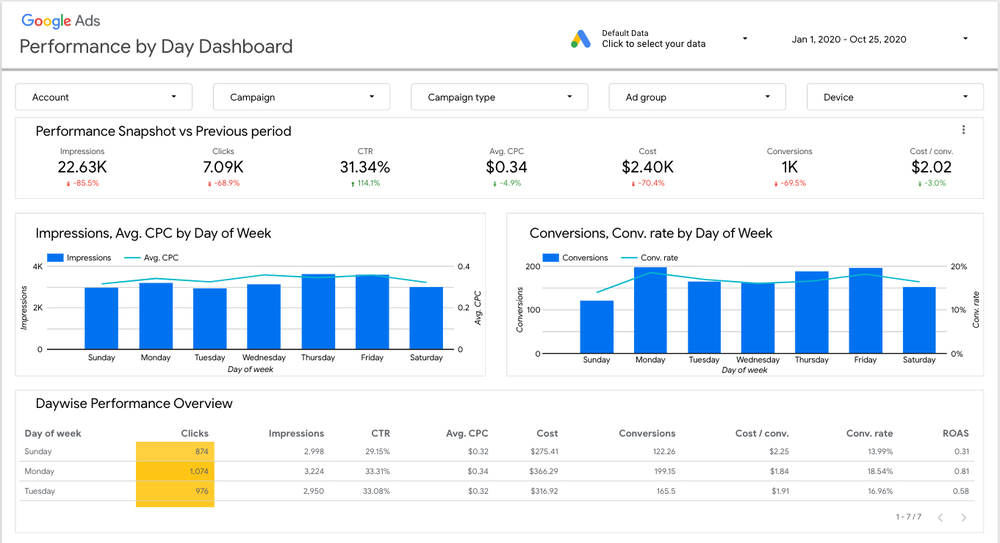 We are excited to hear how these new data connections and template solutions help you find insights and make decisions. Drop us a line in our community forum to let us know what's working well and what you're excited for next.