My partners and I started DeafTawk, a mobile application that provides online sign language interpretation at an affordable cost, to eradicate hurdles in communication for the deaf community. I was born blind, like my co-founder AQ, while our other-co-founder, Wamiq, is hearing impaired. Growing up in Pakistan, each of us was well aware that there are too many barriers for people with disabilities to be successful. 
Our tagline for DeafTawk is "Bridge the Gap." We thought, wouldn't it be incredible if we could connect deaf people all over the world with quick and easy sign language interpretation, from their phones? We started in 2018 with two interpreters and no customers. Today, we have more than 1,100 interpreters and we've helped nearly 18,000 people in Singapore and Pakistan. But we wanted to do more. As we looked to the next stage for DeafTawk, we knew that we still had our own gaps that we wanted to bridge.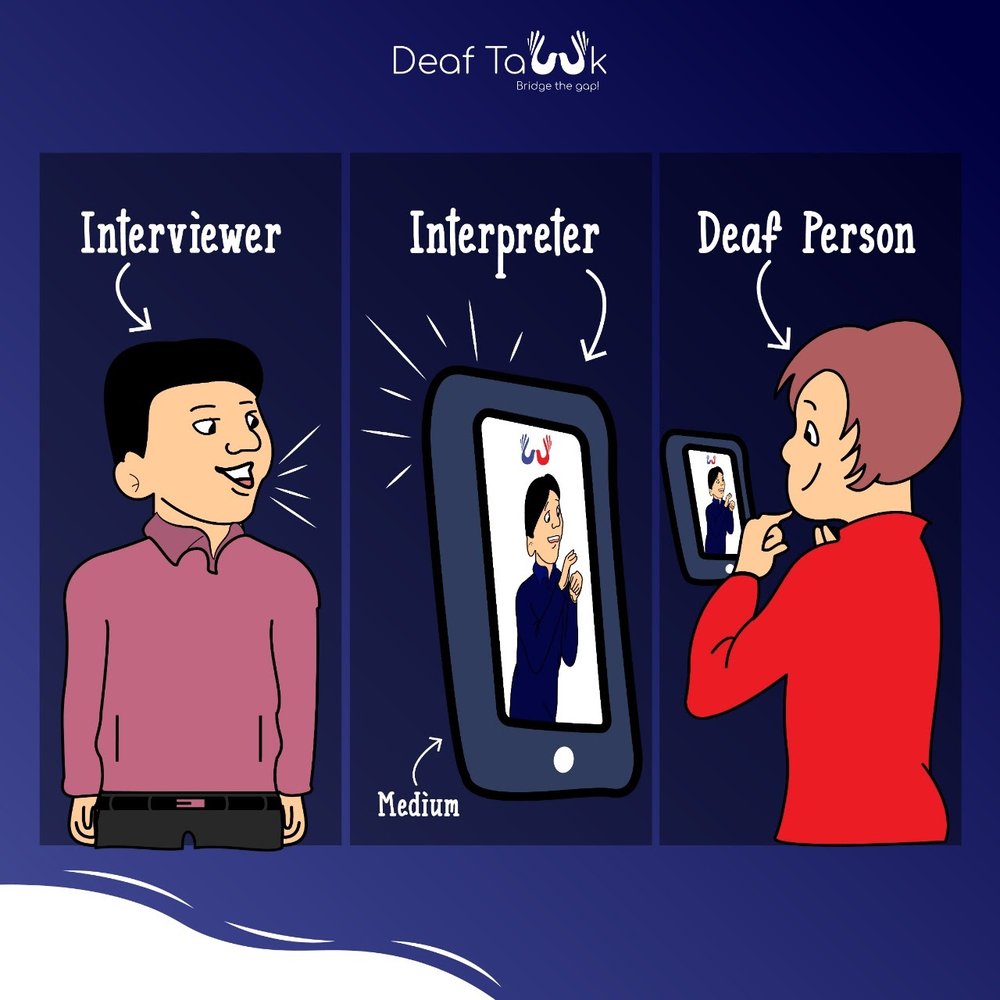 We were thrilled to learn that we'd been selected for the Google for Startups Accelerator, a three-month online program to support startups working on social, economic and health problems across the region. We saw it as an opportunity to expand our knowledge and expertise in AI and machine learning, and explore how we could widen our customer base among businesses. 
In the last few months, we've attended workshops and worked with different Google mentors to help us refine our business strategy, engage investors in a more targeted manner and ensure they are the right match. Our mentors challenged us to see things from a different perspective, while serving as a constant support whenever we faced challenges. We were given networking opportunities, allowing our team to come into contact with experts in the tech community. And the AI team at Google has been working with us to develop a prototype for our sign language interpretation solution, which would provide the option to use a bot that can automatically sign based on text or voice inputs. We're hoping to launch this soon. Looking ahead, our goal is to expand to even more markets and reach 250,000 users by the end of 2024. 
Today marked the official completion of the GfS Accelerator program. Along with our fellow graduates—Advance, GIZTIX,  Hacktiv8, Kata.ai,  MHub, Riliv, Rumarocket, Sehat Kahani, SenzeHub, Shoplinks, Smartfuture, Thuocsi.vn, TopCV and Walee—we're grateful for the the chance to take our business to the next level and help find solutions to pressing challenges across our region.