The Syrian civil war has created the biggest humanitarian crisis in our lifetime. More than 5 million people have been forced to leave behind family, possessions, school and work—basically their entire lives. But Syrians aren't alone in fleeing violence and persecution. Global displacement is at an all-time high, and refugees from Somalia, Afghanistan, and other countries affected by conflict and violence are seeking sanctuary throughout the Middle East, Northern Africa, Europe and other parts of the world.
Since September 2015, we've been working with humanitarian organizations to respond to the refugee crisis. These organizations are experts in the field, and have told us where Google can fill a gap—with funding, technology or expertise. We've donated more than $20 million in Google.org grants to nonprofits, providing more than 800,000 refugees access to the internet, vital information and educational resources. On World Refugee Day, we want to share an update on a few of our ongoing initiatives.

From the start, our nonprofit grantees told us that connectivity and information are essential forms of aid. One of our early efforts was to help refugees and first responders in Greece get internet access. We provided a grant and a dozen Googler volunteers to NetHope, which has enabled them to install free Wi-Fi in 76 refugee camps. As a result, hundreds of thousands of refugees have been able to communicate with their loved ones through text and voice messages.

We learned from the International Rescue Committee that clear and timely information is critical in a time of crisis. To help nonprofits quickly disseminate trustworthy information, we helped build Refugee.Info with IRC and Mercy Corps. Featuring information about the asylum process, translation tools and maps, the platform has become a vital resource for refugees in Greece and the Balkans. With the assistance of a new $1 million Google.org grant and technical volunteers from Google, IRC is now expanding the app to serve refugees in the Middle East.
The refugee journey is not only dangerous, but also long and frustrating; it interrupts careers, educations and dreams indefinitely. So a big focus of our support is on nonprofits that provide refugees access to educational resources while they're in camps and once they've been resettled. We awarded a grant of $3 million grant to Queen Rania Foundation to help develop an online platform that provides access to educational resources for Arabic-speaking students and teachers across the Middle East and North Africa. And in Germany, libraries and nonprofits like AsylPlus are using Chromebooks from Project Reconnect to offer language learning and job-placement programs to more than 150,000 refugees to help them integrate into their new communities.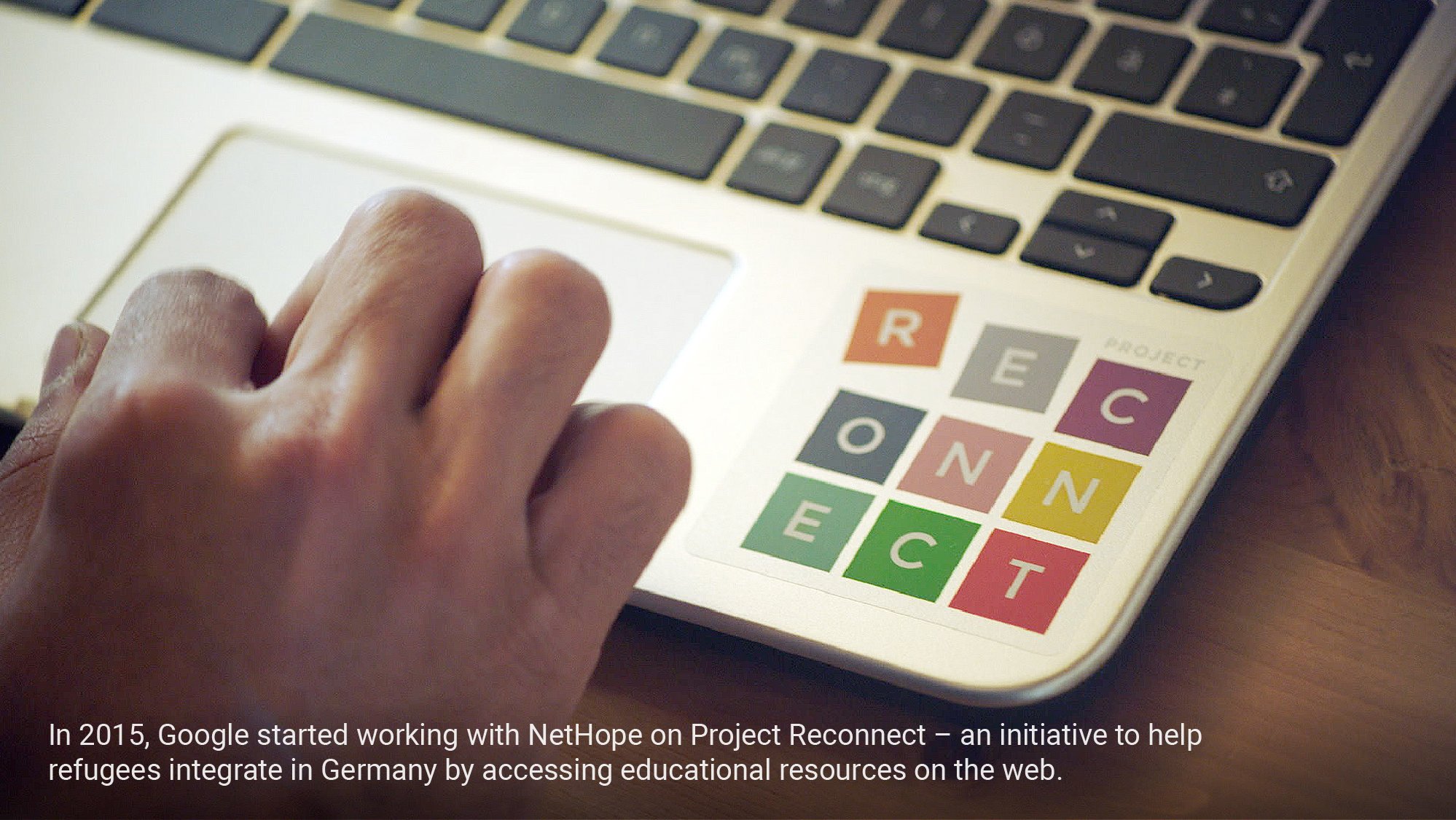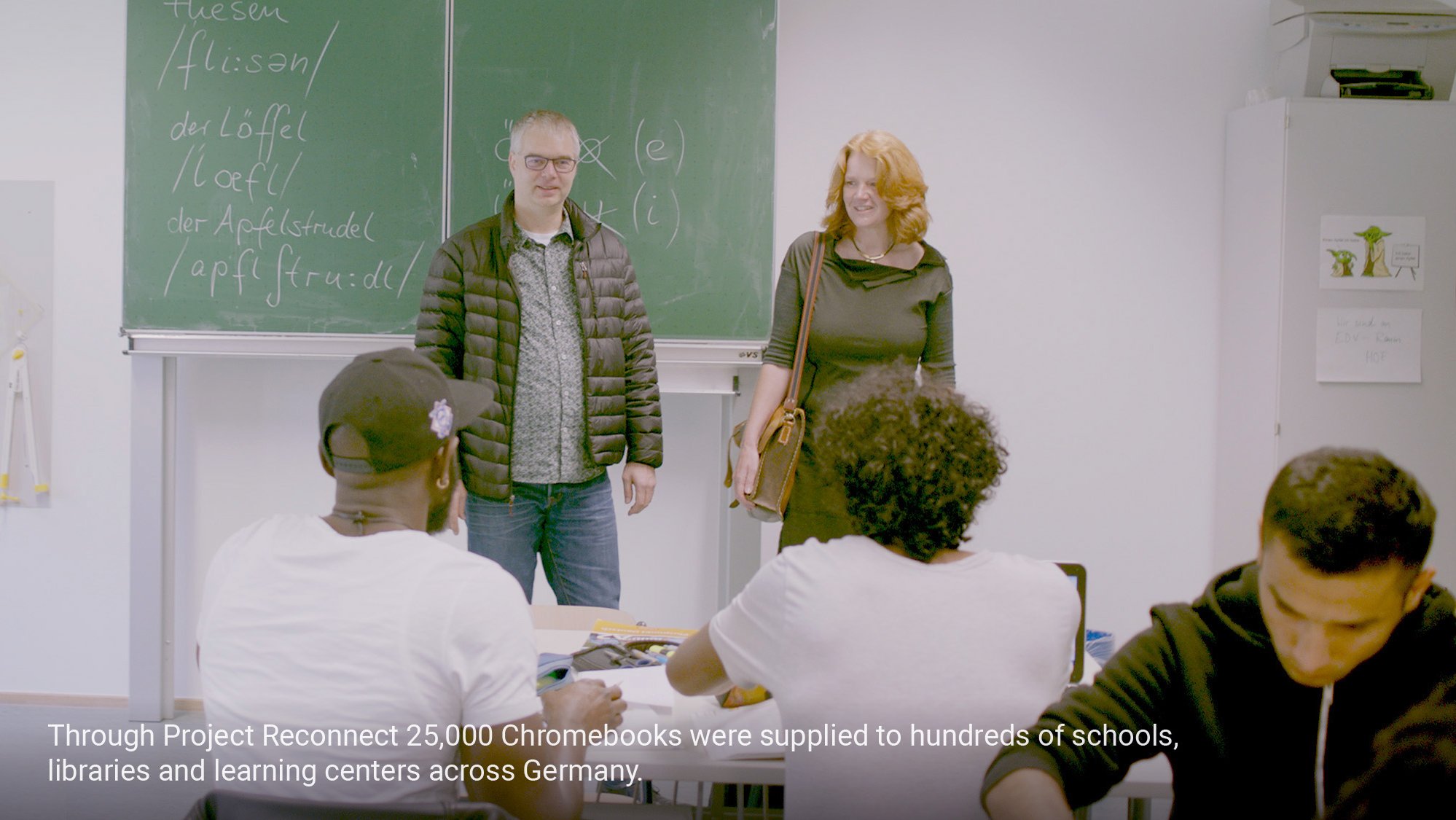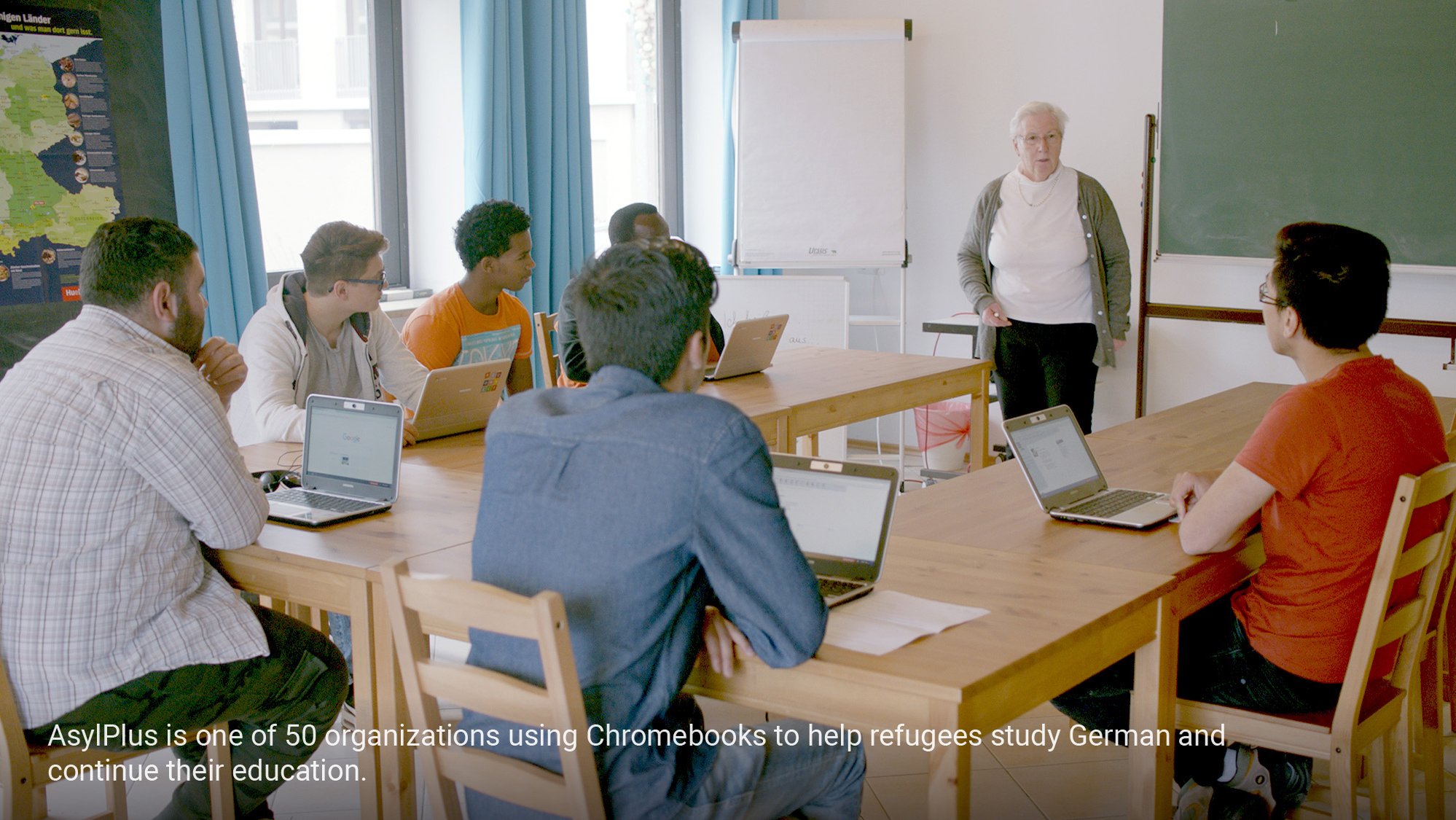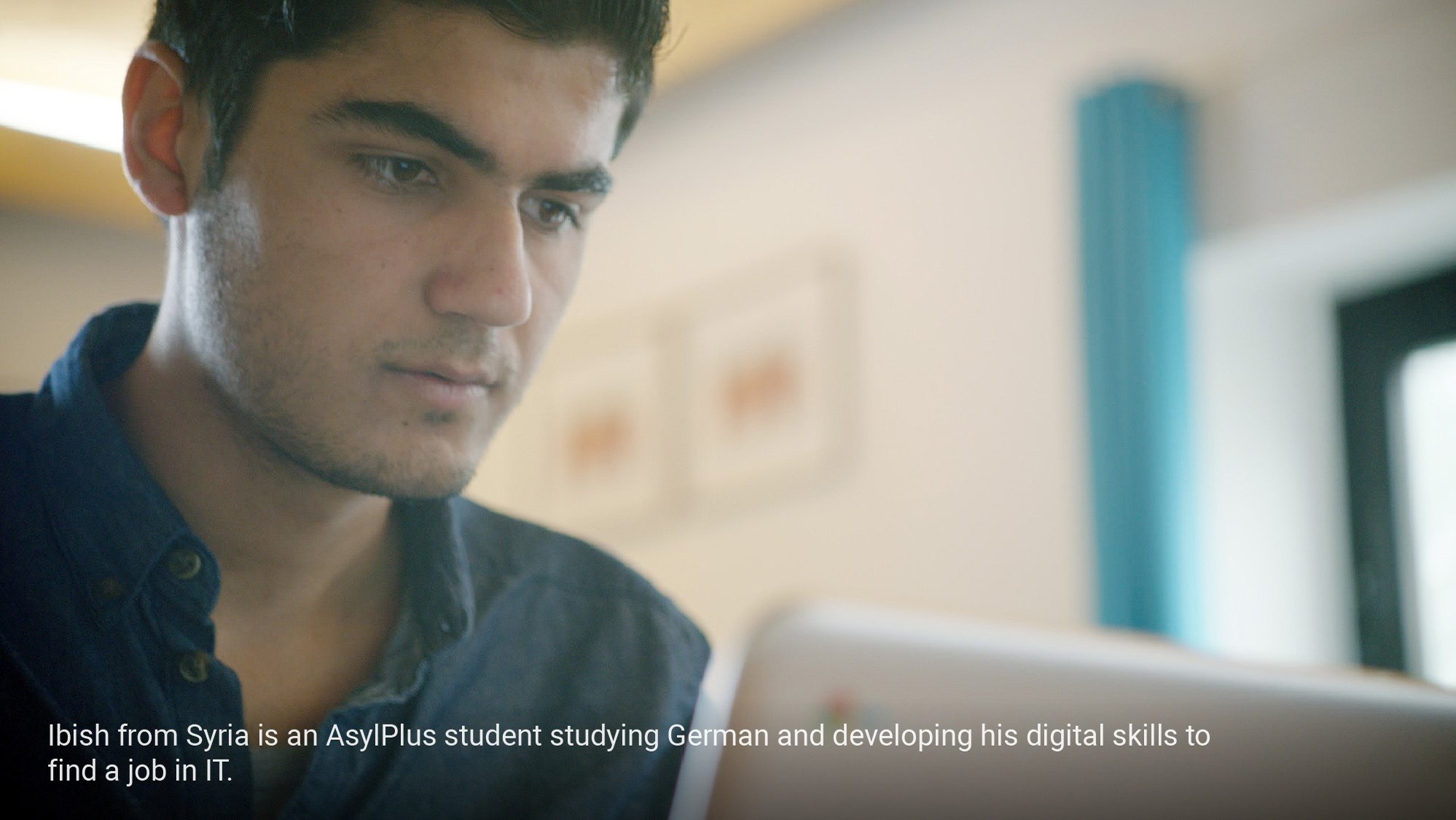 In addition to directly serving refugees, our work with nonprofits has aimed to provide the global community with authentic and credible information about the crisis. Last month, we partnered with UNHCR to release Searching for Syria, a website with the goal of helping people everywhere better understand the Syrian refugee crisis through Google Trends data, personal stories and the rich information from the the UNHCR. We're also shedding light on refugees' experiences, like Maher's, who came to the U.S. from Iraq. And today, IRC and YouTube are sharing real refugees' stories captured by some of our top creators around the world. 
The effects of the refugee crisis will be felt for years, and no single organization can solve it on its own—it requires a team effort. Nonprofits providing support and creating opportunities for communities affected by crises need our help now more than ever, and we'll continue to support these heroes to help them make an even bigger impact.