There's an old saying—the customer is always right. And certainly, the world's best companies are always eager to hear directly from customers. That's one reason we created Google Opinion Rewards, an app that pays people to give their opinions and answer questions from companies, big and small. Today we're bringing Google Opinion Rewards to iOS.
If you're an iOS user, you can get the app right now and start answering questions from companies, including Google, who want to ask for your opinion.
Google Opinion Rewards surveys are quick: always 10 questions or less, and sometimes even just a single question. Nearly all surveys take less than 30 seconds to complete. They cover all kinds of topics, from TV shows you like to apps you may have used.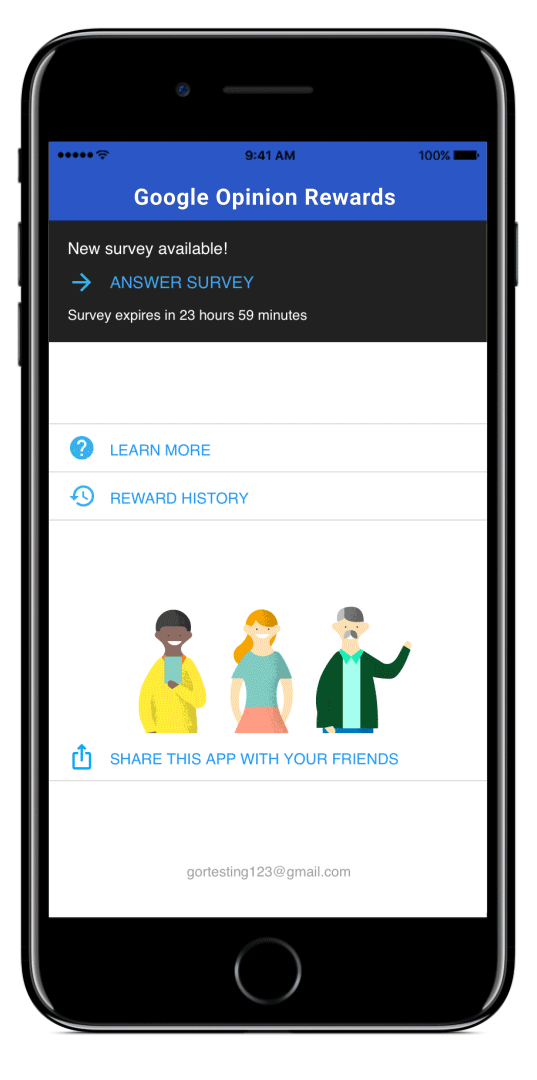 When there's a survey ready for you, we'll send a notification. Answer when it's convenient for you—maybe while you're waiting for the train or in line at the post office.  You'll earn up to $1 for each completed survey, which you'll receive via your linked PayPal account. Not interested in answering a particular survey? No problem. You can skip any surveys you don't want to answer.
More than 10 million Android users have already downloaded the Google Opinion Rewards app, and we send out more than 3 million surveys every week.
Get the new iOS version of Google Opinion Rewards in the App Store now (U.S. only). Once you have the app, you'll get a notification whenever we've got a survey ready for you. It's that easy!