The world of news is broad, deep and ever-changing. The News & Weather app shows the top three stories from various sections on its Home page, but beneath this surface lie many more informative and engaging stories. In fact, we find that many people regularly hit the bottom of our Home page looking for more to read. To offer you further opportunities to discover great content, we've added over 200 news stories to the Home screen in a browsable stream called More Headlines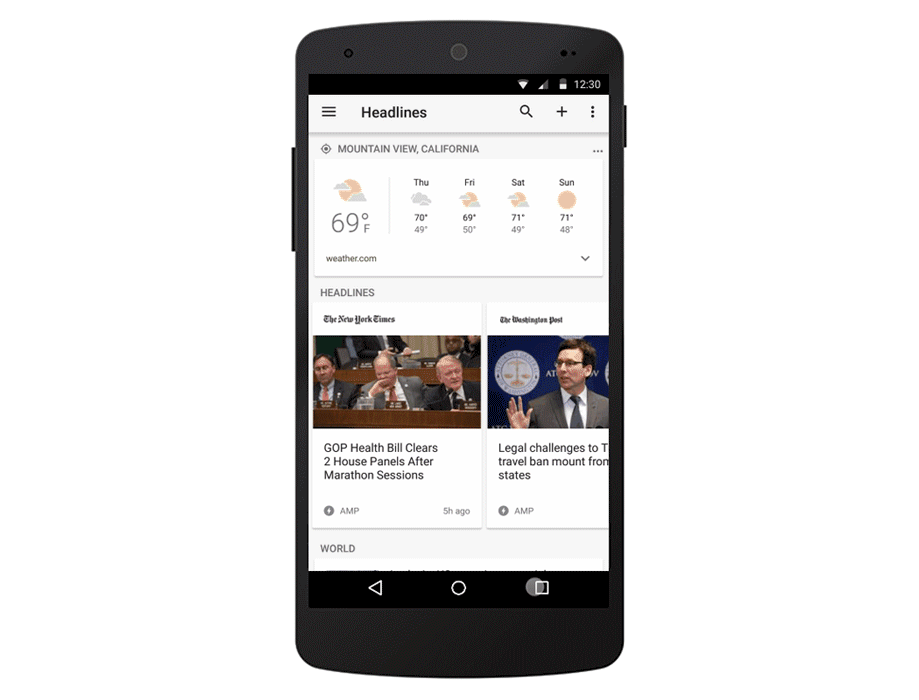 Get a deeper view into the latest from Business, Tech, Entertainment, Sports and various other sections, ranked and classified for easy reading. The More Headlines section loads stories on demand as you keep scrolling, quenching your thirst for news.
You'll also enjoy fast-loading AMP articles, as an increasing number of publishers adopt the AMP format. As usual, each story retains the goodness of a comprehensive perspective—expand a card to gain insight from different articles such as Highly Cited, Local Source and Fact Check. Everything stays algorithmic—from clustering articles to classifying stories to ranking the stream.

More Headlines will be rolled out over the coming days to News & Weather users on iOS and Android. To see it in action, read through the Home sections and simply keep going.