A little over a year ago, a group of us within Area 120, Google's internal incubator, wanted to explore whether recorded video could help remote teams work better. Little did we know at the time that COVID-19 would soon send us all home, and we'd actually have to build the product remotely as well. That project became Threadit, short video recordings to share your work and connect with your team. 
Once we had a working  prototype, we started using Threadit to take back control of our working hours. Threadit, available from your browser or as a Chrome extension, helps you say and show more with a video message than with an email or chat. We use Threadit to show each other our progress, ask questions or request feedback without needing to coordinate schedules. This helps us reduce unnecessary meetings while still becoming a tighter-knit team. We have more time to think and do focused work, and the meetings we keep are more effective and easier to schedule for everyone. 
Today, Threadit is available to anyone who wants to try it.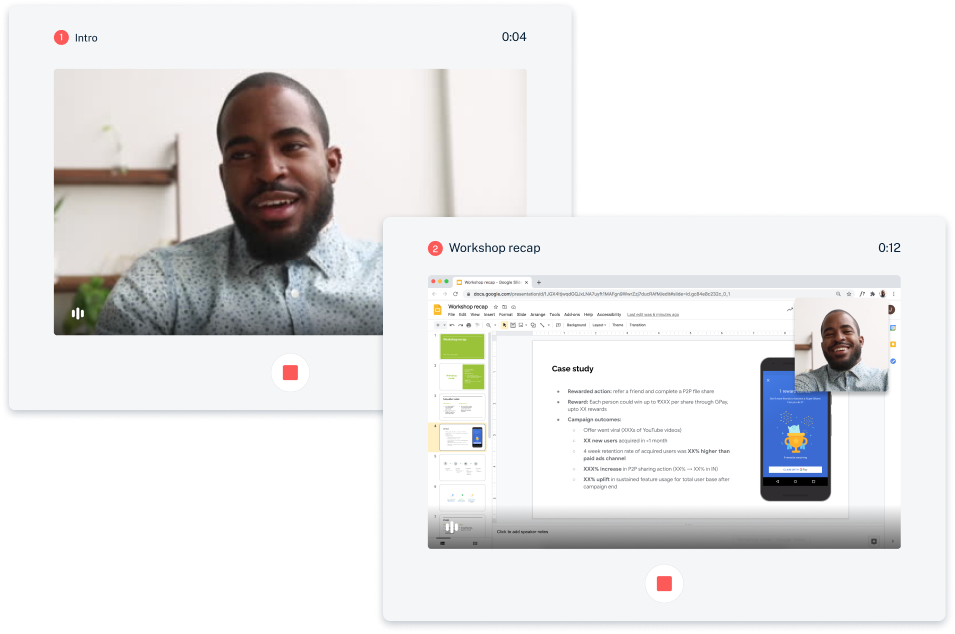 Record yourself and your screen
To use Threadit, simply speak straight to the camera or share your screen; if you don't like how it sounded, just hit record and try it again. Record as many short clips as you'd like, and Threadit will stitch them all together into one cohesive video message. When you're done, send it off to your team. Anyone can reply with their own video message when they're ready — it's all part of one conversation.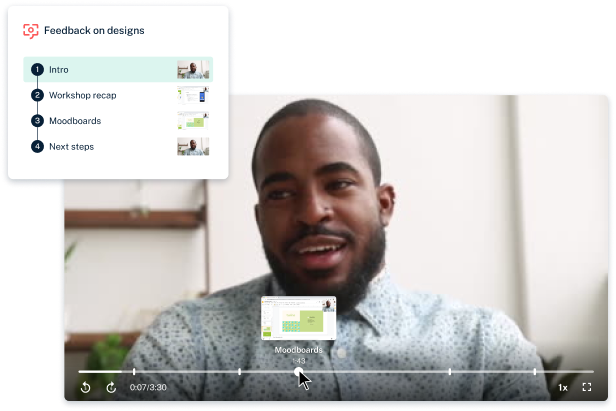 We know Threadit works because we used it ourselves. Our team has still never met in person. Instead of team whiteboarding sessions or quick updates around someone's desk, we had to juggle work and family schedules. This meant more virtual meetings and lengthy text exchanges just to stay on the same page.
Show up how you want, when you want
People from all over the world helped us build Threadit, so using the tool became a great way to see one another without having to schedule live meetings across time zones. I'd send a Threadit to my colleagues in Japan during my normal working hours in Seattle; they'd respond during the hours that worked for them in Tokyo. Threadit helped us feel like we were working together in person, even though we were responding at different times from across the world — it built connections that email couldn't. The best part? Nobody had to get up early or stay up late.
This became our new norm, whether with teammates in Tokyo or in their homes just down the street. I could record replies around putting my son down for a nap or cooking dinner, and review what I said so I came across how I wanted. Threadit gave us an opportunity to hear from everyone on our team, not just the loudest voices in a live meeting. We had more control over our time and could contribute when we were each ready.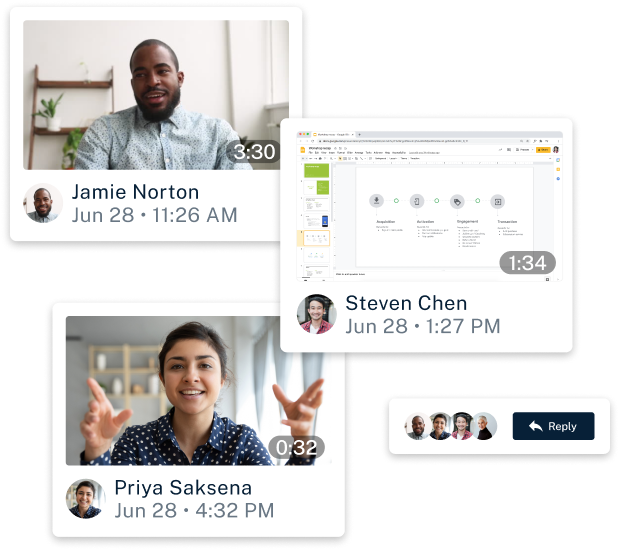 How will you use Threadit? 
Since we started, we've seen teams use Threadit in different ways, from sharing sales presentations to recording product tutorials to sending leadership updates. We even started using Threadit as a way of celebrating team birthdays! 
Because we all have enough productivity tools to manage as is, we built Threadit to work the way you do. Access Threadit directly from your web browser or mobile device. If you get our Chrome extension, you can record yourself and anything on your screen at any time, even from within Gmail. Send a Threadit to anyone by simply sharing the link — no  download necessary.