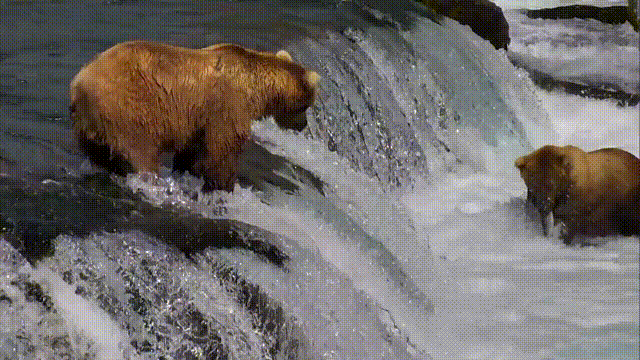 Spring comes quickly to Alaska. The snowpack melts, rivers swell with crisp water, delicate blue forget-me-nots bloom near the water's edge, and brown bears emerge from a six or seven  month hibernation in the Katmai National Park. On their annual migration from the ocean to their spawning grounds, sockeye salmon rush up the Brooks River until they meet the falls. Waiting for them there are the bears, who eagerly paw the air, striking for some fresh protein as they jump out of the water.
Beginning today, we're bringing live content to Google Earth's storytelling platform, Voyager.
In a story by Explore.org
you can journey into Katmai National Park — watch the hungry bears dine out at Brooks Falls or salmon darting towards the underwater livecam.