As we enter the holiday gift-giving season, parents are thinking about how to surprise their kids with the coolest new toys. For toy stores, December 23rd is the busiest day of the holiday season, which often means braving the cold in the final hours before closing, scouring the crowded aisles—and hopefully nabbing something before it sells out.
But you can avoid that this year.  Craft your game plan early and shop with a purpose, using our list of the top gifts trending on Google Search.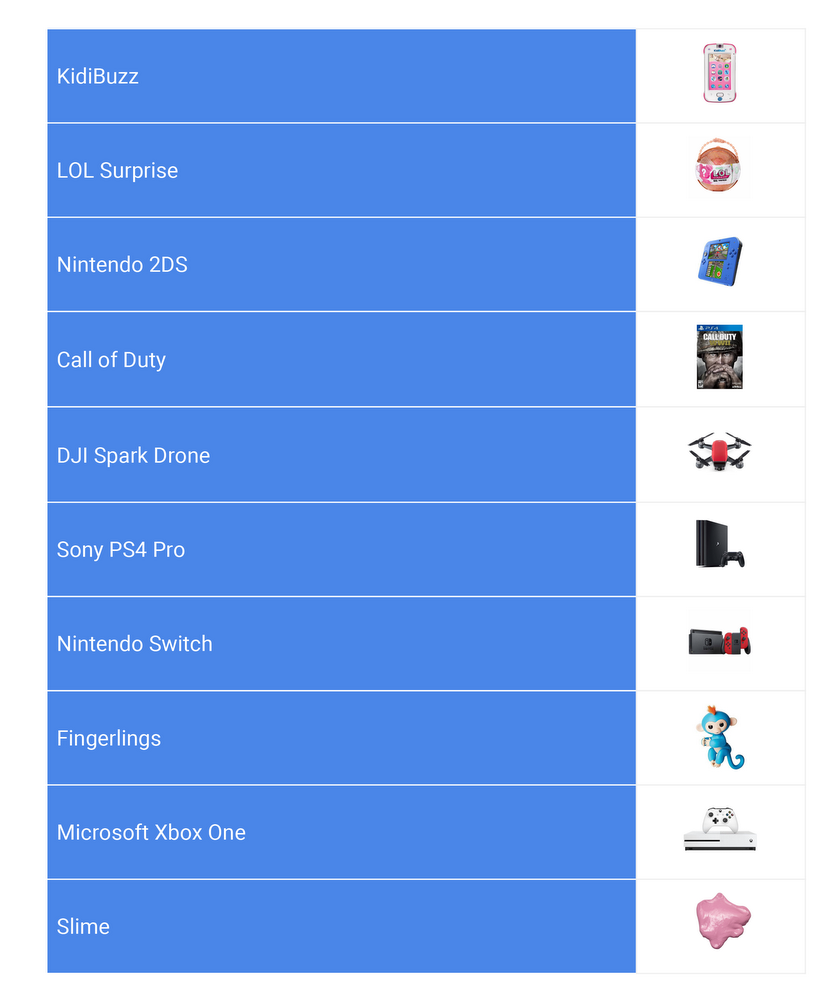 Video games climb the leaderboard
Whether they're searching for that new game or the must-have console, holiday shoppers are out in full force to feed their video game fanaticism. And some cities are looking to deck the halls—and their chairs—with a few more bells and whistles to enhance their holiday gaming experience: In New Orleans, Jacksonville, Miami, and Birmingham, gaming chairs (which often include speakers, cupholders, and more) are in the top 10 toys wishlists, in addition to the Call of Duty PS4 game and Nintendo 2DS, Sony PS4 Pro, Nintendo Switch, and Microsoft Xbox One S consoles that are trending nationwide.
And  the enthusiasm for video games doesn't die down when Christmas is over. Last year, December 26th was the biggest shopping day in December— about just as big as Black Friday—for video game stores.
Tech toys are trending
Attention-grabbing gizmos and gadgets top this year's list of toys. Kidibuzz, a hand-held smart device that lets kids message friends, play games—and yes, take selfies—has been trending nationwide, but it's especially popular on the East Coast. And while searches for drones, like the DJI Spark Drone have been flying up the charts across the U.S. over the past two years, searches are the highest in New York and Los Angeles.
And last but not least, virtual pets are making a comeback. Kids are already going bananas over Fingerlings, mini robotic monkeys that blink, talk, and sing, and their popularity shows no signs of slowing down: Since their launch in August, searches for these must-have toys have grown almost 6x overall.
Toys you'll want to #follow
This Christmas, the kids want more likes, and they're searching for gifts to make sure their social media game is on point. Both the new LOL surprise toys and old-school slime are taking over social media, with thousands of YouTube and other social channels dedicated to reviewing these addictive gifts. The Midwest is home to the slimiest searches, where the interest for "slime" is the strongest. And New York loves a good surprise: they searched for LOL Surprise the most, with search volume growing about 50% as we approach the final holiday shopping weeks.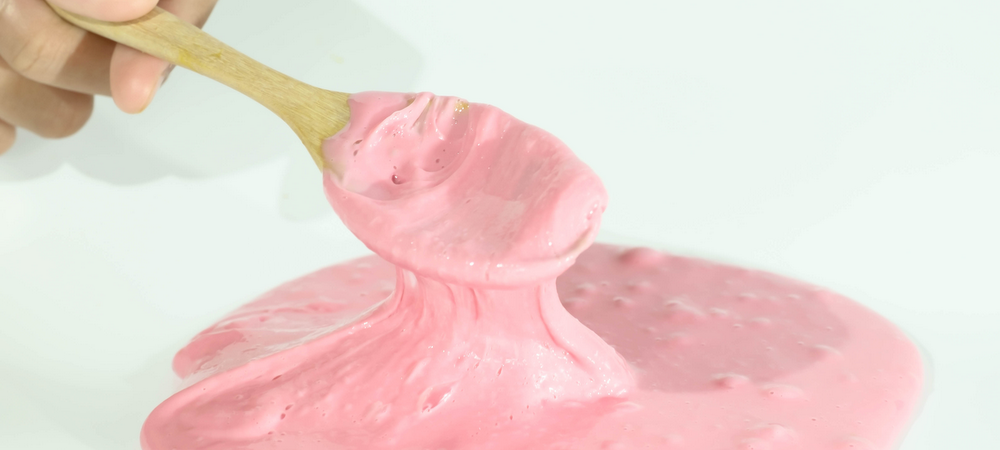 Looking for local trends?
For more insights behind this season's trends, check out the Shopping Insights tool to explore how various toys and gifts are trending in your region.
Trending search insights are based on increases in product popularity over the two week period leading up to December.