FOMO: that feeling you get when you fear you're missing out on something super awesome, interesting or important to you: like a fun gig in the local park, an important school board meeting, or a community clean up down the road from your house.
Well, Community Updates could be your solution. It will bring you information about news and events happening right in your own backyard so you'll always know what's going on.
Even though Google News helps you understand what's happening around the world, we realized that it wasn't easy for people to get information about their own communities.
So we used machine learning techniques to find additional sources publishing local content— like hyperlocal bloggers and high school newspapers—and we realized these and other local sources deserved their own unique space. The redesign of the Google News earlier this year provided a place for this type of news to live—a tab at the top of the page called Local. That means everything from this outdoor donut and craft beer pairing event in Rochester, or students organizing a hackathon next door to the Googleplex at Mountain View High School, to this list of open restaurants and grocery stores in Houston during Hurricane Harvey will be easier than ever to find and keep tabs on.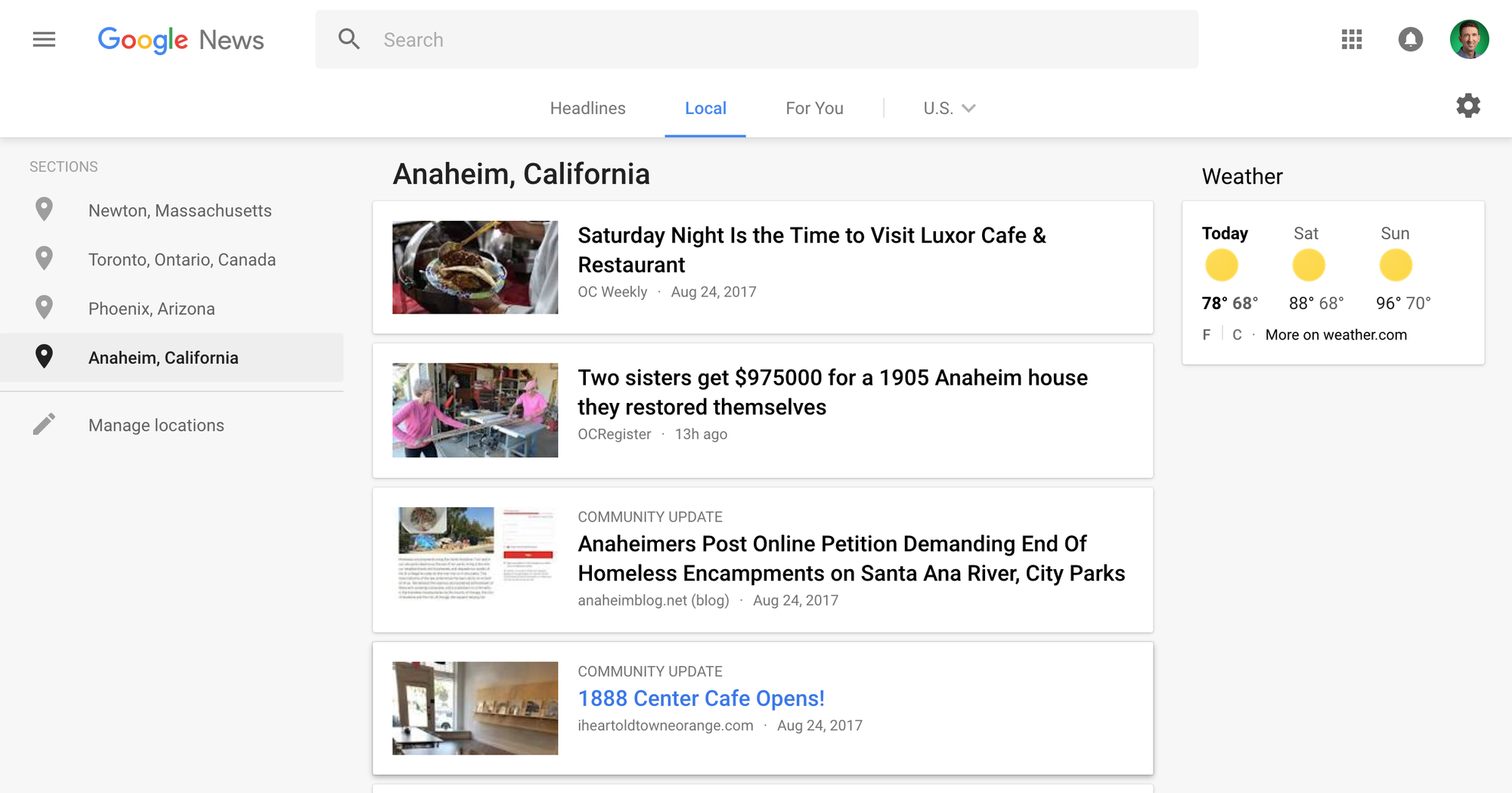 Community Updates builds on the work we've been doing for the last decade in highlighting local information and publications (we first launched local sections in 2008). Last year we expanded to all 81 Google News editions and put a spotlight on local sources of national news.
We hope Community Updates will make Google News even more useful, so that you're not worried about missing out on cool events and opportunities around you. At the moment this feature is only available in the U.S. in English on news.google.com and will be available in the Google News & Weather App later this fall. More information on Community Updates is available here. See our Publisher Center for more on Getting Into Google News.