Every autumn, millions of people around the world come together for firework displays, feasts, prayer, and festivities in celebration of Diwali—the festival of lights. Millions of clay lamps illuminate homes and public spaces. Floors are covered with cheerful rangolis to bring good luck. With the food, family and festivities, Diwali is all about the experience of coming together, and the vibrant spectacle of color and light, but the global pandemic changes how we celebrate this year. Google Arts & Culture has created a virtual Diwali experience that everyone can be a part of, wherever you are in the world.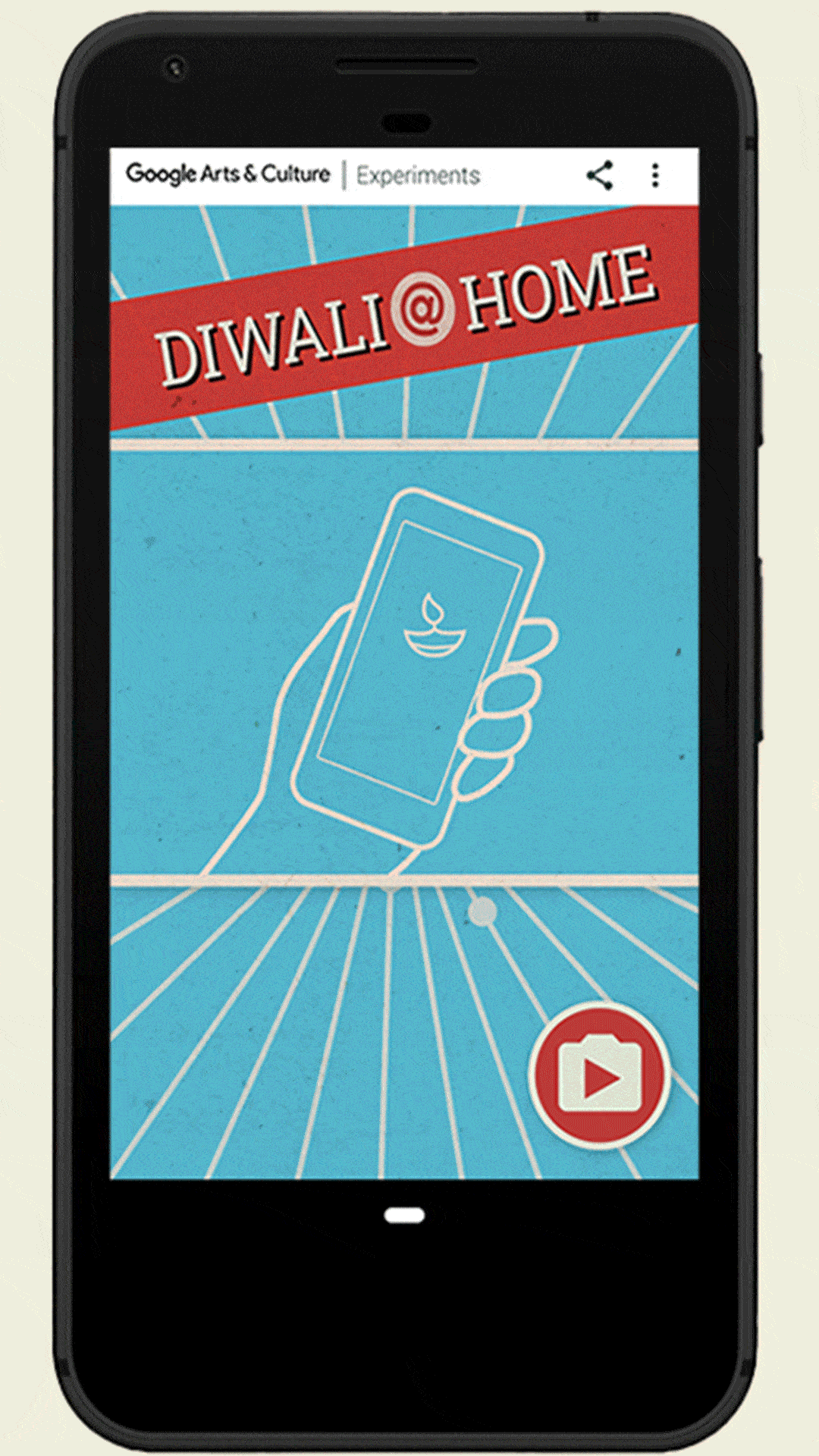 Festive lights in Augmented Reality
To recreate some festival fervor, try out a
new Augmented Reality experience
. Decorate your space virtually with diyas (lamps), detonate virtual anar (firecrackers), for some explosive, playful fun, and to learn more about these important cultural traditions.
Month of Kartika from the collection of Chhatrapati Shivaji Maharaj Vastu Sangrahalaya

Dokra Diya from the collection of Banglanatak

Radha Krishma Fireworks.jpeg

Radha and Krishna Watching Fireworks in the Sky from the collection of National Museum, New Delhi
Interactive art coloring book for family fun
There's also plenty of hands-on fun for families with interactive coloring books—in artworks inspired by traditional Indian paintings in a specially developed coloring book! Find it with Google Search, simply by
searching for "Diwali"
on your phone.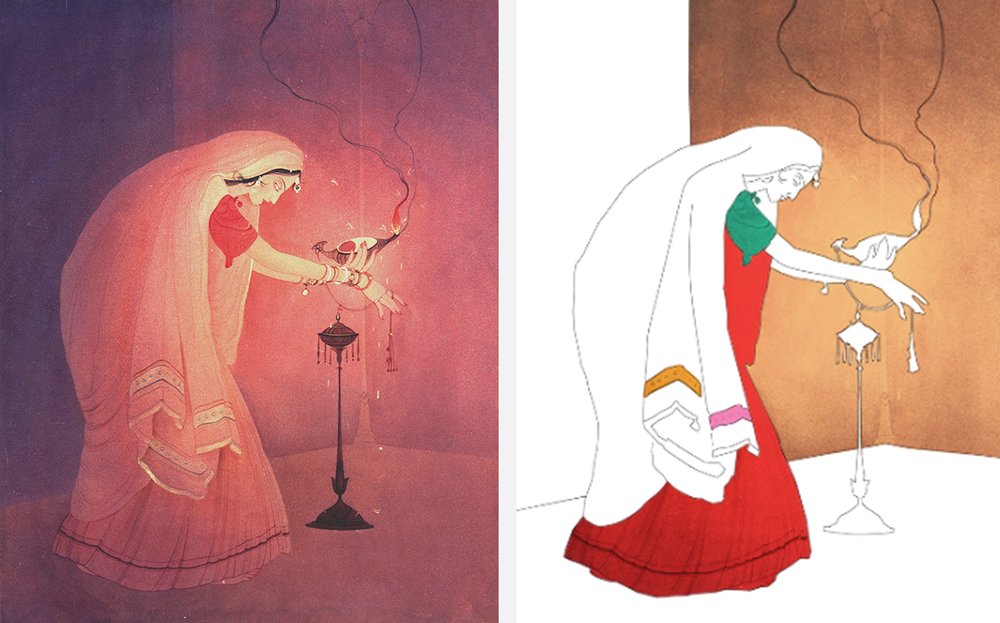 Finally, watch a video conversation between Amish Tripathi, author and Director of The Nehru Centre, and art historian broadcaster and former museum director Neil MacGregor on Diwali and why it's particularly special this year.
So, with the help of a little Google magic, we hope our Diwali @ Home experience adds to your festive cheer as you celebrate in your own way this year, on the Google Arts & Culture app foriOS andAndroid.