Three billion people around the world are now online, but access remains critically low in Africa, where only 10 percent of households can connect to the internet.
In 2011, a team of Googlers identified a major barrier to affordable, reliable broadband in Africa: the lack of fiber optic networks in large cities. This led to Project Link, an initiative to build world-class, high-speed urban fiber networks in Africa's metropolises. In 2013 we folded these efforts under a new Google brand called
CSquared
with the aim of bringing other companies into the market, expanding access and lowering costs. CSquared has built more than 800 km of fiber in the cities of Kampala and Entebbe; and 840 km of fiber in the Ghanaian cities of Accra, Tema, and Kumasi. In both Ghana and Uganda, more than 25 internet service providers (ISPs) and mobile network operators (MNOs) now use these metro fiber networks to offer broadband services and 4G data to end users, with more than 1,200 tower and commercial building sites connected directly to CSquared's fiber.
CSquared's network infrastructure supports the needs of entrepreneurs, innovators, and corporate offices. For example, in Uganda, CSquared's fiber system provides the high-speed last-mile connections for higher education and health research institutions located in the Greater Kampala Metropolitan Area through the Research and Education Network for Uganda.
In the process of building these wholesale-only, carrier-neutral networks, we realized that CSquared could move even faster by bringing in new partners with strong backgrounds and experience in infrastructure in Africa. So today, CSquared is becoming a four-way partnership that combines the expertise and experience of four companies: Google, Convergence Partners, International Finance Corporation (IFC), and Mitsui & Co., Ltd. CSquared will benefit from Convergence Partners' deep experience of  information and communication technology sector investing in sub-Saharan Africa, IFC's experience as the world's largest global development finance institution focused on the private sector in emerging markets as well as Mitsui's cross-industry capabilities, vast investment portfolio, global business presence, and experience as a strategic investor in the ICT segment. Together with our new partners, we believe CSquared can roll-out and operate affordable, high-speed, and reliable infrastructure to further expand internet access in Africa.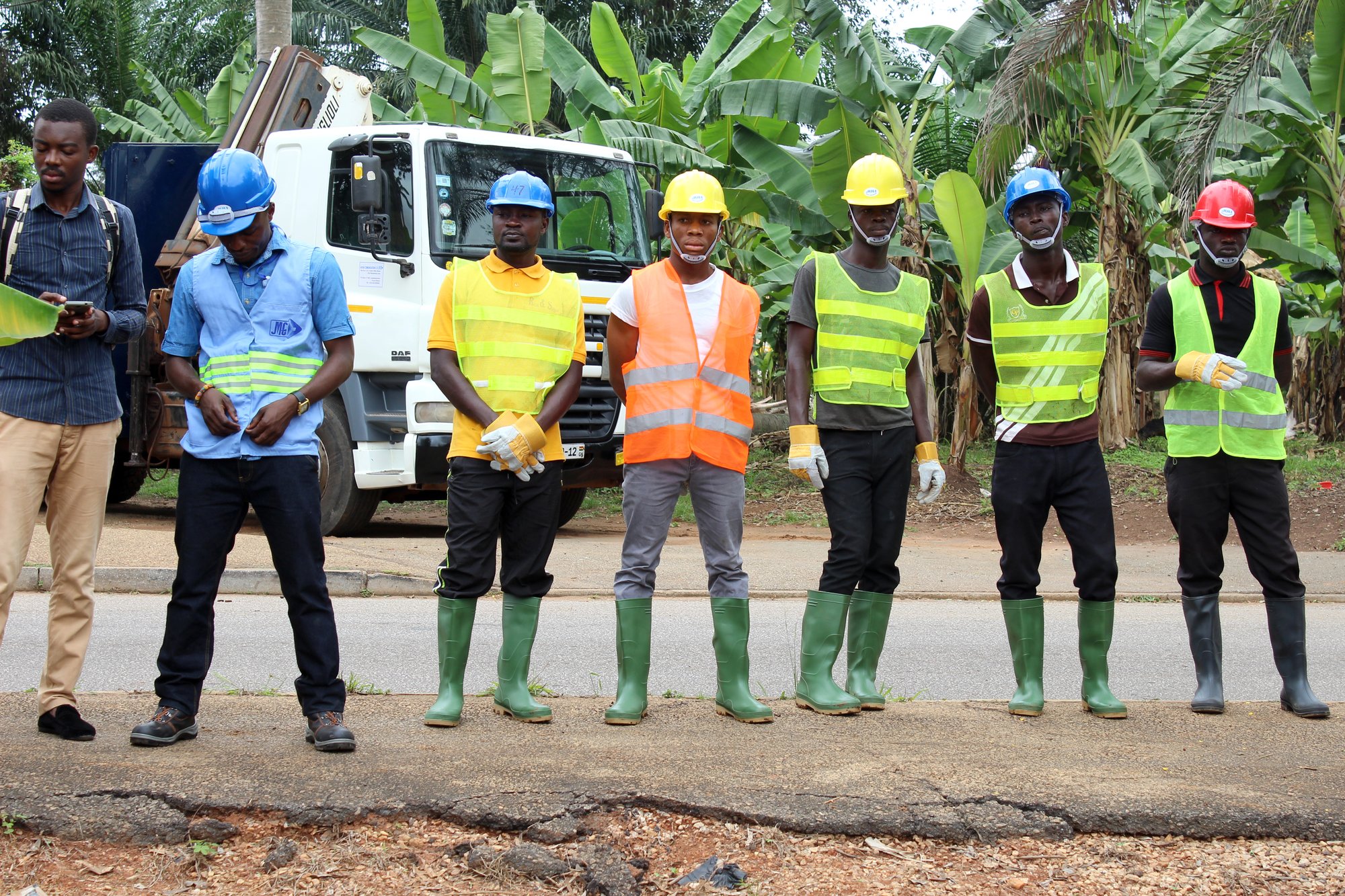 While CSquared will work to improve access, we'll continue to give users, businesses and entrepreneurs in Africa a great experience online and help them make the most out of being connected to the internet. Our Digital Skills for Africa project, for example, has now trained more than 1 million people, and will look to provide offline versions of the training materials in local languages to reach individuals and businesses in low-access areas. 
This is on top of our Google.org education grant of $2 million to support Tangerine, which boosts curriculum development in Kenya and boosts teachers' skills. Earlier this year, we launched Street View in Ghana, Senegal and Uganda to help people better navigate their cities. Meanwhile, the African content ecosystem is growing: In November 2016 we held the first-ever SSA YouTube Awards in Johannesburg to support video creators in Africa.
The internet is transforming Africa, both Google and CSquared are committed to ensuring that as many people as possible have access to the internet and all the opportunities it can bring.