For many publications, including Germany's Frankfurter Allgemeine Zeitung (F.A.Z.), subscriptions are increasingly important to maintaining a healthy bottom line. Known for its in-depth coverage, the German-language daily reaches 148 countries and 17.3 million readers each month. F.A.Z. operates what's known as a freemium paywall. Some articles are free, while others can only be accessed with a paid subscription. Those subscriptions generate crucial revenue, so to continue producing quality news, F.A.Z. needs its paywall to convert as many readers as possible into subscribers.
According to Nico Wilfer, Chief Product Officer at F.A.Z., subscriptions are highly important due to their business goal to achieve 300,000 sustainable digital subscribers by 2025. Together with the Google News Initiative, F.A.Z were able to realize some of its innovative project ideas, and thereby got closer to reaching the goal.
F.A.Z. established an artificial intelligence (AI) and machine learning (ML)-driven solution for one of their most critical areas of their business: subscriptions. The tool, developed with the support of the Google News Initiative, delivers their editors predictions on which articles will work best behind the paywall.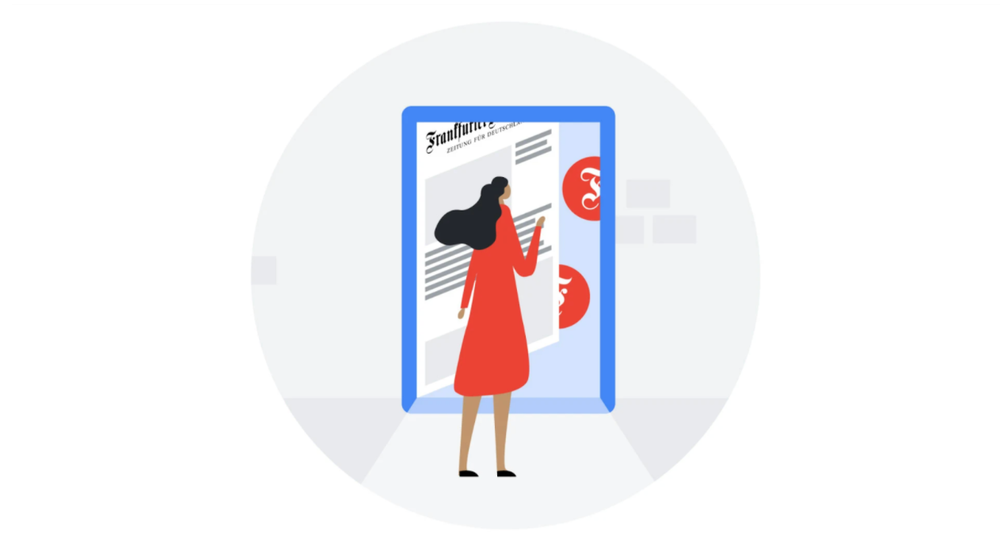 Previously, F.A.Z. approached this challenge retrospectively, looking at past records and figuring out through trial and error what articles might work based on experience. The new AI tool relies on different data sources such as the conversions of all previous paid articles, including some metadata like author, department and date of publishing. By using Google's machine learning technology to analyze their paywall content, results to date show that almost half of all predictions are nearly 100% accurate, which means that the AI tool is very effective at predicting future article conversions. 
Wilfer says that many editors are very interested in an AI service that supports their daily work, and are learning how to make the most of the tool. But, he adds, every publisher has to find their own approach. No one has one solution to improve subscription conversion rates across the board. The rate depends on conditions that vary, such as subscription model, traffic sources and to which degree AI is used in the process.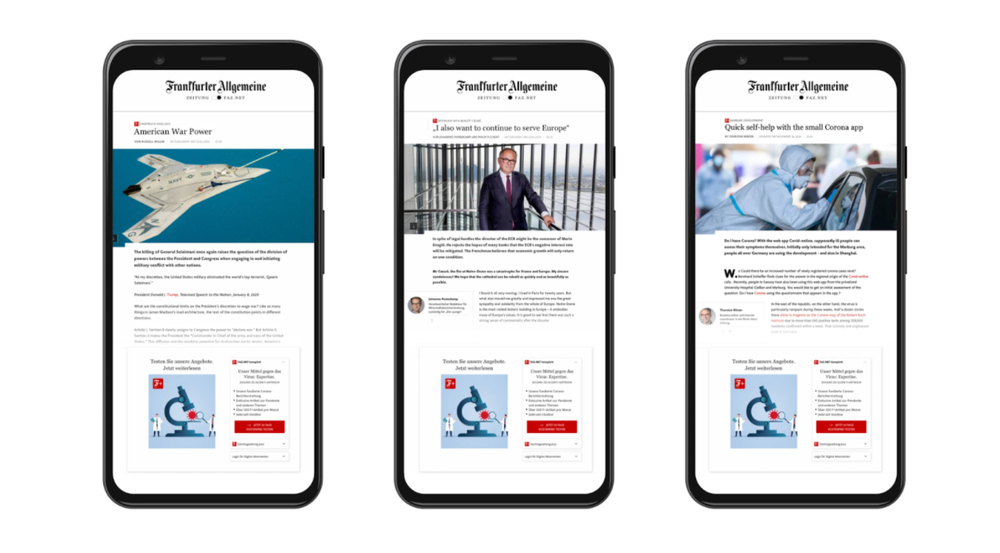 Growing a subscription business is critical for news publishers. However, the subscription landscape is complex. There are a variety of different subscription offerings and models available, and AI and ML can be a powerful addition to the newsroom to optimize and improve these — and to provide a unique experience for both publishers and their readers. Read the full case study to find out more.