There are two universal truths about the state of the news industry today: Demand for quality journalism has never been higher, and the need for news businesses to embrace the transition to digital has never been more critical. When we launched the Google News Initiative in 2018, many news businesses might have presumed they had time to make this shift in a methodical and considered way. COVID-19 changed that timetable drastically.
The unanticipated upheaval of this year has affected how we continue to enable innovation in news. In planning for the future, it's helpful to know what we've learned from the past. Our first GNI Impact Report looks at what we have done in collaboration with the news industry over the last couple of years to see what worked and where there are opportunities for growth.
Over the last two years, the Google News Initiative has supported more than 6,250 news partners in 118 countries through $189 million in global funding, programs, tools and resources.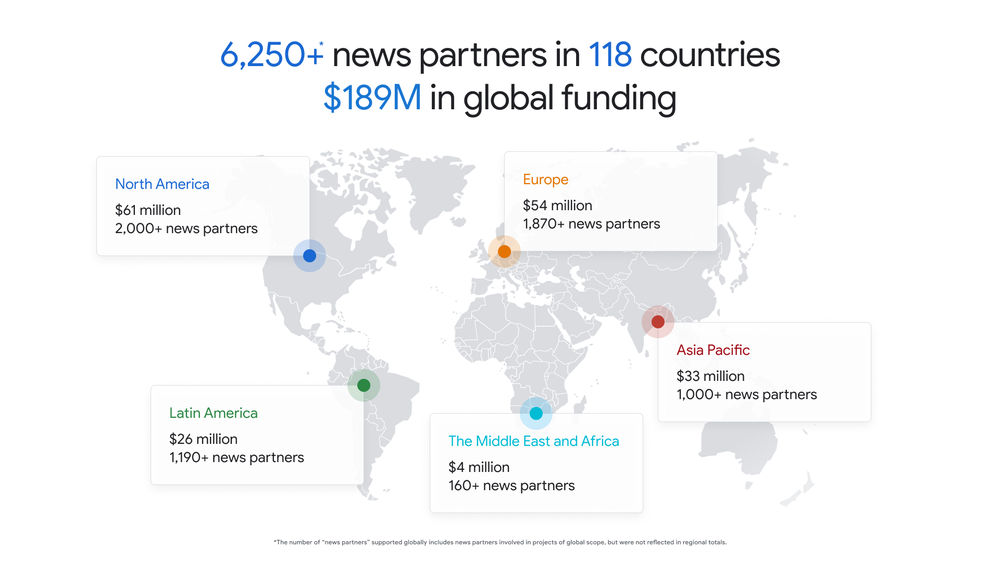 Beyond the numbers, we've learned that different parts of the world need different approaches, from small local outlets and large cross-border publishing operations in Europe, to news organizations serving the diversity of populations and languages in Asia Pacific. In Latin America, the lack of capital available to digital news startups has put a focus on transformation of legacy organizations and sustainable growth for news entrepreneurs. In the Middle East and Africa, the swift digital transformation and steep rise in local content creation provides exciting opportunities for news. And this year, the unfolding pandemic and social justice issues in North America have crystallized the importance of local news.
There's still so much to be done. To take you a little deeper inside our work, we asked three members of our team to talk about our priorities.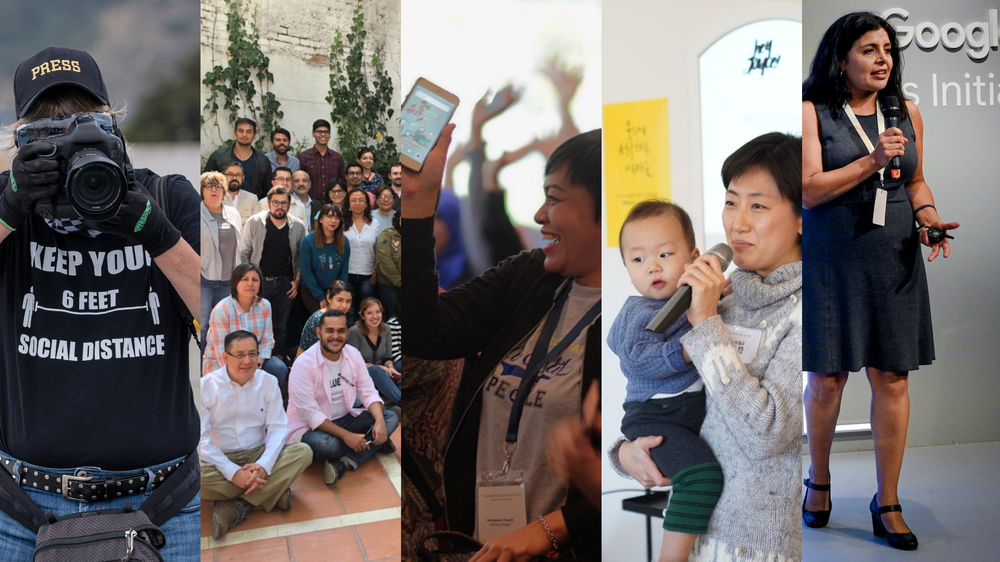 Elevating quality journalism
Olivia Ma, Director, News Lab & Civics
As a journalist's daughter, I learned about the importance of journalism as I sat with my father at our breakfast table each morning and watched him unfold each one of our three daily newspapers.  
How people access news has changed dramatically since then, which is why I'm passionate about helping news organizations strengthen their digital storytelling and build new ways to reach their audiences online. Over the last two years, we've equipped more than 340,000 journalists with skills such as digital verification, data visualization, and machine learning through in-person trainings, and have enabled an additional 1.7 million online trainings for journalists through the GNI Training Center. 
Along the way, we've observed some commonalities: Journalists want new tools to save time so they can focus on finding, reporting and writing stories. They're also willing to collaborate with other news organizations and tech companies to get things done for the good of the public. One great example involves work to fight misinformation; our $6.5 million investment on pandemic-related misinformation enabled organizations like First Draft and Comprova to make fact-checking resources accessible and connect reporters covering COVID-19 globally. 
There's a growing awareness and acknowledgement that diverse newsrooms result in better storytelling, coverage and business growth. To understand the gaps and opportunities, we've driven research that shines a spotlight on diversity in U.S. newsrooms, the role of gender in Argentinian journalism and different lived experiences of journalists in Germany. To help grow the talent pool of future journalists, we're investing in the GNI Fellowship program and talent development programs like theMaynard 200and driving innovation by awarding funding to local media projects focused on diversity, equity and inclusion.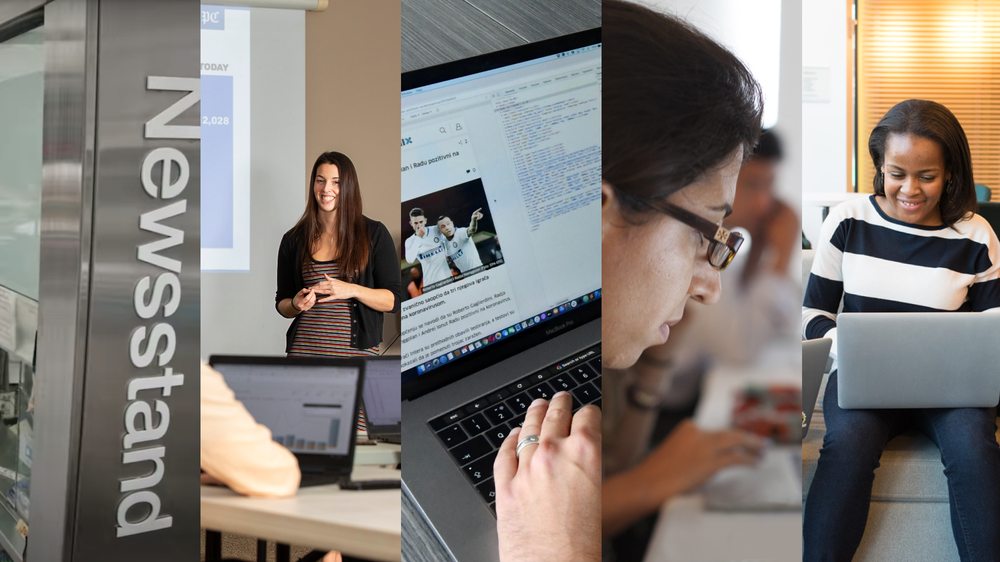 Evolving sustainable business models
Ben Monnie, Director of Global Partnerships Solutions, News
As a business strategist for many years at The New York Times, and now at Google, I've learned that there isn't a single business model that works for every organization. My experience with the GNI, however, has surfaced common lessons that enable publisher growth. Successful publishers harness data to understand their audiences, build products and make business decisions, using tools like News Consumer Insights. They've also adopted a digital-first mindset and a willingness to continually experiment
We've seen through our work on Subscribe with Google and global Subscriptions Labs that readers are willing to pay for quality news online through digital subscriptions, contributions and memberships. Publishers like The Buffalo News have put this insight to work by making digital subscriptions a priority, transforming their 140-year-old newspaper into a consumer-focused digital publishing business.
But the difficulty in funding journalism is growing, particularly at the local level. While the industry has seen further reduction in legacy local news organizations, we're learning from emerging models supporting news in those communities. 
That's why we've narrowed in on helping local publishers navigate the complex choices they face in growing their businesses today. By understanding the evolving landscape and identifying examples of success, we're working with our partners to establish best practices and develop resources to help others. Efforts like our Digital Growth Program and Local News Experiments Projects, which launched local news offerings in the U.S. and the U.K., are applying lessons learned to help sustain the future of journalism.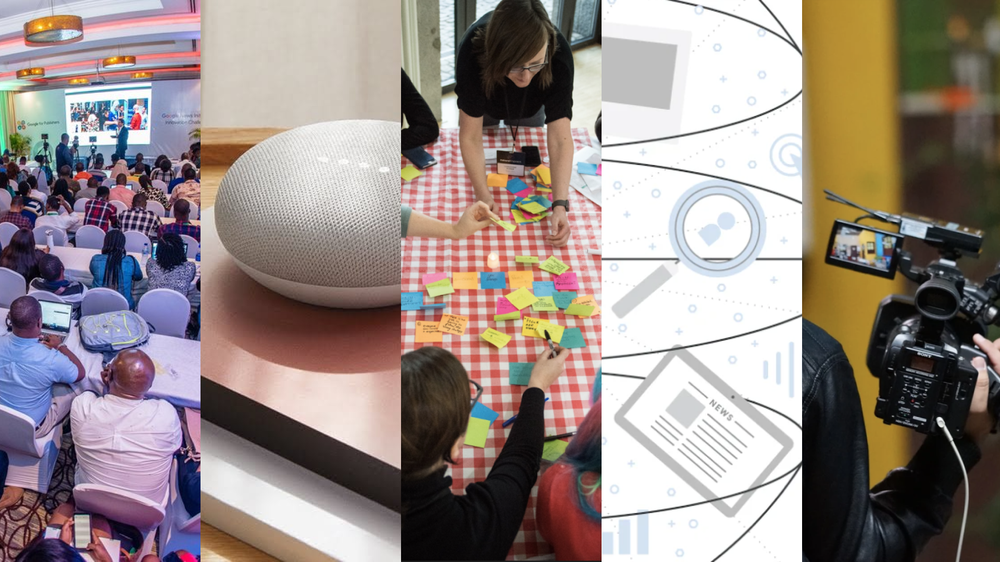 Empowering newsrooms through innovation
Madhav Chinnappa, Director of News Ecosystem Development
Transformation can be difficult; having worked in news organizations for most of my career, I know that personally. Innovation requires being open to experimentation, trying new ideas, testing them and sometimes failing. 
New technology creates new opportunities, and we've seen this reflected as news organizations help us understand the world through data journalism and use machine learning to transform the way news is made and consumed. We're also listening to how we can support newsrooms through technology, which is why we launched Journalist Studio to provide reporters with tools that help them do their work more efficiently.
Building on the work of the Digital News Innovation Fund in Europe, we've committed over $40 million through the GNI Innovation Challenge and YouTube Innovation Funding to help 213 news organizations try new ideas. Some partners experimented with new ways of storytelling, others used local journalism to help elderly readers in Japan stay informed. We saw outlets experiment with new revenue streams, create new products to streamline reader contributions and build the first membership program in Myanmar, where press freedom is at risk.
It's been amazing to see how those open calls for new ideas stimulated new thinking and generated powerful collaboration between publishers.
What's next
What's next? The simple answer is "more." More focus on building sustainable growth for local, through programs like the Local News Experiments Project. More tools like Pinpoint that save on newsroom costs and help journalists focus on creating quality journalism. More efforts like the Digital Growth Program to help publishers adapt and grow their businesses. And more collaboration, which is at the heart of everything we do at the GNI. 
The Internet has changed our world. It has changed societal behavior in ways we expected and ways we did not. The news industry and Google must continue to understand the impact of these changes and explore how we might innovate our way to solutions. We have both the need and the opportunity to rethink the role news plays in people's lives and rethink how we can enable the citizens of our societies to have the tools and information they need to be informed citizens. We remain committed to working closely with the journalism community to build the constructive and sustainable news ecosystem that's necessary for our open societies to thrive.