Showverload — noun
Show-ver-load — shō-vər-lōd
Definition of showverload
The feeling that overcomes you when you finally sit down to watch television and are faced with too many options. 
Most of us have experienced the feeling defined above. So we built Google TV to help you easily find what to watch and soothe your showverload with recommendations tailored for you. You can find these personalized recommendations in the For You, Movies and Shows tabs, or when you search with Google Assistant.
To provide you with relevant shows and movies, Google TV factors in your watch history, your interests and your streaming services. But you know you best, so we built tools into Google TV to help you tweak your own preferences.  Do you like all sci-fi shows or just the ones with aliens? Are you an action movies buff or more into date night rom-coms? Here are five ways to tailor your Google TV experience for you:

1.Update your streaming services.  Subscribed to a new service? Check in Settings to make sure you've added it to your list of streaming services so you can start seeing recommendations from your newest app.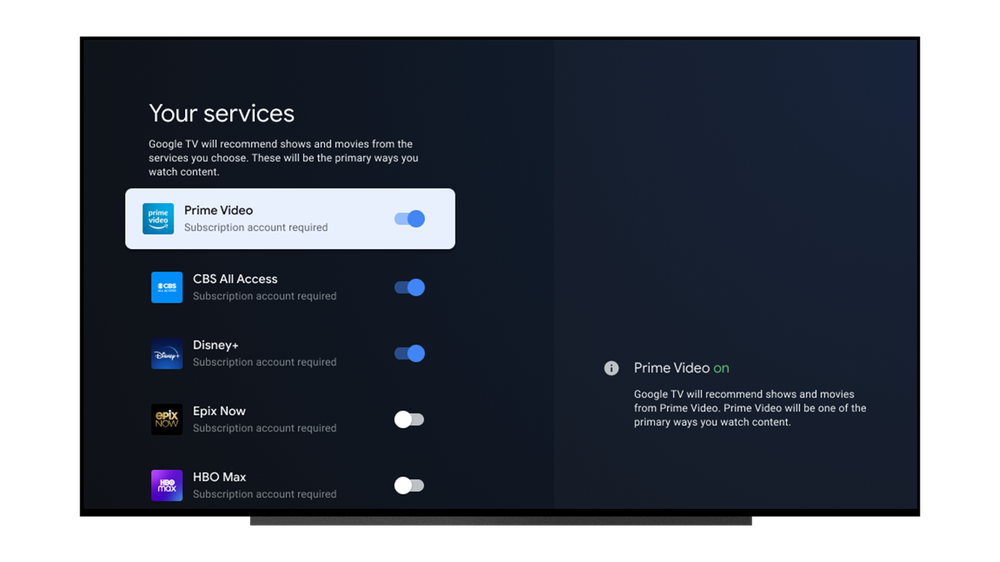 2. Use the Watchlist. Google TV uses the shows and movies on your Watchlist to learn what you like to watch. Teach Google what you like by clicking on a title to add it to your Watchlist to save it for later, or look up a hot new show on Google Search and add it to your Watchlist right from your search results so it's on your TV when you get home.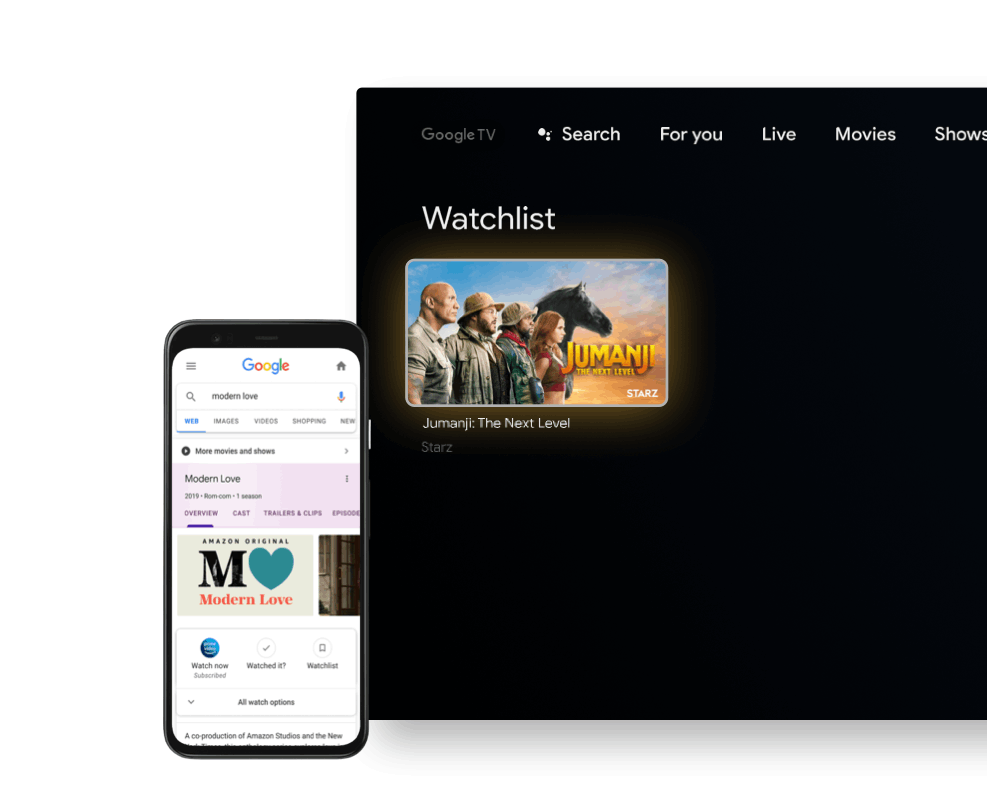 3. Mark what you've watched. If you come across a movie or show you've seen and loved, click on the title and mark "Watched it." Google TV will then recommend other movies and shows based on your watch history.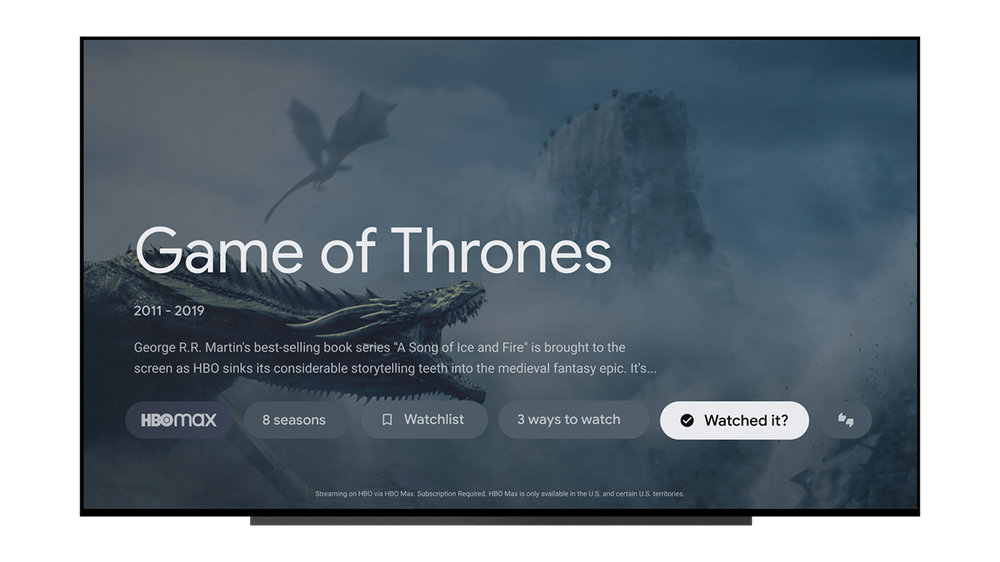 4. Rate movies and shows. Visit the details page of any movie or show, or long press on any recommendation to give it a thumbs up or thumbs down. Google TV will use your input to figure out your preferences.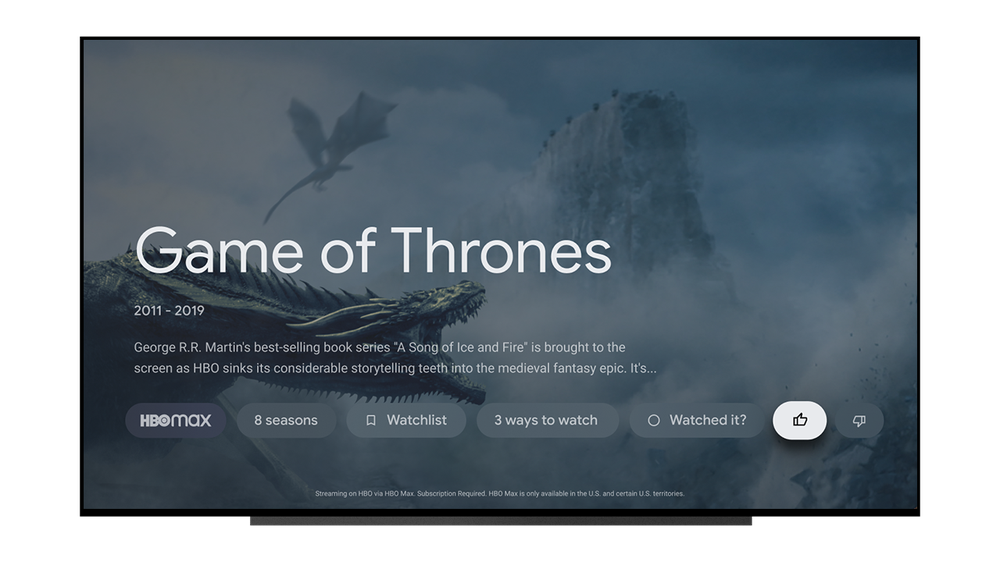 5. Tune your recommendations. Starting this week, you can help train Google TV on the big screen to give you better recommendations by sharing your preferences. In Settings, click "Content Preferences" and quickly rate a series of movies and shows to instantly refresh your recommendations. This feature will be rolling out over the next few weeks.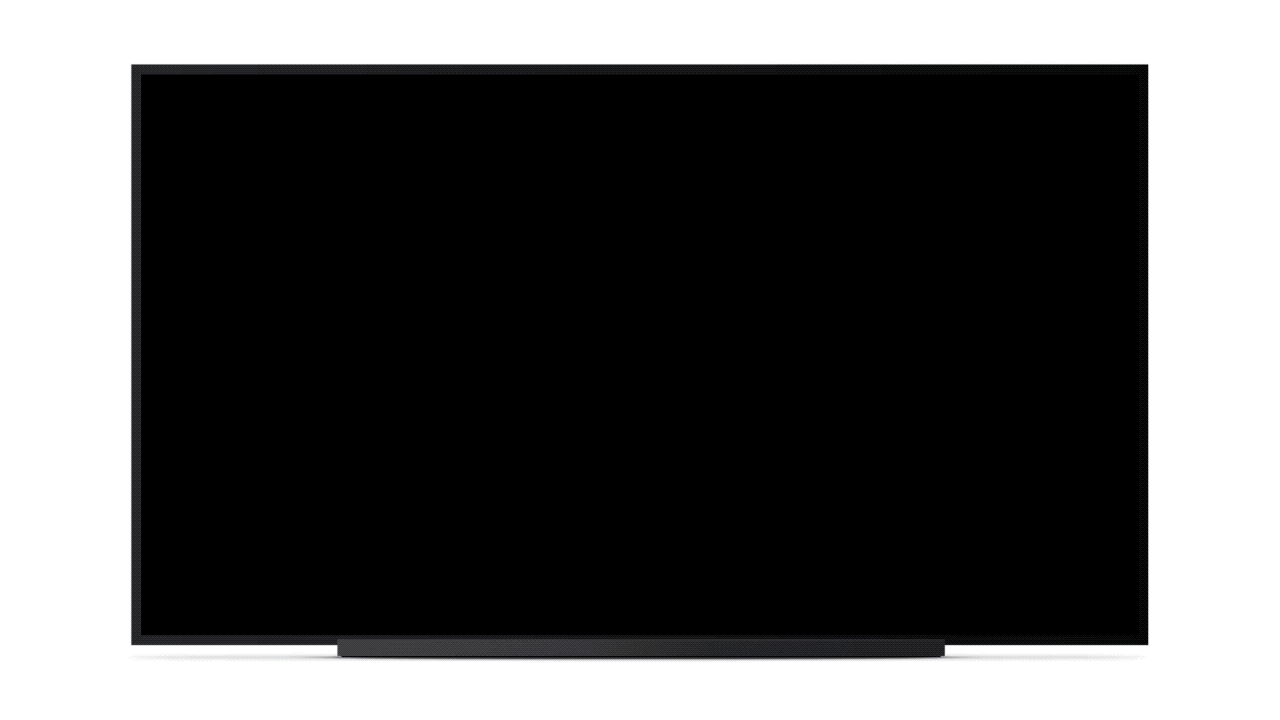 Google TV is currently available on the Chromecast with Google TV, and, if you prefer your big screen hits on the little screen, get the Google TV mobile app for Android phones and tablets in the U.S. While you won't find the ability to rate and tune recommendations in the Google TV mobile app, all the tips here will work across your devices. When you use these tips, your preferences will update anywhere you use your Google account. Enjoy all the entertainment you love, with a little help from Google.