Editor's Note: Ryan Carroll is a resident of Champions Place, a shared living residence for young adults in the Greater Atlanta area. Today, he's sharing what living at Champions Place means to him. 
Ever since I was young, I've dreamed about being able to live on my own. As I was growing up, I experienced seizures that resulted in over one hundred surgeries and the removal of half my brain. For most of my life, my parents have taken me everywhere I needed to go and helped me take advantage of opportunities like the Titan Community. It's a group of about 80 young adults with physical disabilities who meet twice a month for wheelchair sports and social functions. 

As a Titan, I've met friends who have become like family, and they all face similar challenges in finding affordable living opportunities that accommodate our physical disabilities. It never seemed possible that I would have the chance to live on my own with my friends—until Champions Place. 

Champions Place, through Champions Community Foundation, is the first-of-its-kind, shared living residence for young adults with physical disabilities and is located in Roswell, Georgia. Champions Place is specifically designed to help these young adults live as independently as possible, making our own decisions and caring for our own needs. 

Champions Place incorporates the latest in Google assistive technology and provides residents with Tommy Hilfiger Adaptive clothing which makes dressing every day easy and stylish. Champions Place also serves as an incubator for new ideas and product improvement, where myself and other residents are excited to test and use Google products and other assistive tools so we can help improve them and impact the lives of people with physical disabilities living everywhere.

These products have been most helpful in staying in touch with my family—we chat on my Nest Home Max or use Google Meet on my Pixelbook. And I keep up with all of my shows on YouTube TV, which is easy to use with Chromecast.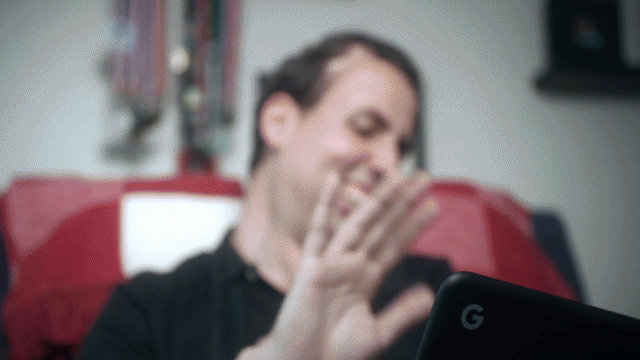 In addition to providing an affordable and accessible place for me to live, Champions Place is the social hub for our Titan Community, so I can hang out with my friends whenever I want. We also have a lot of ways for volunteers to get involved, providing me the opportunity to meet and engage with others in the local community.  
For many young adults, moving out of their parents' home and becoming independent is considered a rite of passage. Champions Place partnered with companies like Google and Tommy Hilfiger to make that rite of passage accessible to more people like me. 
Learn more about Champions Place at
championscommunityfoundation.org
.